Testing summer shorts in the British Spring is a tall order, but luckily a couple of riding trips abroad (France, early March, a bit chilly) and Majorca (late March, much warmer thanks) have helped me put the Assos H.laalaLai S7 women's shorts to the test quite satisfactorily.
Let me start by saying that, while I have only ever heard good things about Assos products, I had both positive and negative preconceptions about the brand before testing these shorts.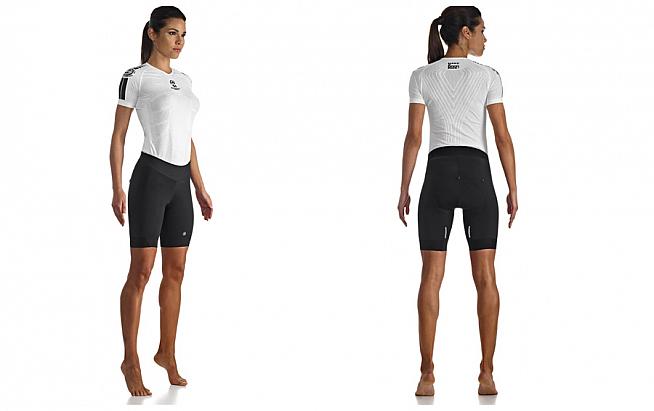 The first negative is the utterly confusing names that Assos gives its products. What does H.laalaLai signify? At least the S7 is easier to explain: it's Assos's current range, and replaces the S5 line.
This confusing product naming has, in the past, put me off buying anything Assos because I've never been able to accurately research products or compare them against each other. Now I've read around a bit more I think it's simpler to explain: there are three shorts in the laalaLai S7 range - the "half" shorts tested, a bib short version, and a monosuit - as well as longer tights.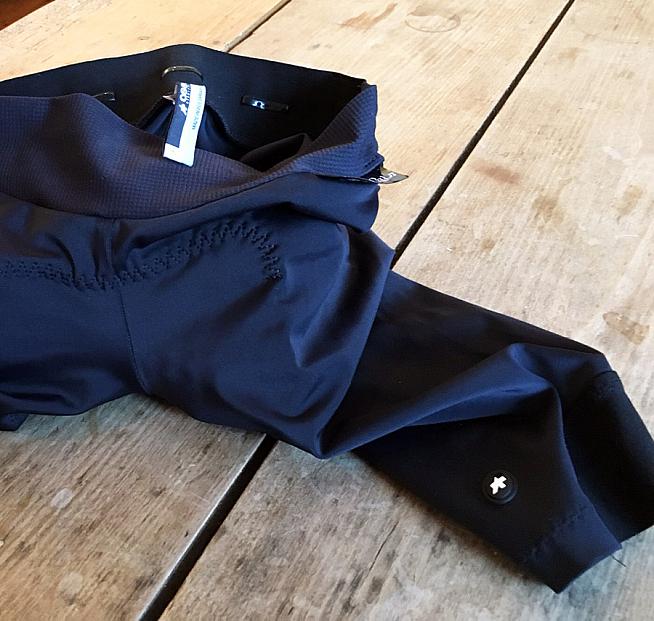 The other negative preconception relates to the manner in which Assos have traditionally marketed their women's clothing. The less said about that the better; thankfully, under new CEO Phil Duff the brand has recently taken positive steps to completely change its approach. Just last month Assos announced: "We are now going to portray women the same way we portray men - as athletes."
The attitude shift is evident in the Assos Facebook page, which features Juliet Elliott alongside cyclists from among the Assos staff wearing the women's kit out on their bikes.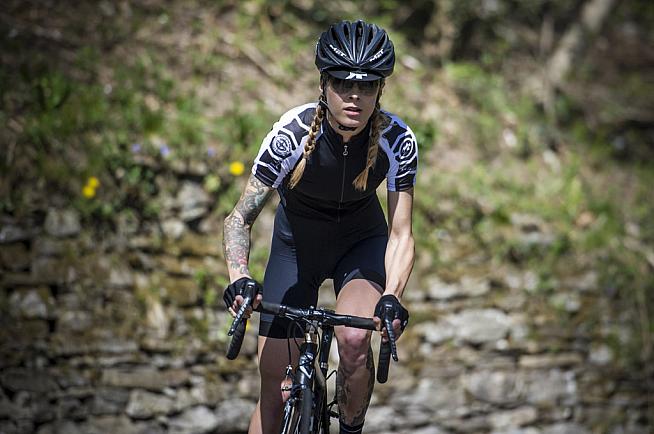 This is a welcome change, because my positive associations with Assos are based on praise for the quality of their ladies shorts from those who use them. A male friend in the cycling industry included me on a round robin email a while back, asking a number of women which brand of short they'd recommend: Assos came back a winner. I even looked into buying some but, well, you know what happened (confusion over naming, gave up). So I was pretty curious to give these a try.
First things first - the H.laalaLai S7 shorts come carefully packaged in a box that also includes a pot of Assos' excellent chamois cream (my other Assos positive). There is also a little pot of Active Wear Cleanser, complete with washing instructions in a little pouch that you can reuse for holding your phone, keys, money etc while on the bike. It's a thoughtful touch.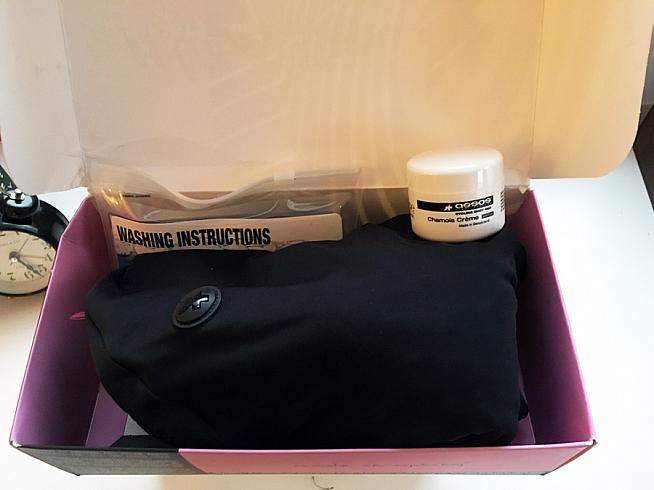 Now, what about the shorts themselves. I did some Googling to see what the S7 technology is all about, but the microsite and video about the tech is unfortunately a 2013 relic from the "old Assos" (leggy model in high shine pants and stilettos) and clarified nothing.
I resorted to reading the box instead. Apparently the S7 technology is all about the chamois design which, rather than being stitched all the way around, is only part stitched. This allows the chamois to move in a three-dimensional way. Assos call it "Goldengate", after the bridge, and it's patented technology.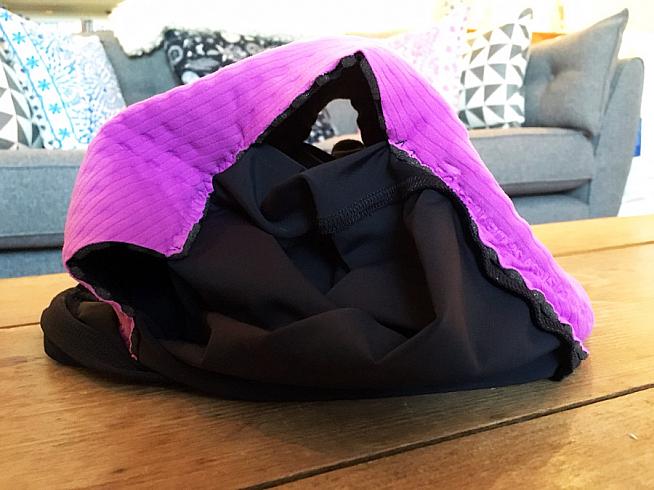 It's a big chamois, with the pad coming much further up the stomach than other shorts I've tried, but it is very, very comfortable. And where it needs to count - right under the sit bones and in between the legs - it's very thick, although I did not find that this compromised comfort either on or off the bike.
The pad has what's called a "waffle" design in reference to the honeycomb structure of the chamois, which relieves pressure and provides a bit of ventilation. I wore the shorts on some very long rides - three long days back-to-back in Majorca, with more climbing than I'm used to - and they did not let me down. No chafing, no rubbing, and the lightweight summer fabric also meant I didn't overheat.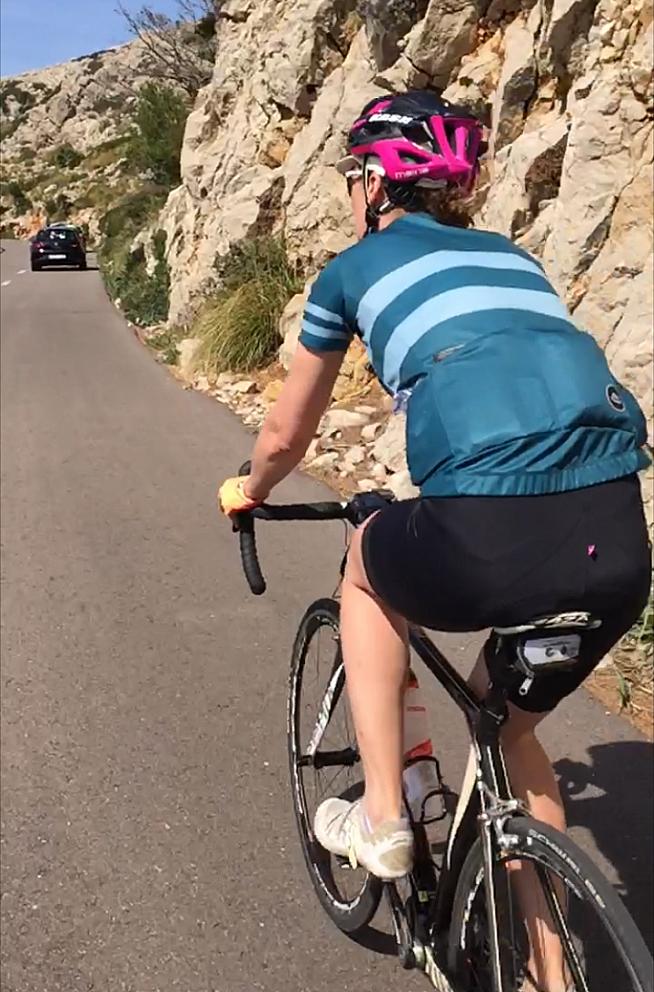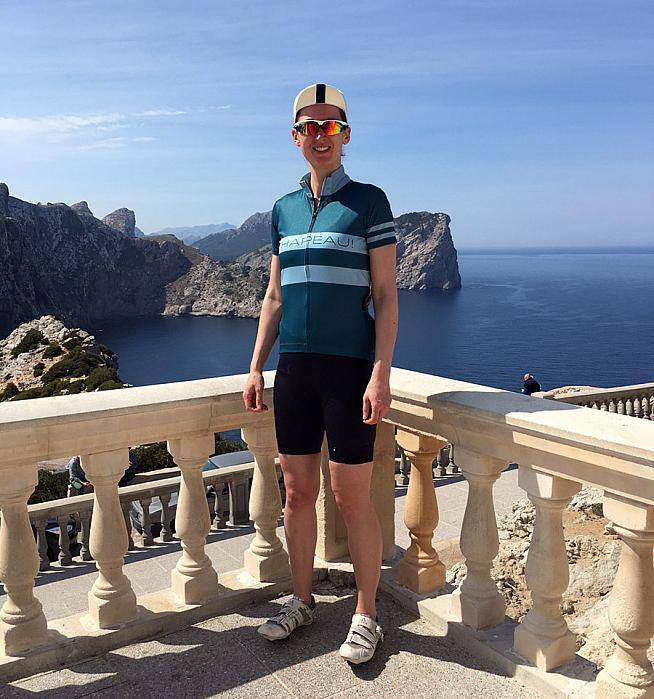 The legs don't have a gripper band all the way round. Instead there's a semi-circle of stretchy Lycra, which means no sausage leg effect. The waistband is soft and stretchy, which means it doesn't cut in when you're forward on the handlebars (I did find one extra bit of cake sometimes made it roll down, but I'm blaming that on my tummy).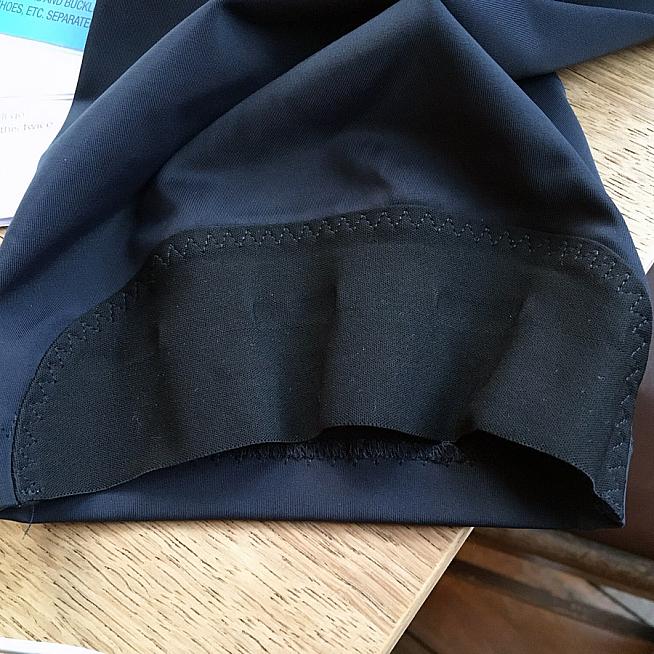 In France, where it wasn't that warm in early March, I wore them with leg warmers and in Majorca they got their first proper bare legs outing. I've also tested them out in various conditions over the past few weeks here in the UK, and they stand up well on the colder days, despite being billed as summer or indoor cycling shorts.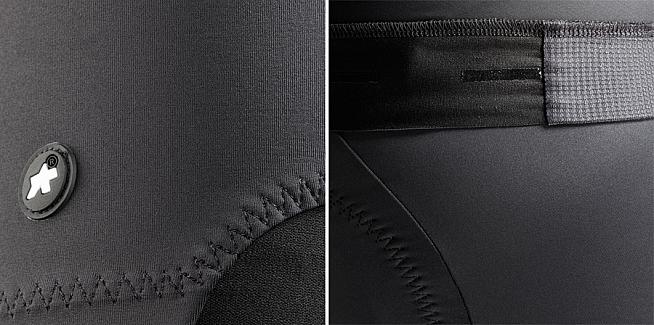 I'm a size 10 (ish) and I was wearing a size small; it sometimes felt like a bit of a squeeze getting them on over the hips (darn that extra cake) but once on, the fit was good and snug but not too tight. I've got long legs and these shorts are quite short, about right for summer riding.
All in all, the H.laalaLai S7 shorts look, feel and perform exceptionally well in use. Assos was apparently the first brand to introduce Lycra for cycling shorts, so they must know their stuff. The S7s use Assos's type.439 material, which offer more compression than their previous models. The fabric is smooth and supportive and the shorts moved well both on and off the bike, as well as giving a nice smooth profile. There are also reflective tabs on the back of each leg.
The Assos H.laalaLai shorts retail for £120, which is high end but not out of touch with other premium brands, and the quality and fit of the shorts can't be faulted. If you're looking for a comfortable, high-performance pair of cycling shorts for the summer the H.laalaLai are well worth a look.
Assos H.laalaLai S7 women's shorts, £120 from www.assos.com. 
1 Comments