If you've done 290km since rolling out of Milan, the last climb over the Poggio is bearing down on you and you can feel Cancellara about to pounce, you'll probably reach for a gel, tear into it with your canines, absorb the sickly glucose, and dump the wrapper.
If Cancellara is not breathing down your neck, you might have a little more time to take in the epic scenery of the Italian Riviera, and decide that leaving a sticky plastic trace would ruin the moment. This is a job for Lucho Dillitos Bocadillos, aka "Colombia's original energy bar": a piece of tropical Kendal mint cake wrapped in a dried leaf that is as natural as any other leaf on the road.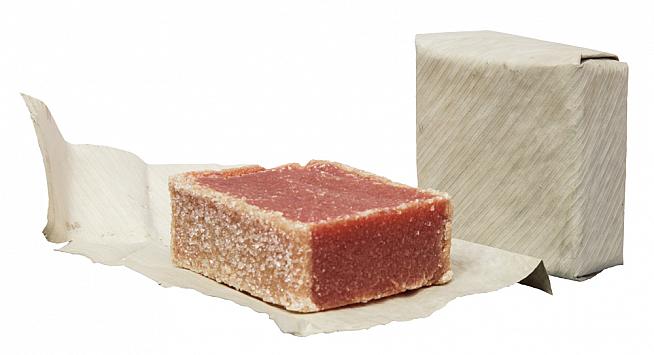 Luchos Dillitos is the brainchild of David Guthrie, a keen cyclist, runner and entrepreneur who first read about guava paste bocadillos in an article about the history of Colombian cycling. For generations, so the story goes, Colombian cyclists have packed bocadillos in their jersey pockets for a natural and tasty energy boost.
After tasting a bocadillo for himself it became David's mission to bring them to a wider audience; Luchos Dillitos was born, bringing authentic Colombian-made bocadillos to cyclists, surfers, runners and outdoors enthusiasts everywhere.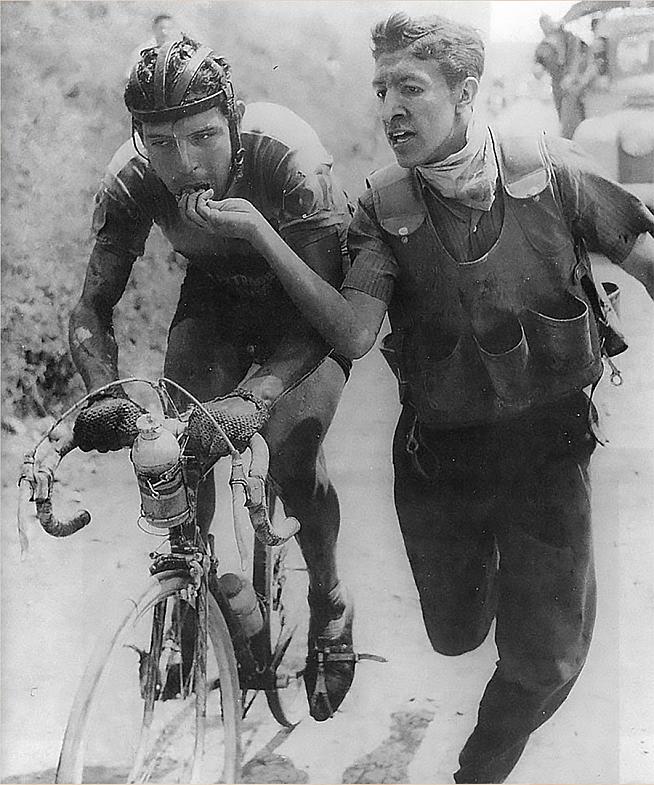 There are only two ingredients in a bocadillo: 85% guava provides the jungle taste, and the remaining 15% sugar gives it that peak sweetness that probably hits the brain before the legs, providing an optimal blend of psychological and physiological boost. Each bocadillo comes wrapped in a dry leaf for guilt-free disposal on the hoof.
At 112kcal per 100g (banana = 90 kcal per 100g), these bocadillos from Lucho Dillitos would rank second out of the top eight energy gels in terms of energy, but with only 0.02g salt you will need an alternative for electrolyte replacement. Then again, if you drink isotonics, do gels actually add significant salts?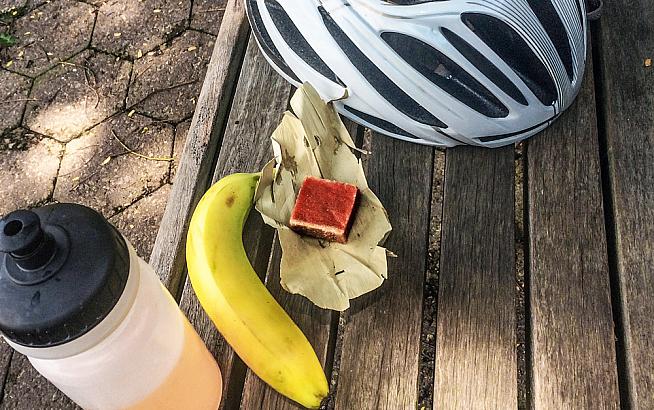 There is a lot of vitamin C, apparently four times more than an orange, though this probably won't affect the podium. If you're looking for a fruit-based, handy snack that guarantees no banana pocket trauma, in a biodegradable wrapper, this is the snack for you.
I did a direct banana/bocadillo comparison on a hilly 50-mile out-and-back, and went for the banana on the way out, and the more tightly packed (both in terms of energy and physical dimensions) bocadillo on the way back. I was amazed at how flat and tropical the escape from Burnley could be, in a parallel universe.
Luchos Dillitos Bocadillos, £16.99 for a box of 12 from www.luchosdillitos.co.uk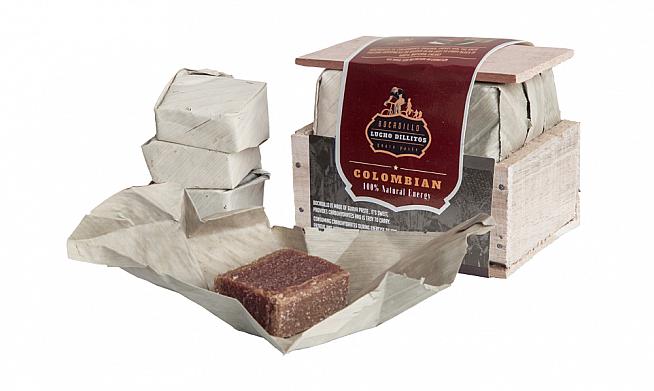 0 Comments