OK, so let's get it out of the way - yes, it was held in April. As with just about every event on the 4th of March (the original date), this year's Mad March Hare was postponed due to the unusually arctic weather we had, and with all the factors involved it had to move out a month.
Despite this setback all was not lost though, as organisers Dan and Corrine Fox had the genius idea of getting in touch with Zwift, the market leader in virtual online training, and arranging one of the world's first virtual sportives. And so, on the 4th of March, despite the ice and snow, a good portion of entrants  - and anyone else that fancied it - could ride together in cyberspace.
The turnout was great and I myself rode the event: a little surreal, with us all in matching virtual kit on a sunny tropical island while it was zero degrees outside and, well, in a garage in Shropshire.
Anyway, roll on a few weeks and we were on for real, the weather much improved and the prospect of some decent miles in the real world ahead. The event was celebrating its 10th anniversary this year too, with a few extra bells and whistles on the day adding to an already well respected and definitely well attended ride.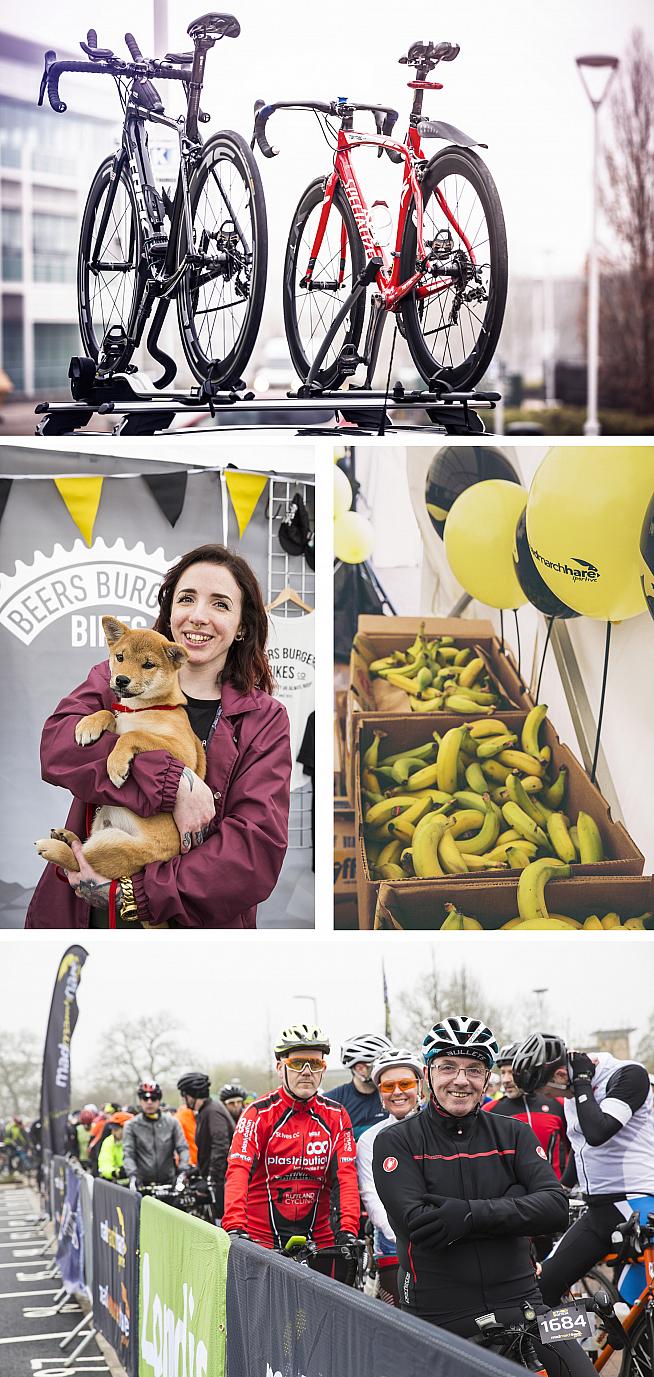 The HQ had moved this year to Blythe Valley Business Park, which provided ample parking and a large central area for the event village and start/finish areas. It used to be that parking was a few miles from the HQ at a school, so the change marked a big improvement and certainly less hassle for the riders.
Arriving a little later than I wanted, I thought I might end up queueing for a while, but again the new arrangements and large marquee meant that signing on was as trouble-free as it gets, with no wait and an efficient process with the cheery staff. Local bike shop Dynamic Rides, long-time friends of the event were also on hand busily performing last-minute checks and tweaks. There was even plenty of time then for a cup of tea and a chance to chat with a few of the locals I knew, and luckily bump into a couple of club-mates who would provide welcome company on the way round.
As per usual batches of thirty or so were sent out at intervals after a briefing by Dan himself, and within a few miles were well into the countryside and smaller lanes as we headed south. The route showed promise early on, very scenic and a good mix of back lanes and quiet B roads and maintained the standard throughout the ride, the whole route a pleasure to ride around.
Being early season, the focus of the Mad March Hare isn't on a mass of hills to tackle; it's far more sensible in its approach. The first leg warmer doesn't hit until mile 18, a gentle rise to get the legs fired up for later on. Dropping south to the west of Stratford-upon-Avon we passed pretty villages and some stunning countryside, with the buildings more commonly being built from the honey-coloured stone the area is famous for as the hills loom into view up the road.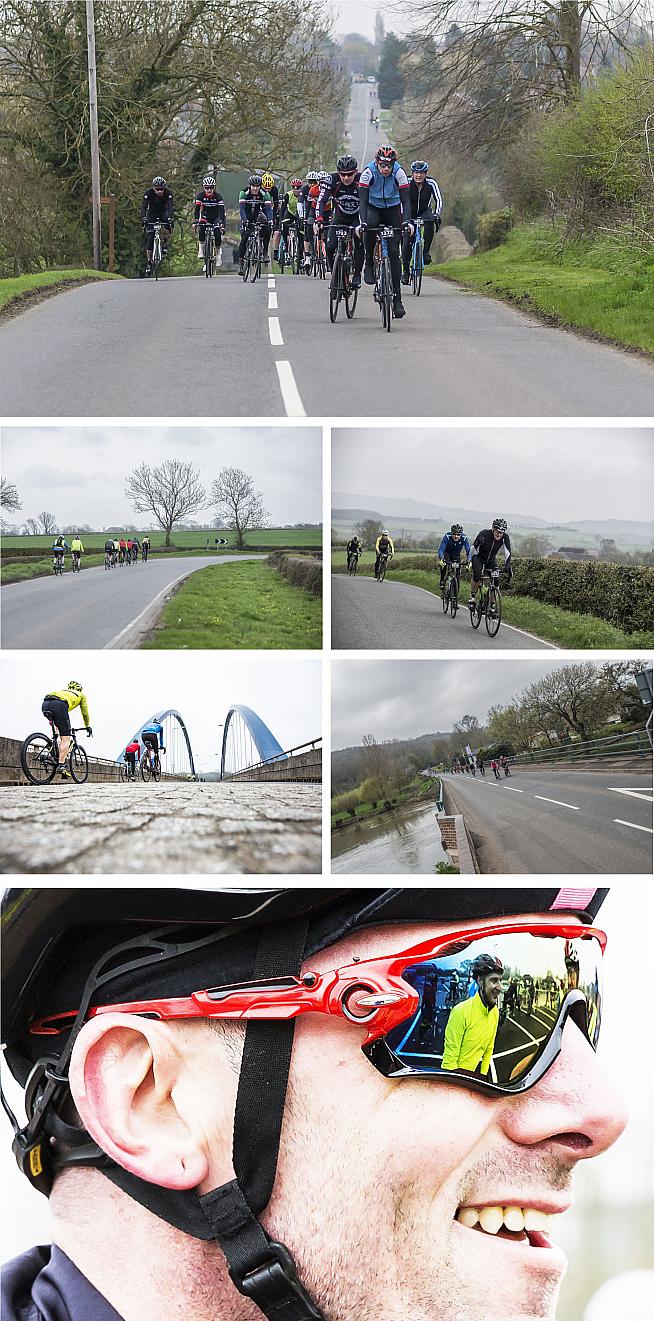 This year we had two testing climbs on the edge of the Cotswolds, you know they are coming as we turned right off the main road and immediately headed up the infamous Dover's Hill. It's 8% average gradient and over a mile in length, forcing a few to walk.
At the top the MMH team were out to cheer riders on, and hand out jelly babies - most welcome after the effort. One fast descent then drops you into the popular tourist town of Chipping Campden, a short relief before tackling the next big climb of Ebrington Hill: longer at two miles, but a less punishing 4% average. Again, event staff were at the top with a smile and a handful of sugary treats.
With the main threats done and dusted, it meant a return to the rolling terrain of the earlier miles as we turned north for the run back. First though was the feed at Meon Vale Village Hall, an ideal venue as it's a modern and well serviced hall with plenty of space and facilities.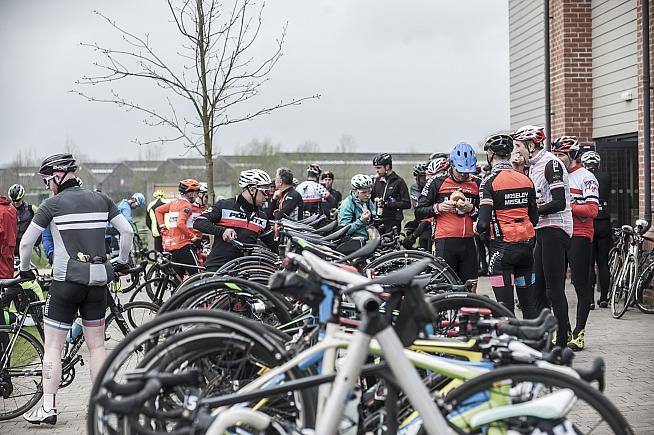 The spread was sponsored and supplied by Londis who have a store next door, with a good range of cakes, fruit, savoury crisps and cheese rolls, something to suit everyone's tastes. Refreshed, we headed back out for the run home. With the feed at 45 miles it left a leisurely 30 miles back along the still glorious lanes, plenty more eye candy in the scenery and even a restored Vulcan bomber at the roadside as we passed Wellesbourne airfield, and the picturesque National Trust property of Charlecote Park.
Rolling back in after 75 miles we were greeted with a hive of activity, the weather holding out pretty much all day but a threat of a little rain to come not deterring the large number of riders from enjoying the post-ride atmosphere and refreshments.
As is tradition on this ride a bacon roll (or veggie option) is provided along with a hot drink, and local brewery Purity are here with a pop-up bar serving some of their finest. As a special treat this year local estate agents, Leaders, had provided a 10th birthday cake - possible the largest cake I have ever seen, tasty too. And to top it off, a rather novel medal - an MMH chain checker, very handy.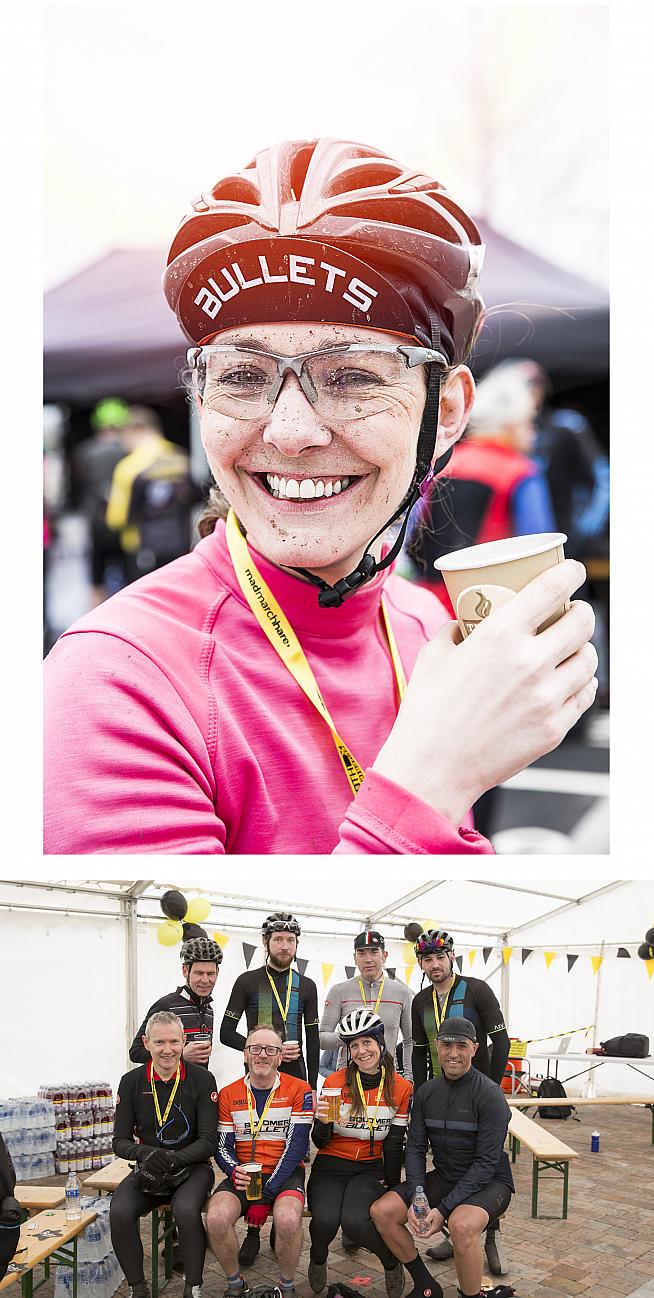 The Mad March Hare has evolved quite a bit over the last few years and has got both bigger and better - no mean feat in this competitive market. I think they have just about nailed it, providing a top-class event that you really enjoy taking part in and is now getting itself known countrywide.
If you missed this one, then take a look at their summer ride, the Mad Summer Hare - run on similar roads and with the option of four decent climbs, it's just as good. Entries are open now at www.madsummerharesportive.co.uk.
0 Comments