The Hell of the West is a cyclocross sportive, described as "one great big day in the dirt taking riders out of Plymouth and onto the amazing trails in neighbouring forests Cann, Newnham, Plymbridge, Shaugh Bridge and parts of Dartmoor too." 
Well that is the blurb, anyway: what's the reality?
The distance was 70km and it is certainly mostly off road, although riders do take to the tarmac for short link sections on roads between the trails. I say it's a 'cross sportive; the route is *possible* on a cyclocross bike - but only just!
As with any off-road riding the weather previous to the event certainly made a difference, with torrential rain throughout Devon the night before. That might make up a good reason why a Ridley X-Trail gravel bike was such a terrible idea. Don't get me wrong, I completed the event and it was great, but I think a MTB is certainly the way to enjoy this muddy hell the most.
Registration was in the organisers' Rockets & Rascals Cycle Café in Plymouth, a stunning place for an event with great coffee and thankfully, on the day, beautiful sunshine.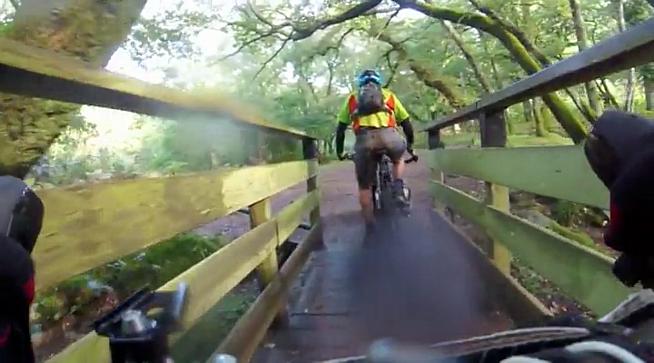 The actual route does not start until the riders - approximately 100 in number - reached Saltram Park in Plymouth. The group was led out by MTB Hall-of-Famer Steve Toze on an electric MTB. The transfer from HQ only took around 5 minutes and was a great chance to make new friends.
Once we got to Saltram Park the fun began, and it was an unusual way to start a sportive when a PT instructor jumps out and begins giving you a warm up in a full leotard. That certainly woke everyone up and gave us all something to smile about.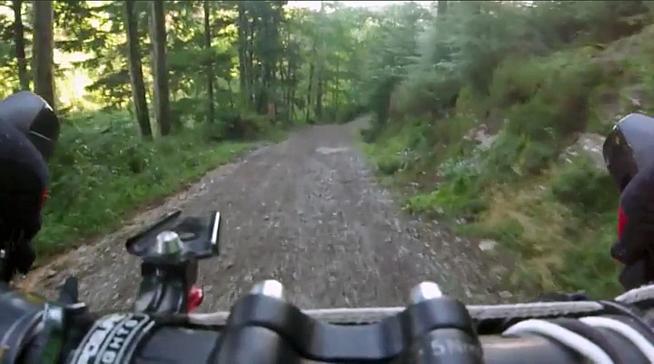 The initial ride through Saltram is pretty simple but once through the park we headed to Plymbridge woods then Cann Woods both excellent for MTB. Remember I am not on a MTB! Once in Cann woods I hit the first real technical area. With the rain the roots were incredibly slippery and it was the first of many walks for me. Again though I was soon riding again, and after this we climbed an epic hill that saw me walking again before hitting a singletrack slippery trail. This whole section was fun, well marked and of course hard work.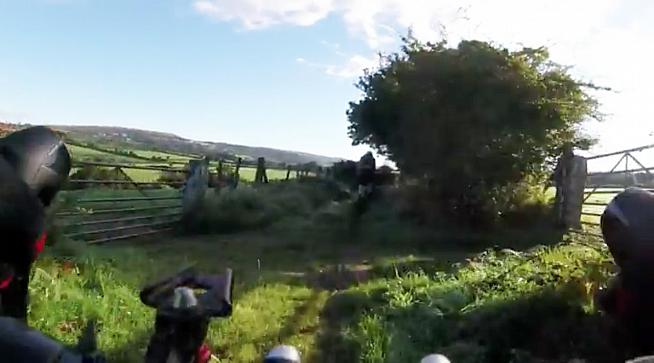 As we left Cann woods we hit Dartmoor and more off road sections; by now the event was spread out somewhat with many riders up ahead and again behind.
The feed station was approximately halfway, very simple but in fact that was ideal: water, some jelly sweets, and some savoury items. It really was needed!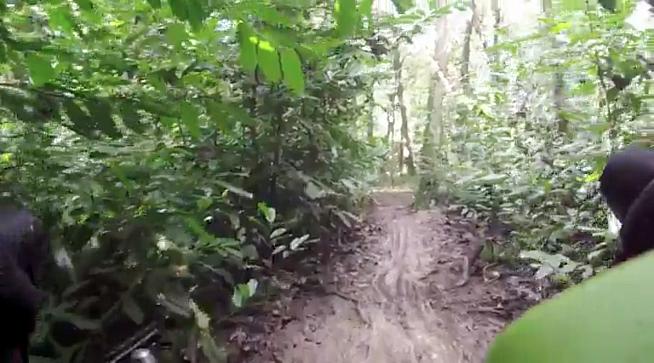 At the top of Dartmoor we were overlooking the city of Plymouth and were afforded some great views of the valley. This was the mark for lots of descending and again walking especially the swampy bits - in fact one occasion I was lying on my back in the mud. Don't get me wrong, this is all part of the fun, especially if you have ridden road all year.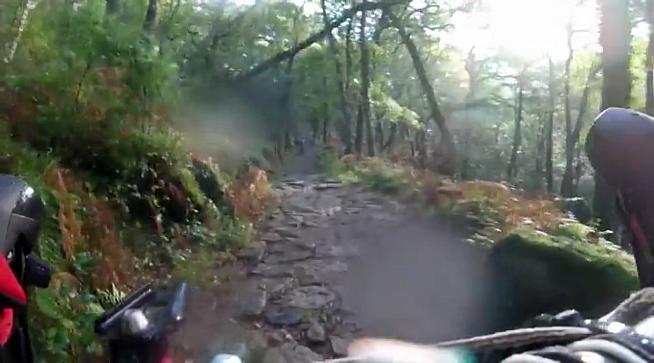 Finally we hit a serious MTB trail in Plymbridge woods, this took us to the low key finish with a short ride back to Plymouth. Once back at the café all of the riders were treated to a free beer or a hot drink, lots of smiles and great stories.
This event is well worth looking at as a personal challenge, or just as an awesome opener for the cyclocross season. Yes it's tough - but real fun.
0 Comments