What a glorious sunny day for my longest ride of the year. Let's start with the three positive points that make Tour de Essex stand out from any other sportive that you might consider:
The long route clocks in at 110 miles (170km) of extremely quiet roads with only one traffic light throughout: pretty incredible! 
The route is pretty flat, hence making quite a fast course, until you reach the last 10 miles where all the hills seem just to pop out from every corner: a great challenge! 
Last but not least: the sportive finishes with a timed section around Redbridge cycling track: screaming legs!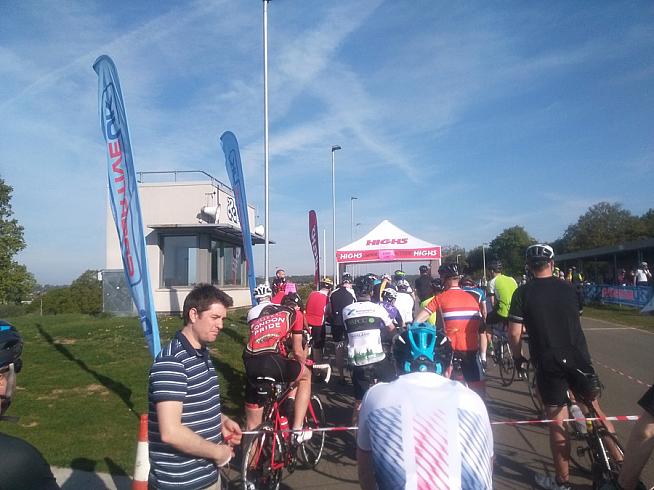 Stay hydrated under the sun
If there's one thing that the ride on Sunday reminded me, it's the importance of staying hydrated riding in temperatures of 25C. Luckily for me, I decided for the first time this year to bring two bottles with me: one with water and one with the usual electrolytes. Believe me when I say that I was seeing the feed stations as oases in the desert, and my body was thirsty for refreshing cold water.
Also please do bring your sun protection with you, if you don't want to end up like this, which is awesome for Rule #7 but not cool at all for your skin: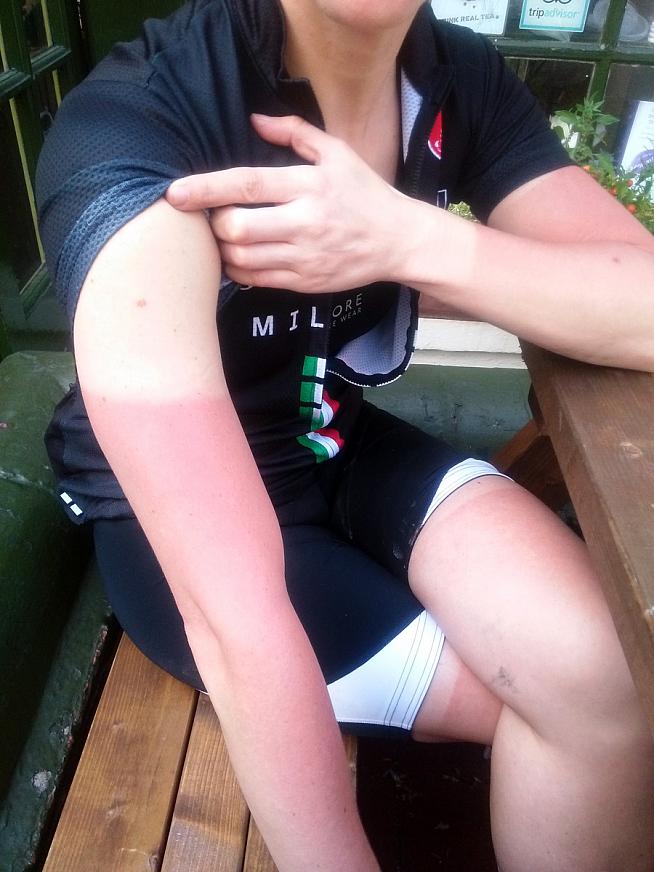 Redbridge Cycling Centre (RCC)
The Tour De Essex features a choice of 42, 72, and 110 mile routes that utilise many of the same spectacular roads as the 2014 Tour de France, along with exclusive use of the Redbridge Cycling track which served as event HQ. The track is incredibly easy to reach from London by bike. I added 20km to my long route by leaving from East London, through Stratford and Ilford.
Pretty soon I reached the beautiful Fairlop Waters Park (if you've ridden the Phoenix Easter Classic, you'll know it's the start point for that sportive), and the track is just down the road from there.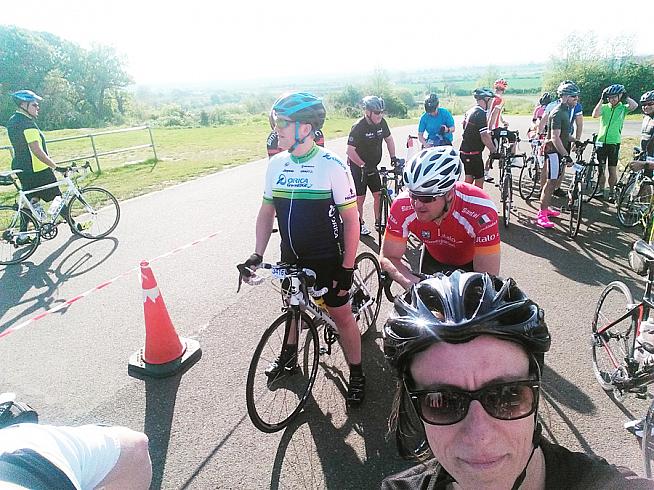 Off we go - the first 60km
The long route is almost 180km long, and i found the easiest way to break it down is by splitting into three sections of 60km each. These are extremely rough calculations as my Garmin actually died at ⅔ of the way:
 0-60km is to the split of medium and long route
60-120 km is the loop for the long route only
120-180km back to the RCC via Moreton
The HQ is a segregated area and it's really cosy and tranquil. Beautiful views from the top of the hill to set off from during such a sunny day. I arrived at the Centre shortly after 8AM and at 8:20AM I was already on my way: barely any queue. As usual, gels and bananas were up for grabs at registration. All riders head towards Doddinghurst and Willingale where the short route splits. Medium and long riders carry on north, while the short route branches off to the right and Fyfield.
At Good Easter we too turned east heading for the first feed station at Great Waltham. There was plenty of food to choose from, including salty snacks which I always love to see. But also chocolate eggs, delicious flapjacks, jaffa cakes, my favourite fig roll biscuits, and much more. All stations had plenty of food, High5 drinks top-ups and fantastic refreshing cold water!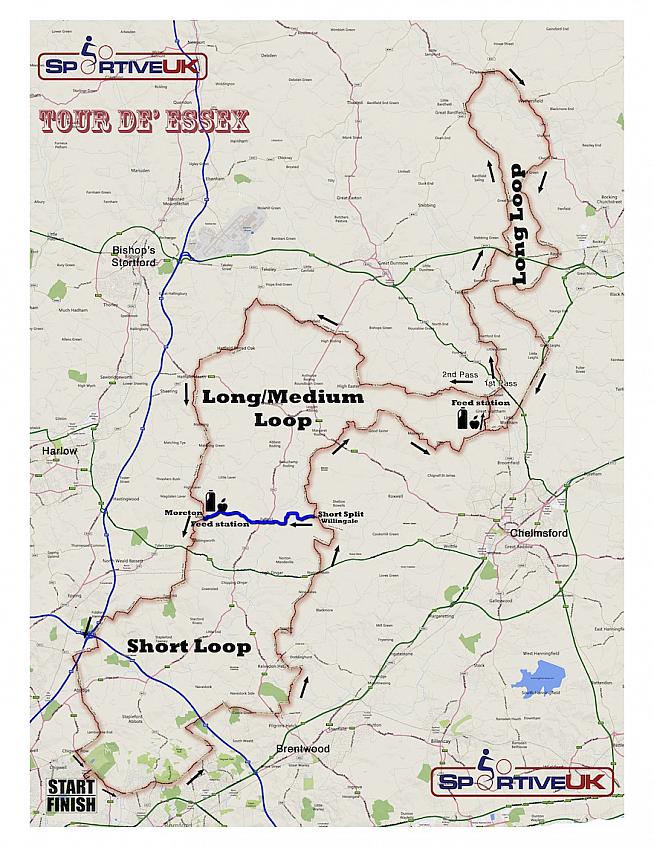 This must be the quietest sportive I have participated in too. Barely any cars, certainly none of those idiot drivers I'm so sadly used to, no beeping horns: just quiet lovely countryside and great scenery of green and yellow fields.
The loop goes north, passing on the outskirts (west) of Great Dunmow, up to Bardfields where we turned about and started heading south, passing through Rayne (Braintree) to close the loop towards Waltham feed station for one last time.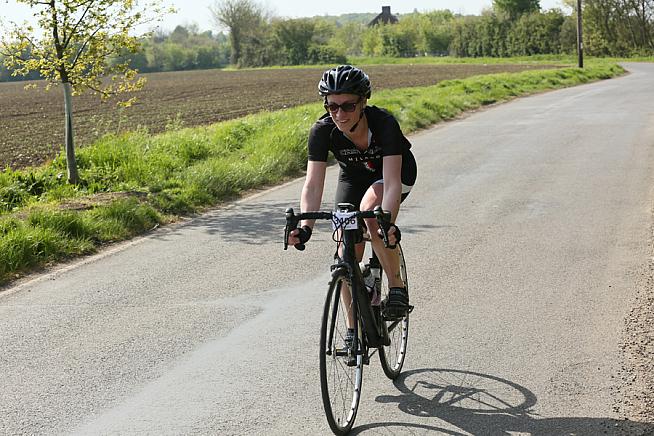 Last 60km
The riders of the medium and long route then rejoin the short route for the last leg of the sportive, heading south towards Hatfield Heath before Epping and Toot Hill. I must say that due to the length of the course, the incredibly hot weather, plus my Garmin failing on me, at this stage my memory is a bit fuzzy. All I remember is that at every 5-6 miles I was meeting other fellow cyclists and begging them to tell me how close we were to the next feed station, as all I could think of was icy cold water!
At Moreton there was one final feed station, with very nice people behind the food stall who offered fresh water and a chair to me! Nevertheless, this last stop being so close to the end of the course (we had now only 20km to go), I just took another refill of water and off I went so to complete the sportive ASAP. Don't get me wrong! Nothing wrong with my day out cycling, but it was just too hot and I wanted to get it over with.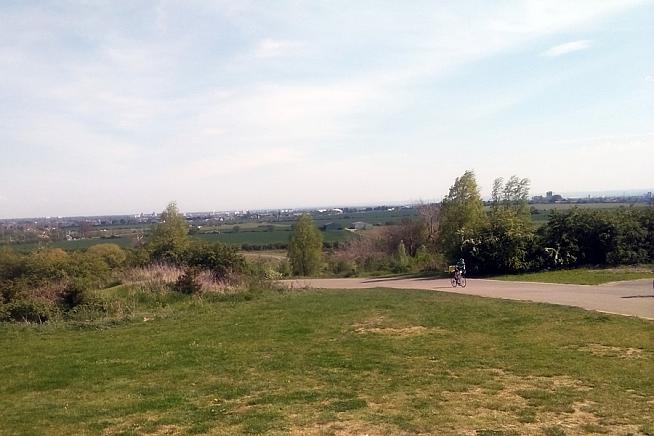 Retrospectively, I do understand why the organisers talk about endurance and stamina when describing this route: the last 15km are HELL: the good hell! After a relatively flat course with smaller challenging hills, the final segments will make your legs scream.
When you think that it's all over, then and only then you can see it coming from afar. Doubts starts arising when when you approach the familiar and lovely Abdrige, and then you see the arrow indicating left, towards Hoe Lane... and here's when you basically start talking to yourself, trying very hard to remember why-in-the-name-of-the-lord-you-do-this-to-yourself.
OK, Hoe Lane is only a 4% mile - but when you do it with 200km in your legs it just feels different!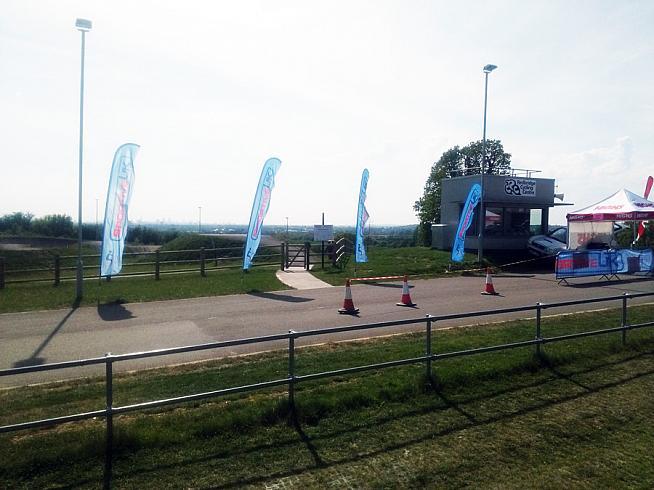 Champion's lap
I love the fact that the finish for the Tour de Essex is actually one lap on the RCC track, and this is a separately timed segment that just makes you want to ride like a champion! So you'll easily find yourself exhausted with an inexplicable smile on your face whilst throwing yourself down the hill, going around the curvy course like a pro (but probably looking slow as hell from the spectators' point of view) and facing one sharp, short final hill just in time for your finisher's photo to be taken on the finishing line!
The Tour de Essex is another wonderful ride from the team at SportiveUK. Having ridden a few of their events now, I can highly recommend checking out their upcoming sportives this summer. Just remember your suncream, and take plenty of water!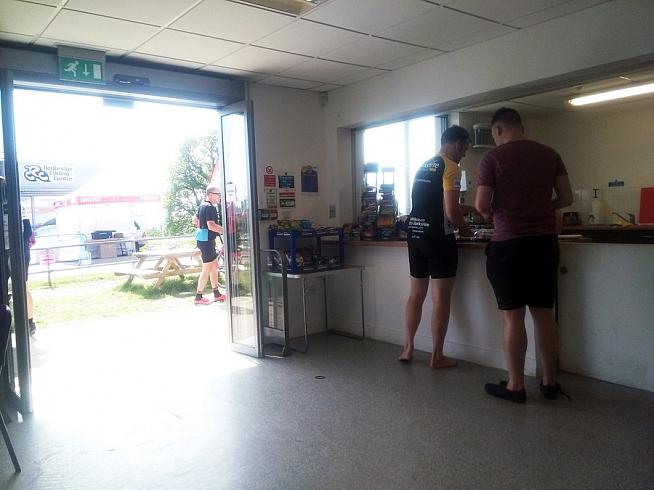 0 Comments