Let me say it: "I survived the Herts Easter Hunt". This gravelly Hertfordshire sportive from SportiveUK will put to the test your winter training... and you'd better have kept up with it!
The Herts Easter Hunt, now in its third edition, attracted more than 330 participants this year to ride the selection of 33, 63 and 96 mile routes.
I went for the latter. Why? Because I need to start getting those miles in, as the time is kicking for my Alpine challenge in June. Let's just say that my fitness was at stake on Sunday and I was reminded why I should have been more consistent and dedicated to my winter training!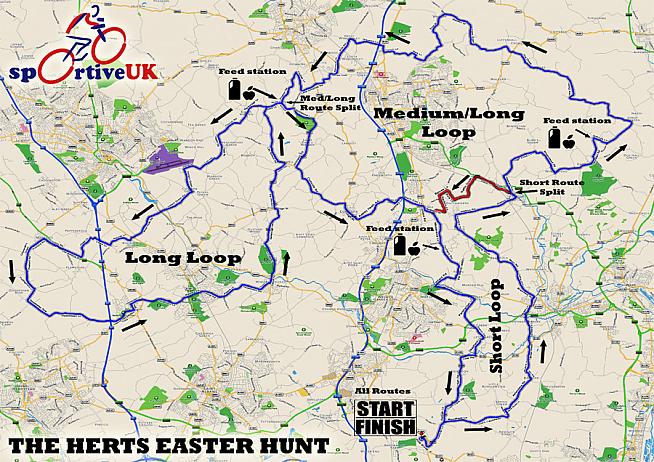 The 96 mile (155 km) route piles up 1,400m climbing, and to say that this is a ride on rolling countryside roads does not do it justice: it feels more like a demanding hill challenge that will get your legs screaming, with the famous Essendon climb right at the end of it.
But let's start from the beginning. My day started with a commute to Finsbury Park, where the train for Brookmans Park would leave just after 7:45am. A short train journey from London and we arrive at the posh destination around 8:15am. From the train station it is a very short ride of less than 2 miles to event HQ, Chancellor's School (also minutes away from the M25 Junction 24).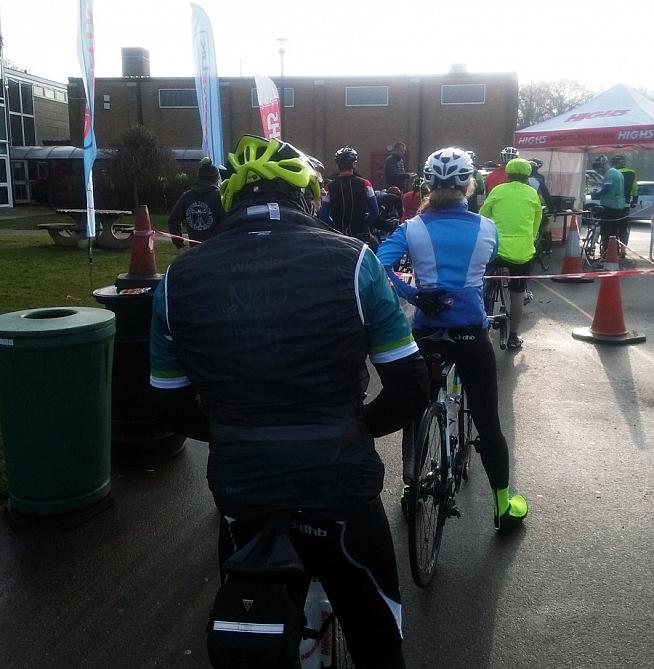 The first 20km
We registered bang on at 8:30am without queuing, where I was given the supplementary High5 bottles and nutritious treats, and we were also offered extra bananas and gels. Facilities were nice, clean and warm. The route heads out from Brookmans Park where I'm always stunned to see the beauty of those rich-men houses: seriously... their garage is as big as my 1-bed flat in London!
Anyway, we carry on through Brickendon and within the 10km we have already climbed some undulating hills, to name a few: Woodfield in climb, White Stubbs Lane, Symond's Wood climb, Bull Green Hill. By the time I leave Bramfield Woods I'm totally warmed up and it's only 20km in!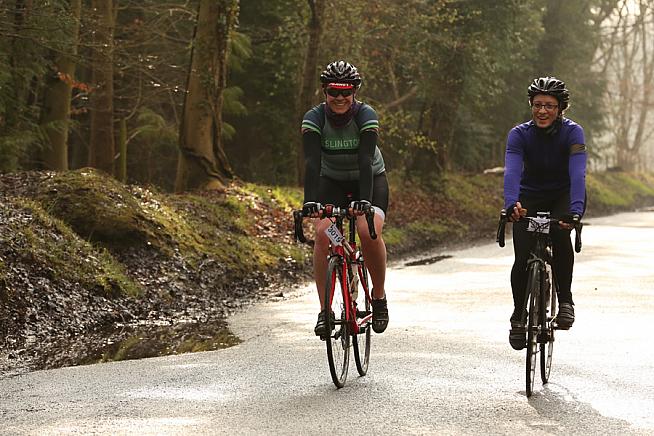 Short route split and heading towards Welwyn Garden City
At this point, we say goodbye to the short route riders, as the medium and long routes heads out west towards Welwyn Garden City through the little picturesque villages of Ardeley, Weston and Graveley.
My friend Abi and I see the first food station but at this point we still have enough water in our bottles, and we stop only to say goodbye to two other girls with whom we've been riding together. Before arriving in Ardeley we encounter Haultwick climb (its peak segment hits 9%) and then slowly crawl up towards the village via Wood End and White Hill: a 4km stretch at 1%. We then roll through pretty Weston uneventfully.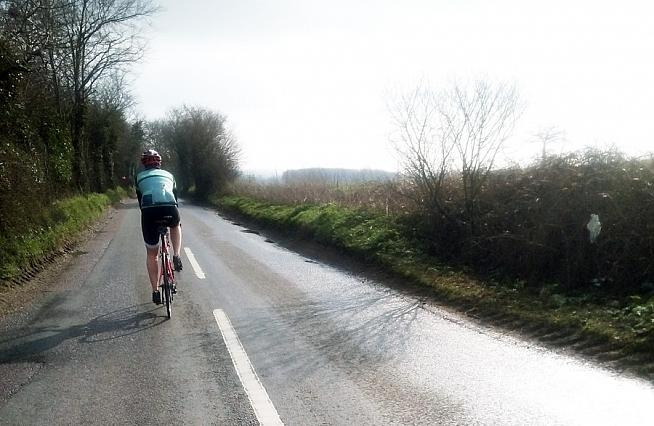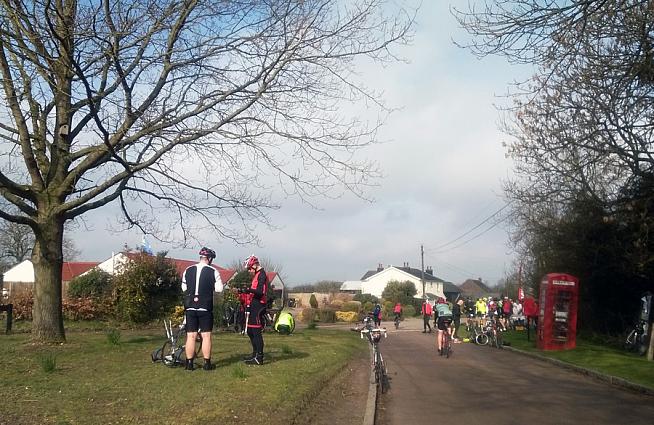 Medium and short routes split in Preston
The medium course breaks off from the long route at Preston at the second feed station (the Red Lion Pub) to return through the lanes of Codicote. Abi and I left the feed station just in the moment where the long route sign was about to be taken out (around midday). This is to avoid cyclists going round and round the long-route loop!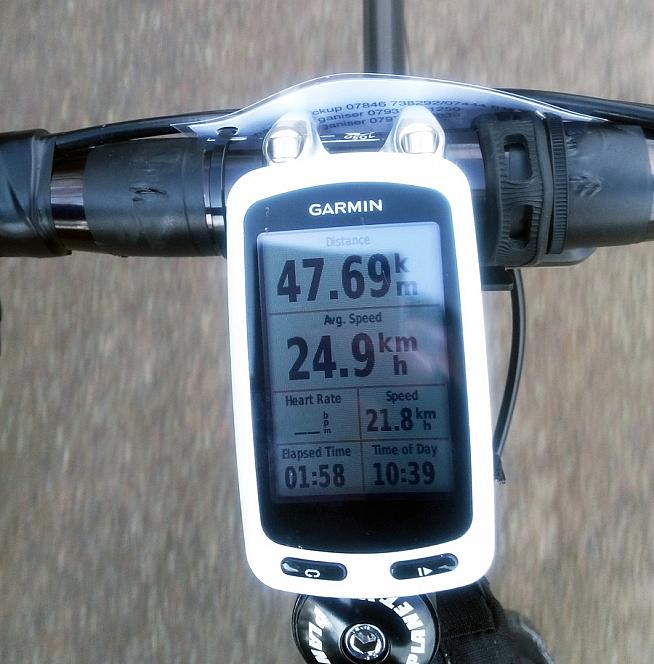 This should have also probably been my first hint that I was indeed a bit too slow and too late for the long route challenge? Anyway, reckless as I am I ignored these subtle hints and headed out west towards Whipsnade Zoo and the Chilterns. We soon came to see the awesome (but intimidating) signposts of the "Chilterns cycling route" where we had tasted some of the Buckinghamshire hills.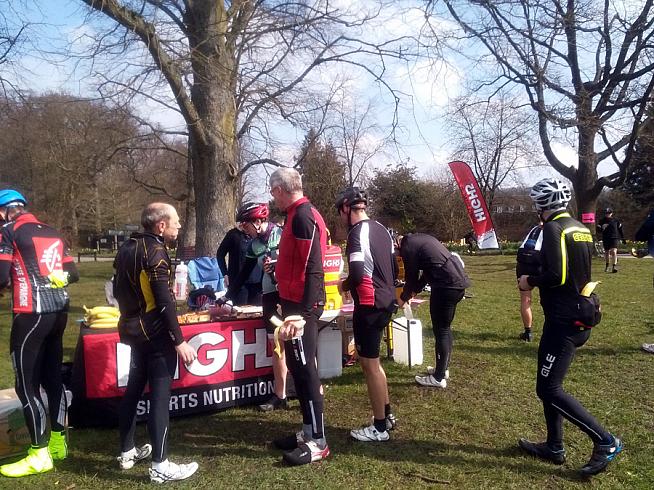 Touching the sky, 70-90km
At this point I was really bonking out - first one of the day! - and I wish I could have better enjoyed the extremely quiet roads (some of them sadly used as a dumping place for unloved furniture). Nevertheless, I was able to re-fuel and with Abi's help in the front I could find some hidden energy that allowed me to complete (unceremoniously) the loop.
This part of the route is pretty stunning though. We basically ride along the perimeter of Luton airport and when the planes are landing, it feels almost like you can touch them! I even saw a cyclist just taking the pleasure all in and having a picnic (energy bars!) in the field at the side of the road: obviously he wasn't running for time either!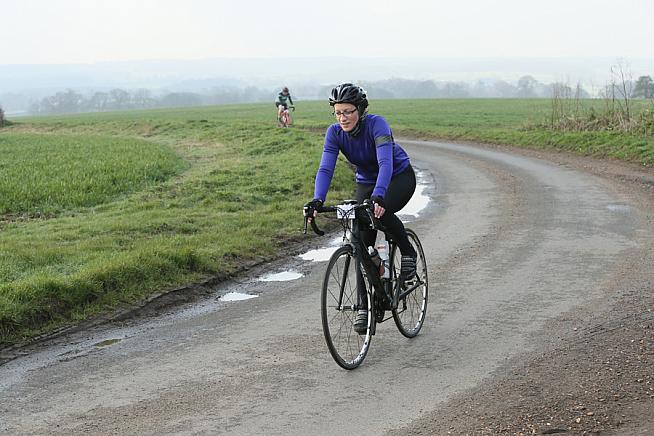 I believe this loop is the most demanding section of the course: it felt longer than I had calculated, and lot hillier than I expected. Segments like Preston Hill climb, Chapel Road, West Hyde hill and Pickford Road hill just constantly coming at us, one after the other, endlessly!
When I finally saw the Red Lion Pub back in Preston (the long-route loop starts and finishes here), I almost burst into tears of joy. Unfortunately, due to possibly my slowness, by the time I made it back to the pub all the food was gone. Only Jaffa Cakes were left here: you can't imagine the sadness for someone like me who can't stand the combination of orange and chocolate, ahah!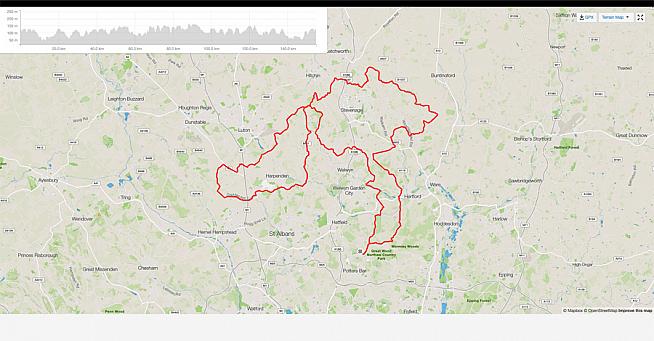 Last leg of the long route
To tell you the truth, I don't remember much of the way back, as I bonked so badly - second one of the day! At this point is only 18 miles to go, with one more feed station just down the road (at 12 miles to go). I roll through Burnham Green and Tewin with Abi positioning herself ahead of us to make sure I get safely (or better alive!) to the end: what a hero!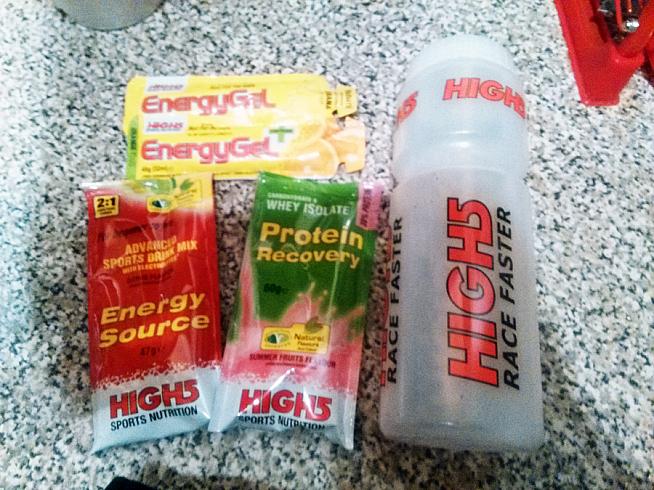 The funny thing is that the last leg is not hill-free at all and the famous Essendon Hill awaits us at 5km (3 miles) to the end: nasty!! Back at Brookmans Park, the car park was almost empty, and even the coffee lady was closing her little store: gutted! But at least we made it, and Jeremy was waiting for the last few riders at the finishing line with the reward of a Creme Egg: that was such a nice touch and made both Abi and I really happy.
We did not wait to celebrate and the Creme Eggs were gone soon after our train back to London left the Brookmans Park train station!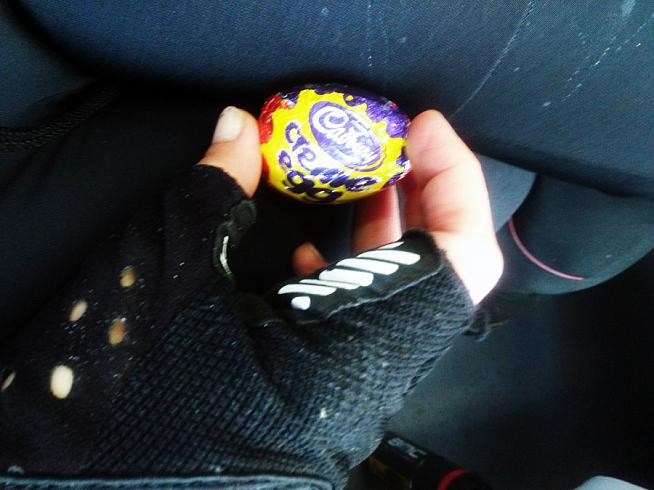 0 Comments