Ware's Cambridge is THE official sportive that you should ride to open your cycling season! Three distances to choose from (30, 50 and 80 miles), food stops, extremely quiet roads, and challenging rolling stretches all along.
Another reason why I would truly recommend this ride are your fellow cyclists! Once again, I have met really friendly people at Ware's Cambridge: it's a really nice feeling! I guess we've all been waiting for the season to start, and the riders' excitement to be again out on the roads is priceless!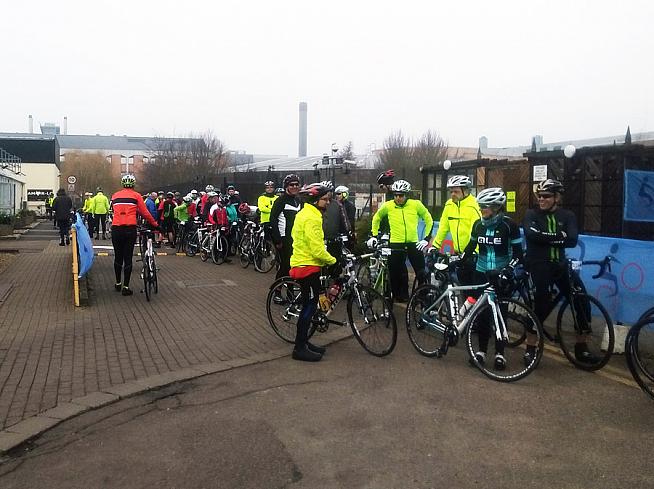 Sunday was a sunny day, and we love it! Starting a bit chilly but nicely warming up throughout the morning. The landscapes under this charming winter sun were truly beautiful!
I set off from London, jumped on a direct train to Herth North and made my way to the starting line at Allenburys Sports and Social club. The HQ is a nice place as it's big,so you have the impression that it never gets too crowded... and, upon your return, the pub will be open!!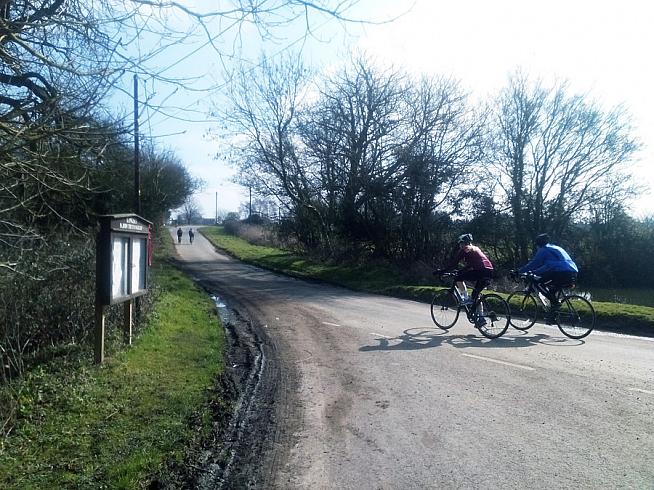 This year I chose (shamelessly, I would say) the medium route as I rode a 75+ km on the Saturday and because I'm not yet daring to take on long/epic challenges, given that I've been lacking serious winter training. And it turned out that I couldn't have been happier with my choice!
50 miles is the perfect distance, and compared to the long route, which I did last year, I have to say that you basically only miss out on the most trafficky part of the sportive. The only point that I feel to highlight (and this is not necessarily a negative point, don't get me wrong!) is that the medium route skips that TT segment around Whittlesford.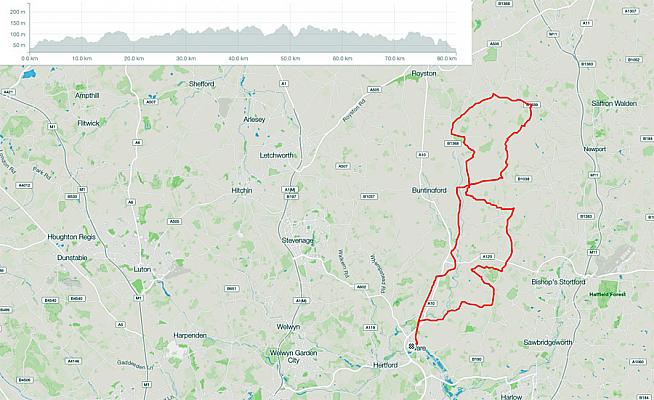 At the starting line, Jeremy (one of the organisers), who clearly remembers returning riders, made us all feel comfortable and welcome once again. Quite soon into the ride, I met a fellow cyclist whose pace was very similar to mine. After the usual odd remark about the weather (ice­breaker, right?) we started chatting and then ended up working together as a mini team to lead a little group of riders who slowly came together to ride close to us.
We got separated when the series of rolling hills started, probably at 35km in, as I have this little issue with pacing, and I tend to take on the hills with a little bit too much enthusiasm! But not to worry, as I had my partner riding with me also so we keep going on our relaxed pace just the two of us.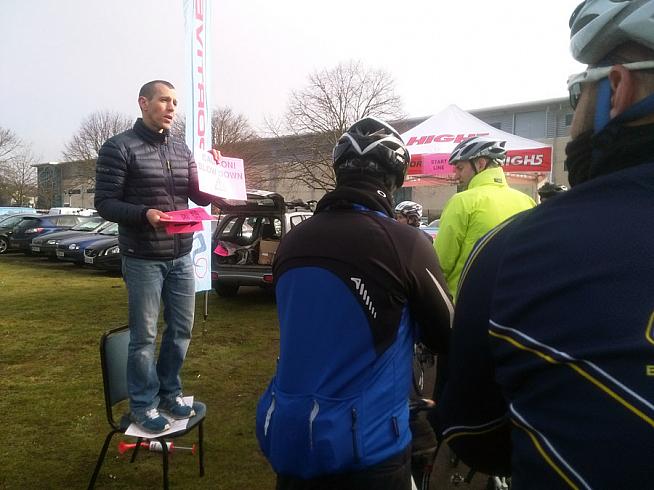 When I approached Barley, at about 50km in, I absolutely had to stop and just get rid of a few layers, as by now the sun was nicely warm and my winter kit was kind of suffocating me by then: hills + sun = no winter anymore!
Anyway, as I'm a very lucky person, a few hundreds metres after my break I had a puncture. But I managed to replace the inner tube quite swiftly and I was soon back on the road. At this point we are already on the second leg of the route, and making our way back towards Ware from (closeby) Cambridge.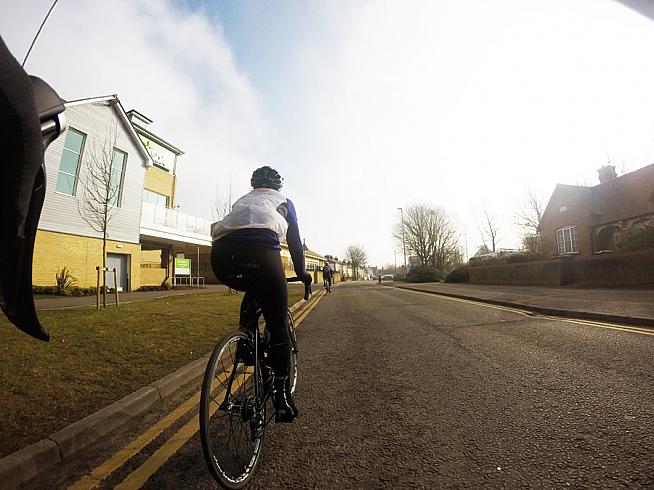 I am going to give credit to the sun and great weather for my unexpected increase of performance in the last part of my ride. In fact, Strava tells me that in the last 20km my average speed bumped up from the mid 20 kph to the upper 20s. Hooray!
At the finishing line, Jeremy was taking shots of all the riders and, I have to say, this is very unique of SportiveUK rides: as these guys are the only one who actually offer (some of) the photos of their events for free. This way you surely will have invaluable memories of your challenge at no extra cost!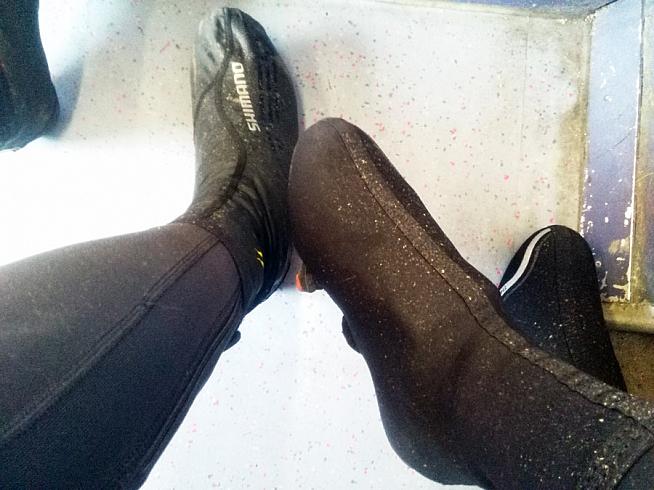 The SportiveUK programme continues with the Herts Easter Hunt on Sunday 3 April and six more sportives all the way through 2016. For more details and to sign up, visit www.sportiveuk.com. See you there!
P.S. Apologies if I haven't talked about the food stations on this report, but I didn't need to stop at any as I had enough food on me and the legs were just going!
0 Comments