The Action 100 series continues with the Bristol to London sportive, the second sportive I've ridden with Action Medical Research (AMR), for whom we are also fundraising. Please keep giving, it's been great so far!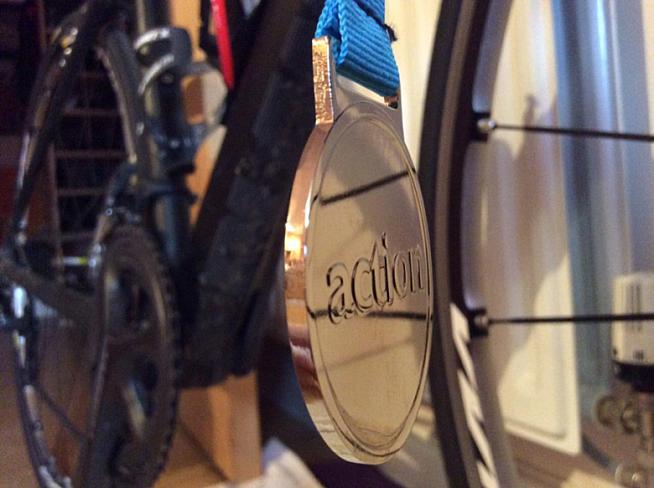 Trains, strike, disappointment and a Grange Hotel
The Bristol to London ride took place over August bank holiday weekend. Maybe because of the extended weekend, I had the feeling that everything was going to run incredibly smoothly from start to end. But I did not take into consideration the rail staff strike hitting services through the South West of England!
The first surprise came at Paddington station, where I was supposed to board the train at 3pm. The service though was cancelled and the first departure to Bristol was an hour later. When the train finally arrived, it was actually a quiet and quick journey for both the bike and I until Bristol, where I had planned to change train to get me straight into Keynsham.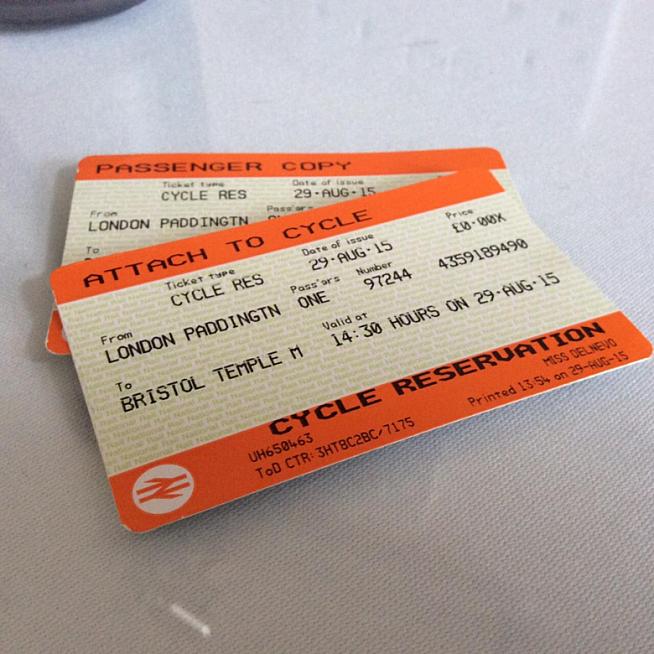 Unfortunately, to my great disdain, I was in for a second surprise: no connecting services to Keynsham, and the rail staff at Bristol warned me that the replacement bus service would have not taken "THAT" (throwing a quick glimpse at my beloved bike) on the bus. In a daze of confusion, I started walking towards the exit and switched on my Garmin, which gave me the first good news of the day: Keynsham was only a short 10km ride way!
So I set off following the cycle path along the river Avon and I rode on quiet roads to the village. I finally arrived at the Grange Hotel at 6pm (I left my flat in London at 1pm!!). I went for a quick trip to the local Waitrose to buy my stash of pre-ride carbs, before a relaxing evening at the hotel.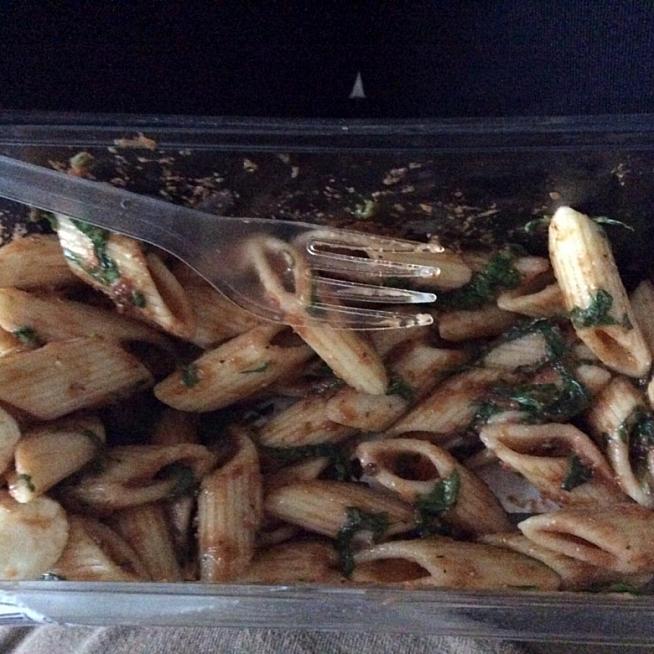 Here we go!
The fabulous news was that not only were 10 fellow guests at Grange Hotel also taking part in the Action Medical Research sportive, but we were also just 2 minutes round the corner from the starting line. Heaven! I left the hotel at about 6am with three others guests and together we rode to the Wellsway School Sport Centre, our start for the 185km (114 miles) ride.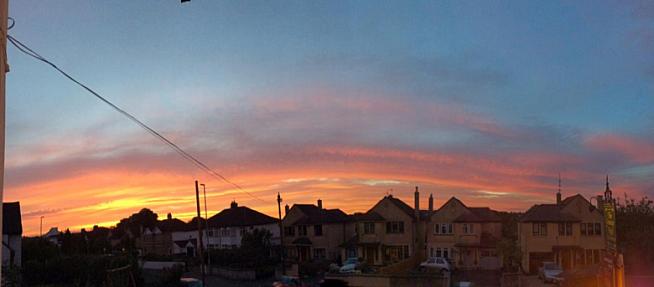 A ride for all
I would actually recommend the Bristol to London ride as a good taster for any new cyclist who wants to get some experience in endurance rides. Yes, the ride is long, but there are plenty of well-stocked food stops, warm drinks, excellent facilities and friendly volunteers. We even had to call the Event Control number (more on this later) and that worked excellently too. As in my previous AMR sportive there was a massive lunch break for those who wanted to make this a leisurely day out, rather than an endurance race. At the arrival, we were greeted by a cheerful bunch of volunteers and, oh gosh, what a difference this made to my morale. I went from super tired to mega happy in a split second!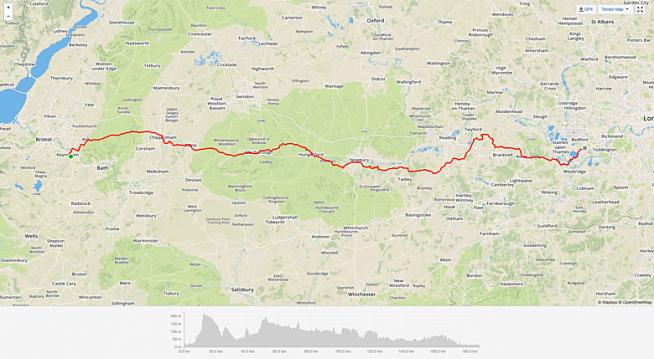 The route
I found the course quite easy, mainly flat, and with very little (car) traffic. Don't get me wrong, the are quite a few hills along the course but I did not find them particularly challenging. The average gradient of these hills rarely went over 4%, and only a bunch of them were longer than 2km.
Unfortunately we set off with the rain that accompanied us for the first couple of hours. The weather gradually improved and I was able to take off various layers and dried up without suffering from the wet cool weather. During the first hour I kept myself nicely warm by just giving a lot on the hills, trying to keep up with stronger riders who, half way on the climbs, attempted to overtake. This was not only useful to pick up a nice pace but also quite entertaining.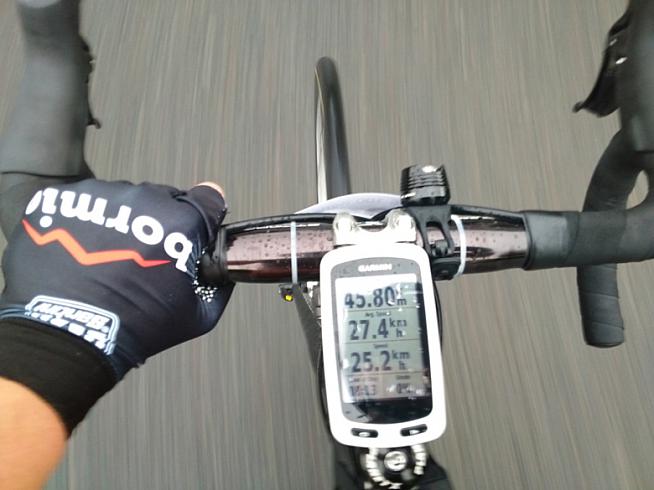 60km from Somerset to Wiltshire
As I was soon to discover, having left with just the second wave (and possibly having overtaken half of the riders in my first hour), the majority of the course was a solo effort into headwind. I only have to blame myself for this, as I have a very bad habit (impatience) that often doesn't allow me to think strategically and affects my ability to pace myself on any kind of ride! But, in all honesty, this is not what I would wish to myself on such a long day on the bike!
Anyway, the first 60km to Marlborough brought us from rainy Somerset to drier Wiltshire. The highlight of the first segment was surely Tog Hill, a 3.3km climb (Cat.4) with a gentle gradient of 3%. Perfect for warming up in the early hours of a rainy day.
The first climb was soon followed up by a 10-mile TT stretch that brought us closer to Chippenham. I managed to cover the segment in less than 30 mins, hooray: I would do anything to keep myself warm!
At Cherhill, I attempted to take a picture of the White Horse, clearly a failed attempt, as you can see from the picture below. Probably my photography skills are better used when off the bike!!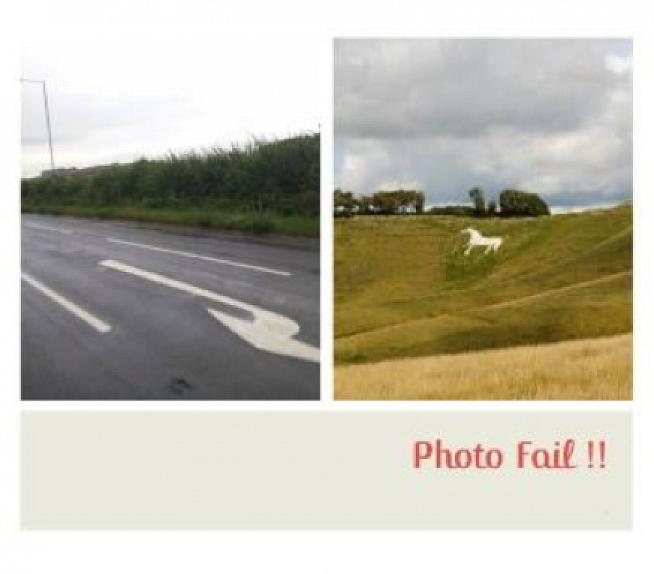 Marlborough to Brimpton, 110km
I didn't stop at the first food stop that was at about 40km in, but I took a break at the the second one instead in Marlborough. The Town Hall is quite a charming building, and in the classic AMR style, inside we found hot drinks, a fabulous choice of energy food and other refreshments.
Because of the weather conditions, I decided to stop more than I usually would in order to make sure that I was fed enough and that I could get nicely warmed up too.
I really enjoyed this part of the ride as, even if only for a few kms, I found a couple of great cyclists to share the effort with. Two gentlemen wearing a funny tuxedo cycling jersey were the best entertainment I could find on the way. We kept a good similar tempo on the flat land, but when we hit the hills, I would just give 100% and most of the time would complete them quicker than them. They took this very well though, and even joked about it every time we would overtake each other. Brilliant!
The last stretch: tree down!!
I lost the two gentlemen at Brimpton, the sumptuous lunch-break station in Wiltshire. It is here though that I met a young lad from Bristol with a similar pace to mine, and who was also starting to slow down due to cold legs and the effort made in the previous 100km!
For the first time in ages though, I had a puncture and I obviously lost my companion. It took me about 10-15 mins (I know, women, eh!) to replace and pump up the new inner tube. In the meantime though, a few kms ahead, a tree had fallen in the middle of the road where the route was passing by. So, by the time I reached the next intersection I saw the yellow and green jersey of my fellow rider who was actually waving me as we had to take a detour. He had already contacted the Event Control number who gave him an alternative route.
From this point onward I found joy again as the two of us started riding together again, taking regular turns at the front and keeping up an excellent tempo all the way to London! We left the North Wessex Downs to head towards Ascot. We rode just next to the famous race course and carried on towards the final food stop at Hurst, at about 145km. We both skipped the stop though as, by that point, we were just too eager to arrive as fast as possible at our final destination: Staines Rugby Club.
At the end...
I will remember this ride for a few pros and cons. The only negative aspect that truly affected me would be the starting and end points: as the start line was not exactly in Bristol and I would not consider the finishing line (Feltham) to be classified as "London": it's way too far from Central London to be considered London in my opinion. Talking to people this would possibly be one of the main reasons why the ride had only about 150 entrants this year, compared to last year, when they had about 500, and starting points were either Bristol or Bath.
There are many more positives about the event though, and a highpoint for me was that this is the first ride where I came first! Yea, first! I was first woman and 10th overall in the ride. What an amazing feeling. I'm really chuffed by this result: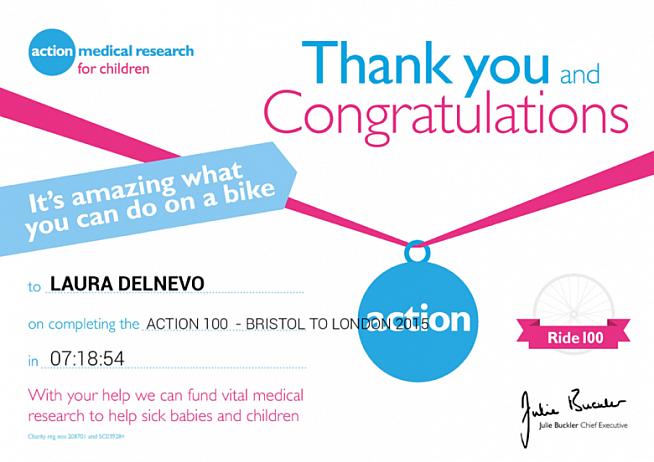 There was potentially a personal record in terms of geography too as we rode through many different counties, including: Bristol, Somerset, Wiltshire, Berkshire and Greater London.
And of course, the great food stops and volunteers, a ride that is really accessible to all, and the goody bag at the end all contributed to an excellent ride for a fantastic cause. Action Medical Research run a whole series of events with challenges to suit cyclists of all abilities; I highly recommend you take a look!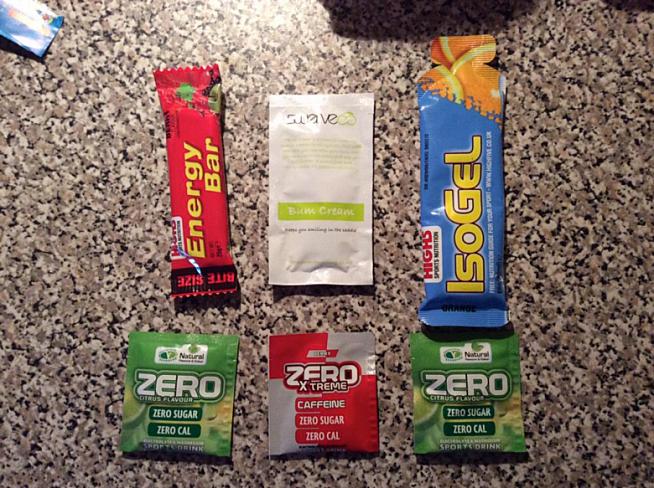 0 Comments