Worried about leaving your bike unattended when you pop into a shop or cafe mid-ride?
Well, you probably should be - but even the most blissfully trustful cyclist will appreciate the extreme cunning behind Muc-Off's latest launch: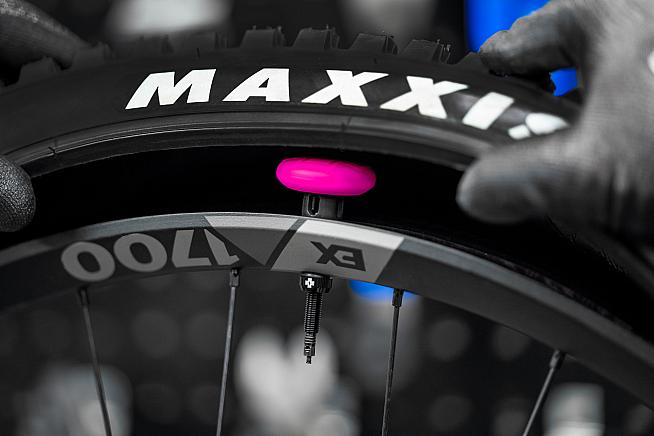 The Stealth Tubeless Tag Holder is a tubeless valve with an inner compartment that allows an Apple AirTag to be stowed inside the tyre.
Genius, right?
The result, say Muc-Off is the "ultimate covert tracking solution, completely hidden from bike thieves."
The AirTag is housed in a protective, three-part silicone and rubber tubeless valve mount and Muc-Off supply the kit with a range of tubeless valve bases, so you can ensure an airtight seal is achieved against the rim when installing inside a tubeless tyre.
Judging by the press photos, the housing stands some way proud of the rim which raises questions over what happens under impact eg hitting a kerb or rock?
Muc-Off have thought of this; apparently both rim and AirTag®  are protected from knocks by "a sacrificial stem which compresses and rebounds under extreme loads."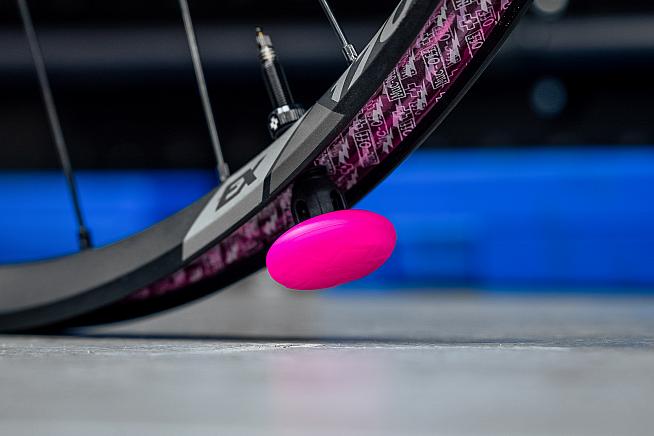 The holder itself will also absorb impacts, and, say Muc-Off, is secured to the valve with a durable stem mount which allows sealant and air to flow through the valve as usual and will not rattle inside the rim and tyre.
Once installed, the Apple AirTag allows users to track their bike (or at least, wheel) from their phone using the Find My app. Once activated, any item to which the tag is connected appears on the radar within the app - so tracking down your missing bike is as simple as looking on the map.
"Technologies like the Apple Airtag can be a great defense against would-be bike thieves," says Alex Trimnell, CEO at Muc-Off.
"This is what led us to develop our Tag Holders, we wanted to give riders secure and thief-proof ways of fixing the tracker to their bikes.
"The newest offering - the Stealth Tubeless Tag Holder - is a completely unique undercover solution unlike anything we have seen on the market so far. We will continue to embrace emerging technologies to enhance every rider experience, as we continue our exciting program of innovation in the future."
The Stealth Tubeless Tag Holder is available now priced £14.99, or as part of a kit which includes a set of black Muc-Off 44mm Tubeless Valves for £34.99.
Fnid out more at muc-off.com/products/tubeless-tag-holder.
0 Comments