Howies are developing rather a nice line in understated, quality cycling wear. These men's bib tights, also available in a women's version, are intended to provide a solution for riding through the cold winter months. The tights are unpadded, and designed to fit over the top of your summer shorts rather than being a standalone garment - which Howies, in keeping with their eco-friendly ethos, say means that they can be worn day in day out without frequent washing.
The tights are constructed of a thick and stretchy, but non-insulated knitted fabric which has a smooth and soft feel to it. Once on they are very comfortable and have plenty of give in them. The flatlocked seams prevent chafing, although as you'll already have your summer shorts on anyway this is unlikely to be an issue.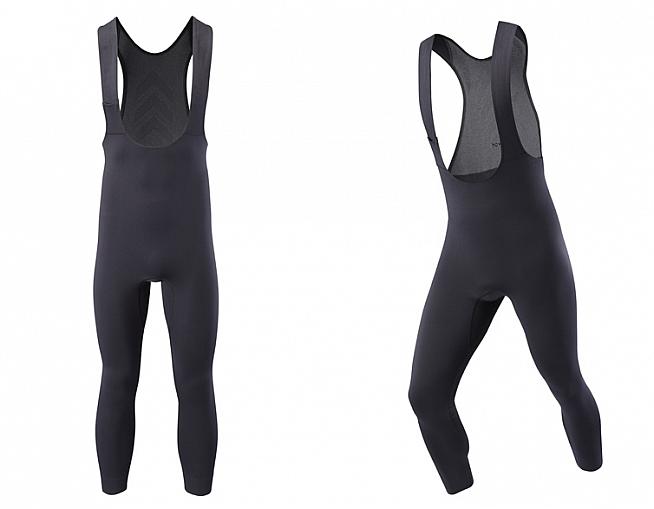 As a fan of my current DHB Roubaix-lined tights, I found these tights to be a bit of a puzzle. The DHBs had kept me warm on some of the coldest rides I've ever done, and were breathable enough to allow me to use them in cool autumn weather too, so I was unsure quite where the Howies were going to fit in. Assuming it is cold enough to need your legs covering then I'd either use leg warmers with my summer shorts or the more insulated DHBs for the lower temperatures.
Testing the Howies bib tights in the recent really low January temperatures required wearing a couple of baselayers on my top half, and wearing the tights over my summer shorts meant I ended up with an awful lot of layers in total. Not enough to make the tights uncomfortable, but I was definitely packed in tight. However, my concerns were allayed once out on the bike; I found the tights comfortable, and once I was warmed up the material kept out enough of the cold to be effective without any danger of overheating.
While the material is not hugely absorbent it isn't waterproof either, so despite Howies claims I would probably be inclined to wash the tights after most outings. I can imagine the mustiness that might develop after a handful of sweaty rides! Given the high quality fabric used in the Howies bib tights, regular washing shouldn't pose a problem: they seem sturdy enough to withstand the worst a washing machine can throw at them.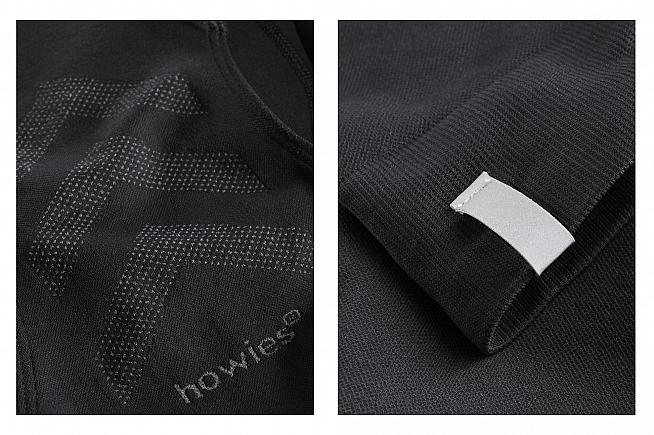 The tights boast a couple of other handy features. The right bib shoulder strap has a small pocket, ideal for your valuables - although I might draw the line at a set of keys, due to chaffing potential. There are also small reflective tabs at the ankle hem, which provide a minor but welcome addition to night-time safety measures at this gloomy time of the year.
Overall the Howies bib tights are a well-made and comfortable solution if you want to use something in conjunction with your existing shorts. The only downside is the lack of padding; at £70 you're not far off the cost of a decent pair of bib tights with a pad and a Roubaix lining, so it's worth considering what use you'll put these tights to. If it's a stylish, well-made pair of simple tights you're after then these should fit the bill perfectly.
0 Comments