Entries are now open for Chase The Sun 2024, the ever-popular 200-mile solstice challenge.
Taking place on Saturday 22 June 2024 - the weekend closest to the summer solstice - Chase The Sun sees cyclists roll out at sunrise on an epic coast-to-coast ride.
There are four events in the series: two in the UK (North and South), one in Ireland, and an Italian edition in Tuscany which is billed as "the most romantic long-distance cycle event". Well, if that's the case it'd have to go down as a long-distance romance - even if the 282km route is shorter than the other rides in the series.
Chase the Sun is a non-competitive event, the aim is simply to finish before sunset. The course is unmarked, with riders relying on the provided GPX files to navigate the route. Team relay entries are available as well as solo, but with routes averaging 200 miles and 3000m of climbing, it's no easy feat.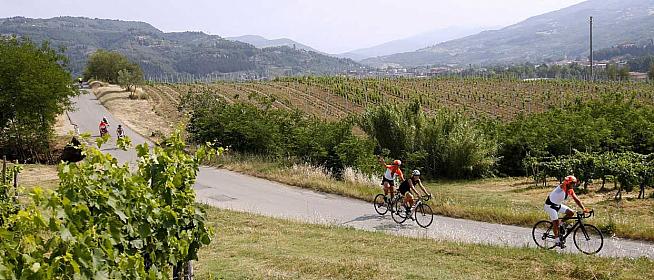 Here's a quick rundown of the distances and elevation on each route:
Ireland: 336km (3100m climbing)
UK North: 322km (3200m climbing)
UK South: 330km (3000m climbing)
Italia: 282km (3300m climbing)
Entries to Chase The Sun start at £69 (early-bird rate) for the 'ride only'  option. This gets you a place on the start line, along with GPX files, route handbook, a ride schedule timing guide and discounts from event partners.
Upgraded entries are also available. For £165 the 'Ride Plus' package includes an event jersey or gilet, baggage transfer, lunch en route and dinner at the finish.
For riders looking to push the boat out, entry+accommodation packages are also on offer starting from £459 which includes hotel at start and finish, a bike check, nutrition and more.
For more details and to book your place, visit www.chasethesun.org.
0 Comments