The date for next year's RideLondon-Essex 100 sportive will be Sunday 28 May 2023, according to reports in Essex local press.
The Thurrock Gazette quotes a spokesman from Essex County Council (ECC), who confirmed:
"Essex County Council has (Friday 12th August) signalled its intention to host the RideLondon-Essex cycling festival in the county in 2023.
"ECC plans to agree a one-year contract with organisers London Marathon Events to host the event on Sunday 28th May 2023, following the success of the first RideLondon-Essex in May 2022."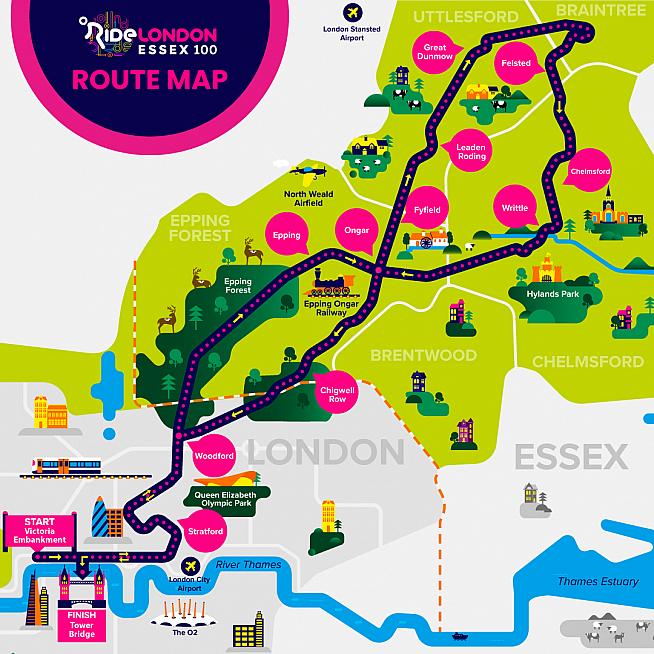 Launched in 2013, RideLondon immediately established itself as one of the world's biggest closed road sportives with over 20,000 participants taking part each year.
After a two year break in 2020-21, RideLondon returned this year with a brand new Essex route after Surrey County Council decided not to continue their partnership with organisers London Marathon Events.
Entries for this year's RideLondon-Essex 100 went on sale in November, with 10,000 places selling out within 24 hours. The remaining places were allocated via a ballot system, as in previous editions.
Sign up for our free email alerts to be notified when entries open for RideLondon-Essex 2023.
0 Comments