Return coach tickets for the Dunwich Dynamo, the annual overnight bike ride from London to the lost medieval city of Dunwich on the Suffolk coast, are now on sale from organisers Southwark Cyclists.
This year's event takes place on Saturday 16 July 2022. Coach tickets are priced £46.99, which includes transport for you and your bike from the beach in Dunwich back to London on Sunday 17 July.
There are just 36 tickets left at time of writing, so don't delay if you've not yet sorted your lift home!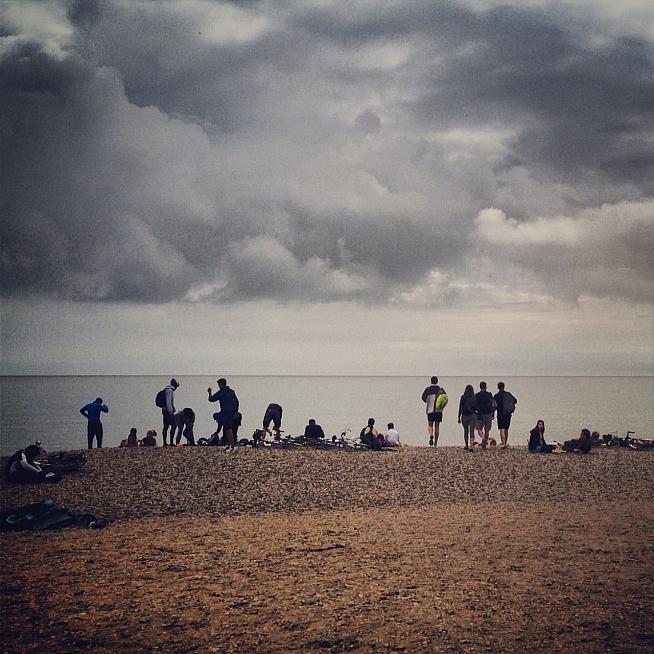 This year sees the 30th edition of the Dunwich Dynamo, a 200km (120 miles) rolling party from a Hackney pub to the shingle beach in Dunwich.
Also known as the "Dun Run", this social ride has attracted a cult following over the years, growing from 230 riders in 2003 to around 3000 in 2019.
The Dunwich Dynamo is not a sportive but rather a rolling social event: maps are available at the start, but don't expect timing chips or energy gels. Some residents along the route provide pop-up catering, and plenty of riders make use of late-opening pubs, but there are no longer any official catering stops.
The route is fairly flat and many turns are signposted, although if you leave with the main bunch you'll be able to follow red lights all the way to the sea.
When you finally reach the beach, many cyclists take the chance for a dip or at least a nap on the shingle. It's probably the biggest day of the year for the Flora Tearooms cafe on the beach; if you haven't eaten chips out of a salty helmet you haven't lived!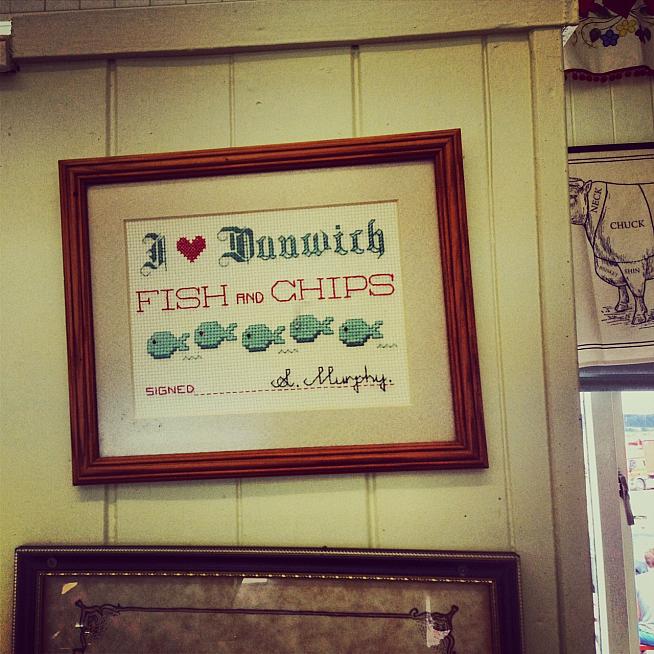 What about getting home again? Local train services aren't very bike-friendly, but each year since 1999 Southwark Cyclists have organised coaches back to London from the beach. Tickets for the 2022 coaches are now on sale priced £46.99. That includes a seat on the coach for you, and a place on the back of a removals van for your bike.
Coaches leave throughout the morning but there are a limited number of places available. It's definitely worth booking early as tickets always sell out.
Alternatively, you could always join the handful of hardcore cyclists who simply turn around on the beach and cycle back to London...
For more info on the Dunwich Dynamo and to book your coach ticket, visit www.southwarkcyclists.org.uk.
There's also a lively Facebook group for the Dynamo, which is the place to go for advice, tips and discussion ahead of the ride: www.facebook.com/groups/DunwichDynamo.
And for an idea of what to expect if you set off far too late, check out our report from the 2014 Dynamo:
Lanterne Rouge on the Dun Run: Dunwich Dynamo XXII report
0 Comments