Garmin has announced the 2021 dates for its annual Garmin Ride, with road, indoor and a new gravel route - along with a hatful of prizes up for grabs.
Formerly known as Ride Out, this year's Garmin Ride takes place from 7-8 October 2021, with a new location at St Giles House in Wimborne, East Dorset.
Riders can choose from a 50 mile road route or the new 30 mile gravel course, with both options set amid the beautiful scenery of the New Forest.
The ride will raise funds in support of Action Medical Research's COVID-19 Children's Appeal.
Garmin Ride In
Kicking off the Garmin Ride 2021, cyclists can 'Ride In' on Zwift on Thursday 7th October. Riding alongside a cycling legend, those taking part will be eligible for a Garmin Ride In Badge.
Participants who choose to donate to Action Medical Research will also be in with the chance of winning some amazing Garmin prizes.
Garmin Ride Out
On Friday 8th October, starting from St. Giles House, cyclists can choose to Ride Out on either gravel or road. Riders will hear from and ride alongside some of the world's top pro-cyclists, and will be eligible for a Garmin Ride Out Badge and Garmin Ride jersey or t-shirt.
Not to be missed is the Ride Out raffle, where entrants can win some incredible prizes including Tacx trainers, Garmin watches, cycling kit and more.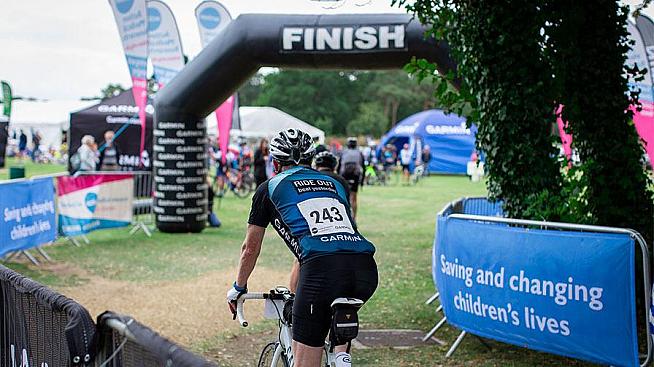 "Garmin and Tacx's products are made for all terrains and all seasons, which is why we're so excited for the Garmin Ride to offer two new ways to take part: a virtual ride and a gravel ride," comments Theo Axford, Head of Marketing at Garmin.
"The Garmin Ride is one of the only cycling events in the UK where you can ride alongside some of the world's best pro cyclists, and all for a good cause. We can't wait to bring it back in a new and improved form this year."
Sarah Stevenson, Senior Partnership Development Manager from Action Medical Research said: "Our COVID-19 Children's Appeal is helping us better understand how the pandemic is impacting children, but there's still more work to be done.
"All funds raised from the Garmin Ride including donations, entry costs and raffle proceeds will go towards funding research to help protect current and future generations of children."
2021 entries are now open. For more detail and to sign up visit action.org.uk/events/cycling/garmin-ride.
0 Comments