Somerset cycling adventure the Great Exmoor Ride will return again on Sunday 12th September 2021.
The next edition comes on the back of a very successful COVID-secure version this year, which received lavish praise from those who took part.
With most cycling events simply disappearing from the 2020 calendar, the Great Exmoor Ride stood out as one of the very few that overcame the coronavirus challenge and actually went ahead.
A combination of good timing - the sportive's September date fell between the two national lockdowns - and hard work from the organisers meant the ride was able to go ahead. It was one of the very first events to take place following the lifting of a six-month suspension on activities.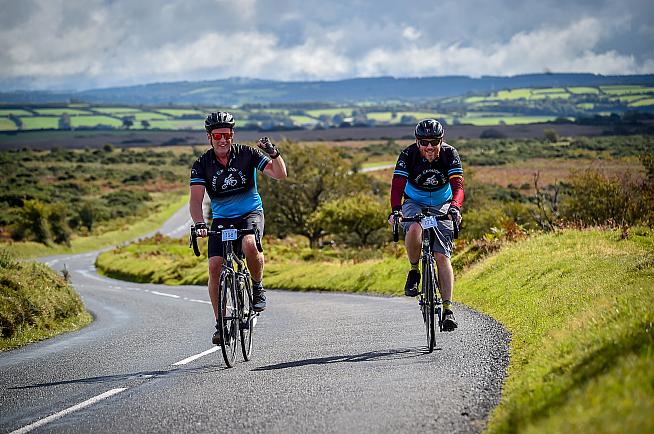 The Great Exmoor Ride is gaining a reputation as one of Somerset's best and most enjoyable cycling challenges, with a route that takes riders on a spectacular journey from Taunton to the West Somerset coast near Minehead.
The 2020 edition ride received glowing reviews, with participants this year overwhelmingly rating it as 'Awesome' and giving a five-star rating.
"There was a definite sense from the riders that the event still managed to feel 'normal' despite the circumstances," say the organisers.
John, from Bristol, commented: "It was the most glorious day out, and particularly welcome in these times of COVID. Cycling over the top of Exmoor on a crisp early Autumn day takes some beating - the GER is excellently organised and thoroughly recommended."
Experiencing the beauty and splendour of Exmoor National Park is one of the event highlights and, with a fair amount of climbing to be done along the way, the GER is specifically designed to appeal to people who relish a challenge as part of a great day out.
Alan, who travelled down from Birmingham to take part, is certainly hooked: "This was my third time and once again it was excellently organised, especially in this strange year. The route is challenging but your effort is rewarded with some stunning scenery - it was another top notch ride and I'll be back again next year."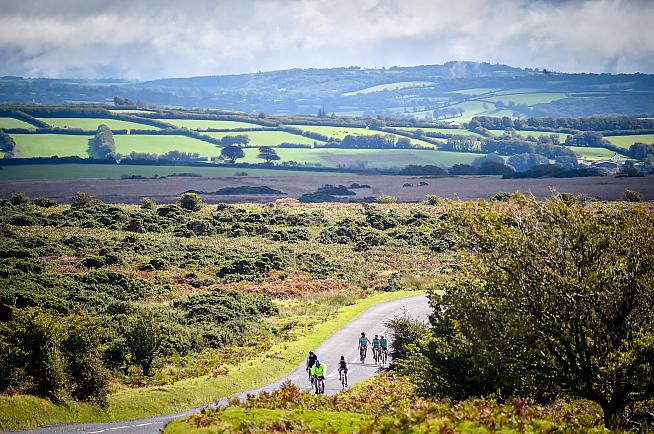 Next year's edition will provide cyclists with another chance to ride the spectacular 66-mile route, which follows quiet country lanes and passes through a handful of small Somerset villages as it heads to Exmoor and on to a seafront finish.
Event organiser Darren McKimm explained: "The route itself is stunning and it's certainly challenging, but it's also very achievable for anyone with a degree of fitness and/or a bit of determination - so it's there for anyone who wants a real physical challenge as part of a great day out full of wonderful views.
"Obviously we were pleased that the GER was actually able to go ahead this year in a safe and enjoyable modified form and, as you can imagine, we're delighted with the very positive feedback from everyone who took part. And of course it means that we're in a very good position for next year, whatever challenges it brings."
With a seafront BBQ and a bottle of Somerset's finest Sheppy's Cider waiting for riders at the finish, the 2021 edition of the GER already looks all set to be another successful outing.
A limited number of entries are available now at www.greatexmoorride.com.
0 Comments