Garmin have casually rolled up a shirtsleeve to reveal their new range of luxury MARQ smartwatches, packed with performance features and premium materials.
With the addition of silicone rubber straps to the MARQ Driver and MARQ Aviator, and new Heart Rate Monitor (HRM) and temperature sensor bundle options for MARQ Athlete and MARQ Adventurer, these Performance Edition MARQ watches are a stylish accessory for a wide range of athletic pursuits.

"Our mission is to deliver superior products that enrich our customers' lives; to help them pursue their passions, achieve their goals and beat yesterday," said Dan Bartel, Garmin vice president of global consumer sales.
"The MARQ collection is an outward expression of our consumers' aspirations, and we're confident these Performance Edition MARQ watches will help athletes, explorers, drivers and pilots take their passions to the next level."
There are four watches in the MARQ range: Athlete, Adventurer, Driver and Aviator. Here's a quick rundown of the key features of each courtesy of Garmin.
MARQ Athlete Performance Edition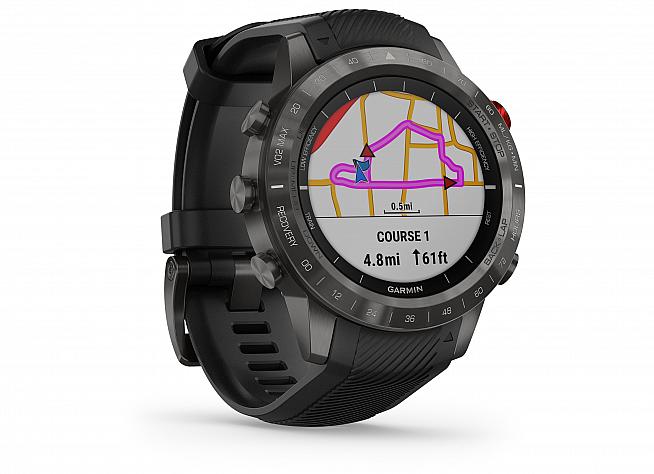 Designed specifically for the aspiring athlete, the timepiece shows recovery time and VO2 max scales on the bezel, delivering a snapshot of performance and progress. This premium-crafted tool watch features a 46mm diamond-like carbon coated (DLC) titanium bezel and case plus a high-performance silicone rubber strap with QuickFit mechanism.
This Performance Edition of MARQ Athlete includes an HRM Pro chest strap, allowing athletes to get more data out of their workouts while helping fine-tune form with advanced running dynamics and biometrics.
MARQ Adventurer Performance Edition
Built tough for any quest, MARQ Adventurer compels any voyager to push further and reach new limits. Featuring a classic etched compass design with 46mm titanium bezel and brushed titanium case, the new ember orange high-performance silicone rubber strap ensures exceptional fit for extreme activities.
The MARQ Adventurer Performance Edition comes bundled with a tempe™ sensor, which connects wirelessly to the watch to view real time ambient temperature data while out on an adventure.
MARQ Driver Performance Edition
Featuring a plasma red high-performance silicone rubber strap with QuickFit mechanism and diamond-like carbon coating with ceramic bezel inlay, MARQ Driver is preloaded with over 250 famous race tracks around the world. See auto lap splits, live delta time and track time to improve driving.
The track timer lets the user time cars at the race track and calculate their average speed.
MARQ Aviator Performance Edition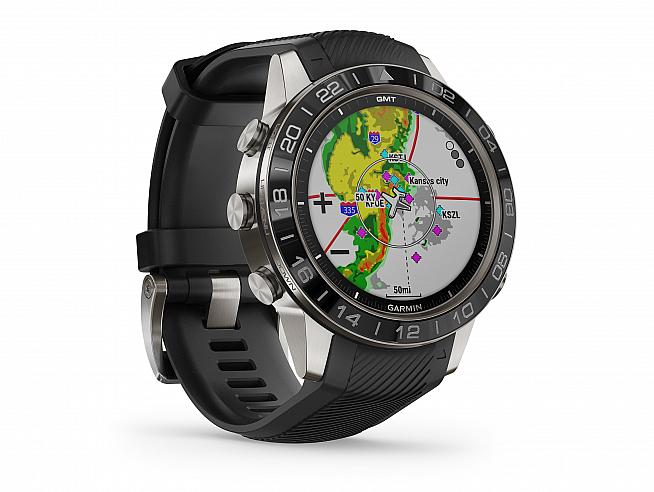 Out of the box, MARQ Aviator features a black high-performance silicone rubber strap that fits with precision - even when times are turbulent. MARQ Aviator is comfortable on the wrist for in-flight wear and transitions to a stylish timepiece out of the cockpit.
Designed with a classic monochromatic scheme, a mirror-polished 24-hour GMT bezel and two additional time zones record your extensive travels.
Off-grid connectivity
MARQ users can send and receive messages remotely from their watch when paired with Garmin's inReach satellite communicators. No matter the adventure, inReach gives users peace of mind, so however far or off-grid they go, they'll always be connected with global two-way messaging, location tracking, and critical SOS functions.
Available now, MARQ Athlete Performance Edition with HRM Pro bundle, MARQ Adventurer Performance Edition tempe bundle, MARQ Driver Performance Edition and MARQ Aviator Performance Edition have suggested retail prices of £1,899.99, £1,499.99, £1,499.99 and £1,399.99 respectively.
To learn more and view the full Garmin MARQ collection, visit www.garmin.com/marq.
0 Comments