Surrey County Council are considering the future of the RideLondon-Surrey 100, with the current contract coming to an end in 2020.
RideLondon is the UK's largest cycling event, with over 30,000 participants in the closed-roads sportive and many thousands more taking part in the associated festival of cycling in central London.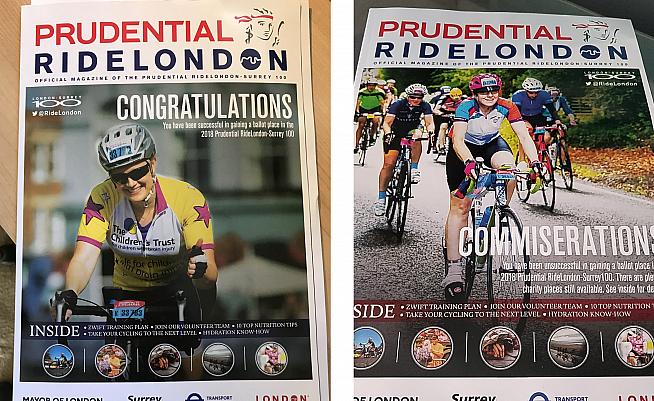 Launched in 2013, this year sees the 8th edition of RideLondon tae place on 16th August. Alongside the hugely popular sportive, RideLondon attracts the world's top professional men and women road cyclists to the UK's only top-tier WorldTour race.
However, the agreement to hold the RideLondon sportive - and the associated pro races - through London and Surrey comes to an end this year. Surrey County Council are currently holding a public consultation to decide whether the event should run for another five years from 2021 - 2025.
The council is seeking input from residents as to whether the event, which was developed by Mayor of London at the time Boris Johnson and his agencies, should continue. The consultation page sets out the council's involvement, and outlines the impacts and benefits of the event which include over £66 million raised for charity over past editions.
250,000 cyclists have taken part in the RideLondon festival and sportive since launch, and the consultation highlights the boost to the region's economy and profile as a result of hosting the event:
"As well as riders and their supporters visiting Surrey on the day of the event, many riders visit the area on a year round basis to cycle benefitting the local economy. TV coverage has highlighted the beauty of Surrey firmly establishing the county as one the UK's top cycling destinations."
Among the less positive impacts, RideLondon causes disruption to local travel and public transport on the day, as roads are closed to traffic to allow cyclists to pass along the route.
The consultation will conclude on 16 February, with respondents' views helping inform a council decision on whether to renew the agreement for another five years. If agreement is reached to continue, the event is expected to continue largely unchanged.
Should the council decide not to renew the agreement, a final edition of RideLondon will take place in 2021 to allow the organisers a chance to set up alternative arranegements for a future event.
The consultation is avalable to view and take part at www.surreysays.co.uk.
0 Comments