The UK's top cafés for cyclists were unveiled this week by Cycling UK as they announced the winners of their annual Cyclist Café of the Year awards. Velolife in Maidenhead, which made the news earlier this year after council attempts to prevent cyclists meeting there, scooped this year's People's Choice award.
The awards, now in their second year, invite cyclists in England, Northern Ireland, Scotland and Wales to choose their favourite haunts for their pre, mid and post ride coffee and cake. Cafes which have been serving cyclists for longer than 20 years are also considered for a lifetime achievement award.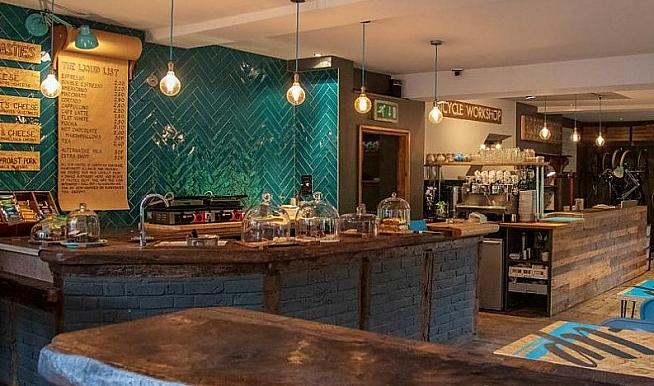 The nominations were judged by what Cycling UK describe as an "expert panel of cake critics (ie cyclists)", which this year included Celebrity Masterchef winner, Angellica Bell. This year, a new category was also introduced: the People's Choice.
Hannah Duncan, Cycling UK's self-proclaimed cake and coffee expert, said:
"There was some pretty stiff competition this year across all the home nations for the top café choices for cyclists in England, Northern Ireland, Scotland and Wales and all the winners are well worth making a detour for.
"Particular mention should go to Bank View Café in South Yorkshire, which received the Lifetime Achievement award for delivering more than 100 years of service to Britain's cyclists.
"When it came to the People's Choice award though, there could be only one: Velolife! The owner Lee has been through hell and back over the last two years, so it's heart warming to see the cycling community get behind his amazing café and recognise the great café Maidenhead is very lucky to have."
Velolife in Maidenhead (Berkshire), was the clear winner of the People's Choice receiving 20% of all nominations. Coffee drinking cyclists voiced their support for the owner Lee Goodwin who until earlier in the month had been threatened with closure by the council if he allowed cyclists to gather on the premises.
Lee said: "It is so awesome to be chosen for the 'People's Choice Award'.
"We have been through a lot this year and to be a part of such an amazing community, that is so much bigger than us, is amazing! It's an honour to serve such an incredible community and we are very proud to be chosen for the People's Choice Award! Thank you."
Angellica Bell said: "Velolife received a staggering amount of votes - and it's great news that coffee drinking cyclists can now return to their favourite haunt making it a real people's choice winner. A well-deserved award!"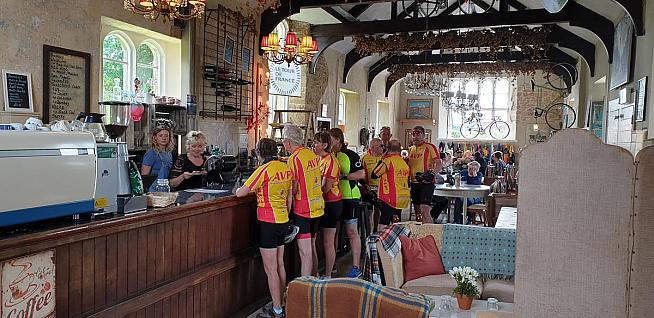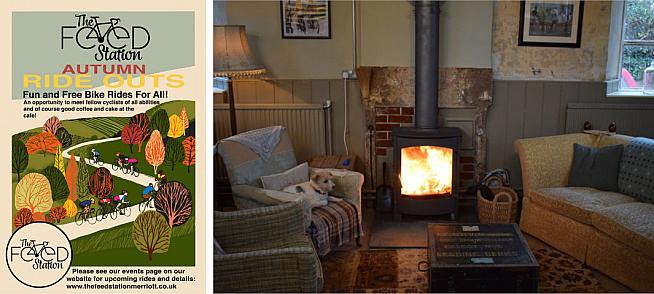 Other winning cafés included The Feed Station in Somerset, a converted church with a selection of drinks including cider - and a wood-burning stove that looks particularly inviting at this time of year.
The Scottish award went to the Lanterne Rouge in Gifford, East Lothian. We have personal experience of that one, it was my last coffee stop on this summer's Trans Alba Race before rolling into Edinburgh (in almost Lanterne Rouge position). Excellent coffee and decor - and even Tour de France winner Carlos Sastre has dropped by.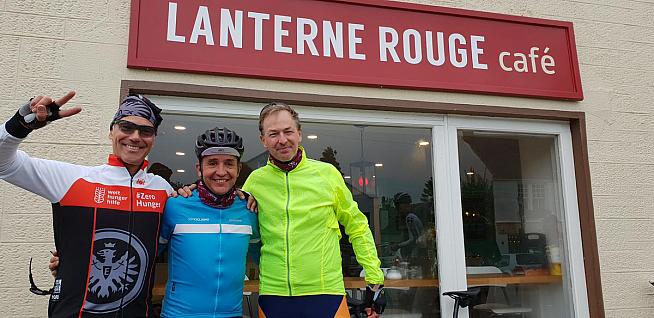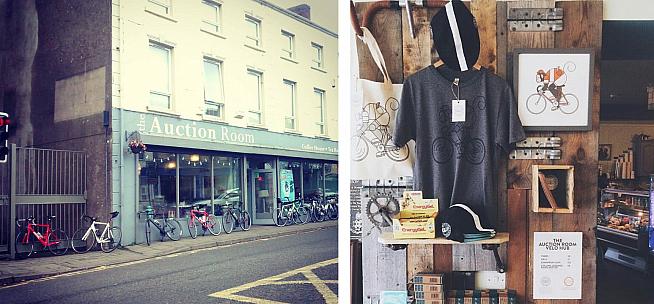 In Northern Ireland, The Auction Room in Maghera took the vote, while Cardiff's Pedal Power was the Welsh winner.
The Bank View Café, which was recognised with a lifetime achievement award, has served cyclists for more than 100 years, since it was founded in 1900 to provide provisions for the nearby reservoir's workers.
The café is located at one end of the Strines, a route which skirts the edge of open moorland that connects the Woodhead Pass (and Holme Moss) to Derbyshire's Snake Pass and is popular with both roadies and mountain bikers.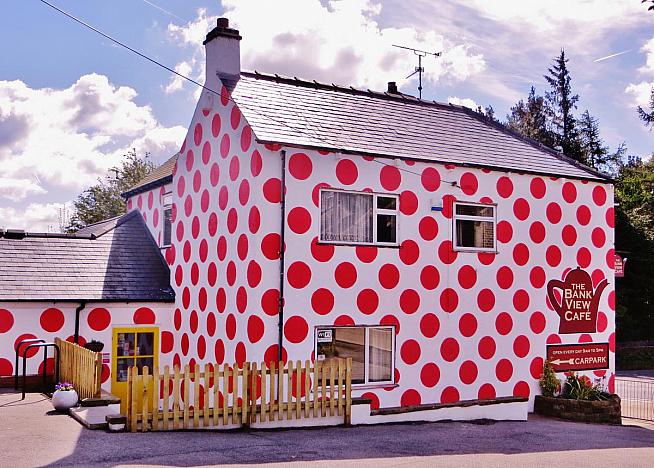 Owner Pete Sparks was over the moon with news that his cake, coffee and venue stand in such high regard among his cycling clientele. He is keen that all visitors, cyclists and non-cyclists alike, feel at home at Bank View.
"It's a space where everyone can relax," said Pete. "We're a little bit scruffy around the edges because we do get dogs shaking themselves off in the doorway, cyclists coming in the middle of winter draping their clothes on the radiators to dry, and it's the countryside so we do get muddy boots!
"We don't turn anyone around. We're not fussy like that. We try to make it a warm, welcoming space.
"I think it's great we get so many cyclists coming out no matter the weather."
0 Comments