Rapha have launched a new version of their women's Souplesse bib shorts. Designed for high-tempo riding and racing, the new shorts feature a redesigned chamois - but the standout feature is a magnetic clasp, which allows the shorts to be removed speedily for comfort breaks on the go.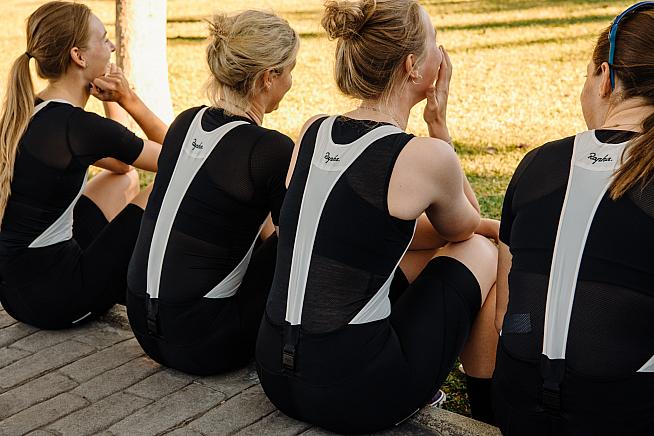 The new shorts have been race-tested on the professional circuit by the CANYON//SRAM team. The self-centering magnetic clasp is located at the bottom of the mesh upper section, and can be released with one hand without the need to remove a jersey. Rapha say the design "solves a perennial problem with women's cycle shorts" and we suspect a few guys would appreciate a feature like this too!
As for the new chamois pad, Rapha say it "uses a thin layer of high-density foam, which provides the ideal combination of comfort and performance." It's been put through rigorous testing over 15,000km of riding in the past three years.
The shorts also employ a softer fabric, balancing compression and comfort. Minimal seam construction avoids fabric bunching at the hip, while low-profile leg grippers hold the shorts in position.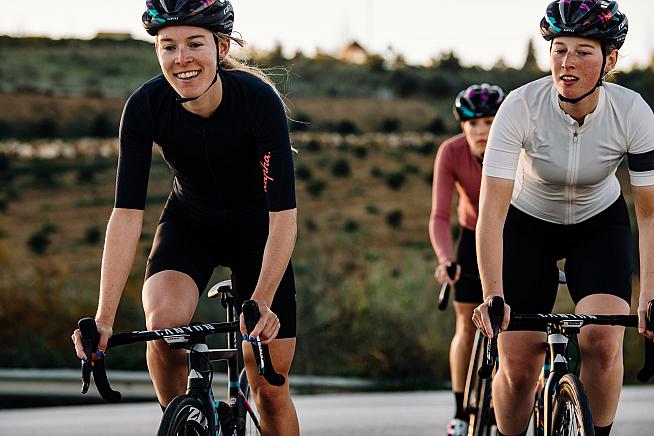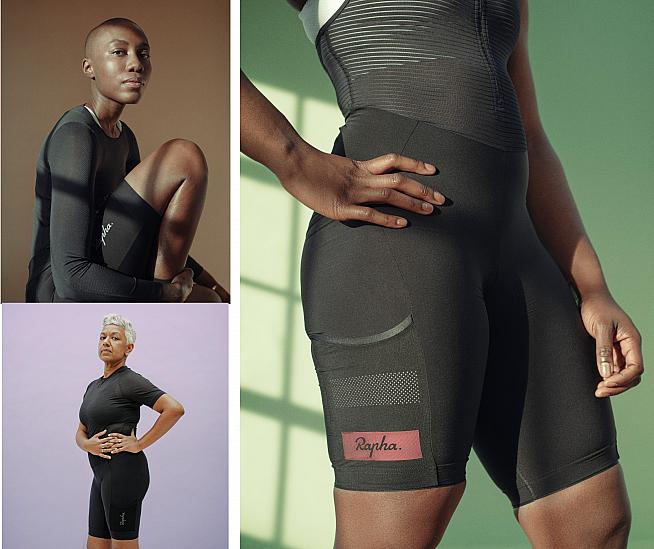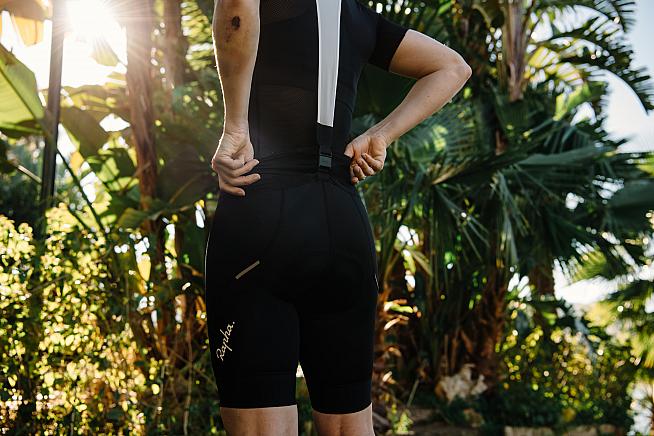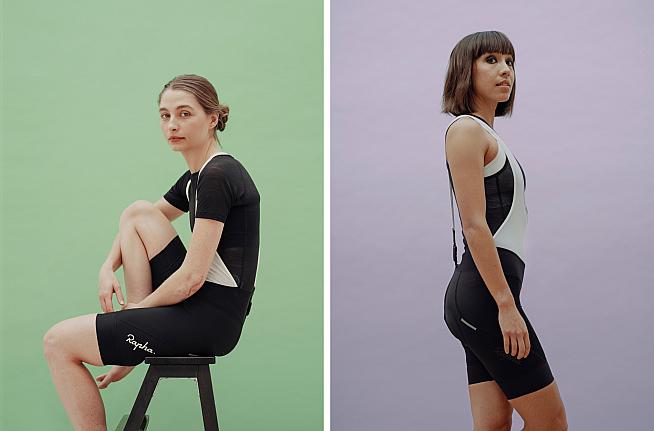 We think the shorts are a great idea, and the accompanying photoshoot is fantastic too. Hats off Rapha for promoting inclusivity - a welcome recognition that it's maybe not just awkward nature breaks that can discourage women from taking up cycling.
Yes, the price tag of £195 will put them out of reach of many. But the quality and longevity of Rapha products generally makes them a worthwhile investment for dedicated cyclists.
Check out the new Souplesse Detachable Bibs at www.rapha.cc. 
Cycling models wanted
Speaking of photoshoots, if you fancy taking a turn in front of the camera then Cyclechic want to hear from you.
"We are looking for vivacious women who cycle to take part in our spring photo shoot," says Caz from Cyclechic.
"Ideally we are looking for people with some modelling/acting/performing (or general prancing about for the camera) experience. We are not looking for conventional 'modelly' looks - more pretty, fresh faces and healthy glows. No age limit."
For more info head over to the Cyclechic blog.
0 Comments