Kinesis UK have been announced as the new title sponsor of CX Sportive's Gravelcross sportive series.
CX Sportive and Kinesis UK have both been pioneers in the UK gravel riding / open hill CX scene; the first CX Sportive event in 2010 was inspired by the emerging trend for go-anywhere bikes not defined by a specific use, and the original Kinesis Tripster ATR was among the first bikes to spearhead this new generation of do-anything machines.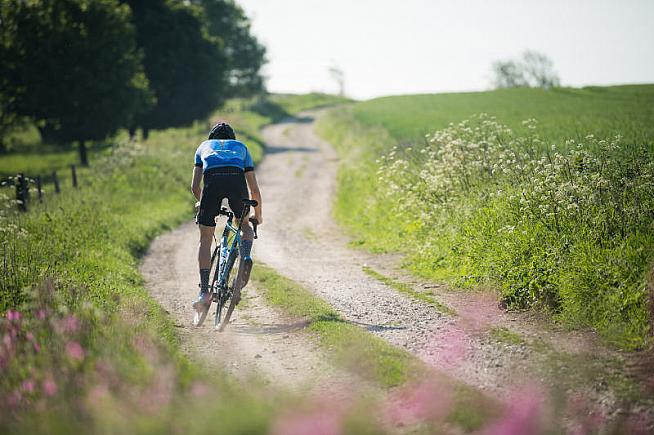 The Kinesis Gravelcross Series is designed to offer an exciting range of events for this style of riding, with a very UK-centric approach, embracing the variety of riding we have in abundance, and using it to create fast paced and varied courses on the best mix of surfaces that each area has to offer.
That approach has been the ethos behind CX Sportive since the start, and in Kinesis UK, they are confident they have found partner that understands and is catering for just that style of riding.
"We started CX Sportive events in response to a movement towards people just riding, without restricting themselves to a type of bike, or defining themselves as one kind of rider," explains Phil Harrison from CX Sportive.
"In the very early days of the event, we first became aware of the Tripster ATR, and it's a bike that certainly shaped our thinking and our ambition for what these events should be. This year, we've been excited to see Kinesis release the new Tripster AT, which puts top quality gravel riding in the reach a lot more people. Which is exactly what we want to do with the events. The Kinesis Gravelcross Series is open to anyone on any kind of bike that's up to the job, but the modern gravel bike is very much the all rounder at the centre of this world, and Kinesis are at the leading edge of the development of those bikes."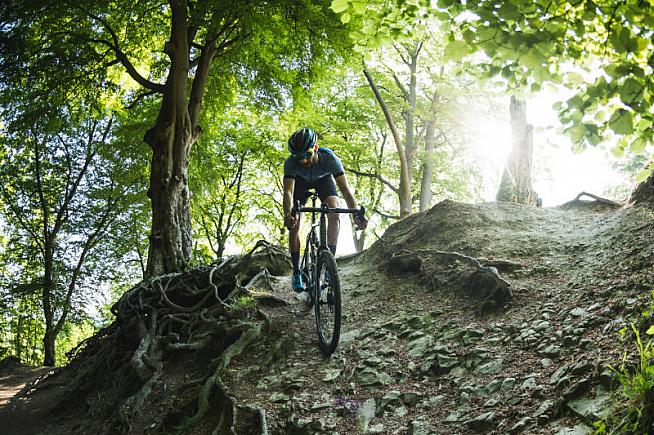 Rory Hitchens is the marketing manager at Upgrade Bikes, the home of Kinesis UK. He says: "I have personally ridden and really enjoyed a number of CX Sportive's events and the timing is perfect for us to support the growing excitement about riding dropped bars over mixed terrain.
"We think UK tracks, byways and bridleways are best ridden with wider 40mm tyres and the new Tripster AT is the ideal machine to offer all-round speed and comfort on these events so it's a great natural fit for us to get involved and we are excited to be working on the new Gravelcross series to bring a new style of cycling to more people this coming year."
There are seven events in the Kinesis UK Gravelcross Series, with the next being the Kinesis Gold Rush in Salisbury on October 15th. Three routes are on offer featuring a rich mix of tarmac and dirt/gravel roads, plus some serious hills, a little bit of singletrack and the iconic cobbled climb of Shaftesbury's Gold Hill.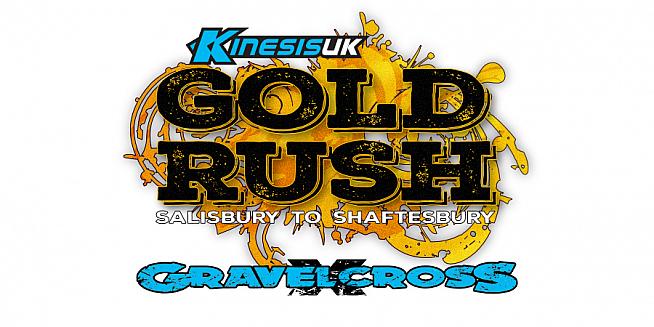 The series next visits the South Downs in November for the Kinesis CrossBones ride, and continues through to the spring with mixed terrain sportives in accessible locations across the south, each offering three distance choices, fully marked routes, rider support and timing, event catering and a great atmosphere!
You don't need a CX or gravel bike either - riders are welcome to use any bike they like, with the organisers providing a handy reference guide for each event indicating the suitability of different bike types to the terrain. Good news if you haven't yet succumbed to the wave of new adventure bikes being launched recently... "But," the organisers warn, "there's a good chance you'll be thinking of getting one once you get a taste for this way of riding!"
To find out more about the Kinesis Gravelcross Series and sign up, visit www.cxsportive.com.
To discover the Kinesis UK range of bikes for road, off road and everything in between, check out www.kinesisbikes.co.uk.
0 Comments