Entries for the 2018 edition of the Mallorca 312 Giant-Taiwan sportive open at 12:00 noon today.
2018 will see the 9th edition of Mallorca 312, a spectacular loop of the Balearic island of Mallorca. One of the world's longest sportives, Mallorca 312 packs a real early season challenge with a choice of three distances topping out at the headline 312km route.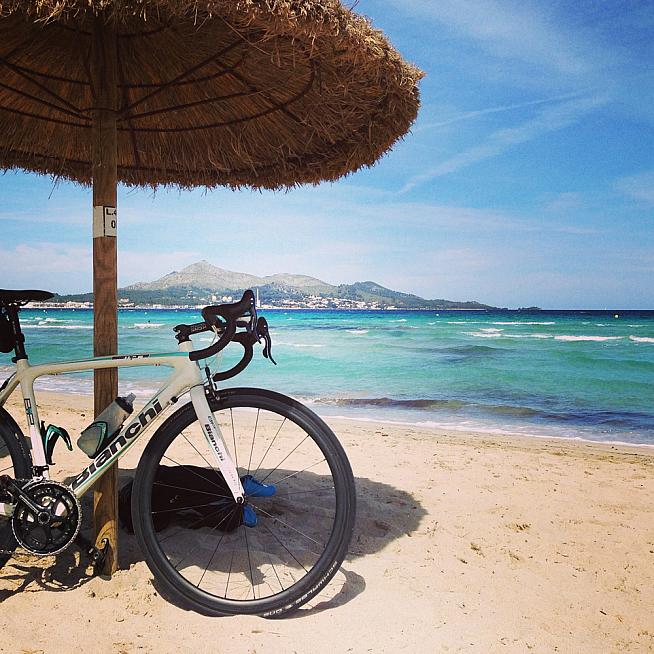 The event will take place on 28 April 2018 and all three routes of 167, 225 and 312 kilometres are completely closed to traffic. Entries are limited to 8,000 participants, and don't hang around if you want to take part - this year's ride sold out in just 30 days and more than 1,500 people were on the waiting list.
Riders will start in groups, with those on the 225 and 312 kilometres routes starting at 7:00 am and riders being able to change their minds and switch to a shorter (225km) / longer (312km) distance mid-way depending on how they feel on the race day. Participants of the 167km distance, however, will start at 8:45 am with no opportunity to change the distance. (And no, you officially can't switch from the 225km or 312km distances to the 167km route either!)
In the days leading up to the cyclosportive, the third edition of the Expo Mallorca 312 will be held, which this year is expected to receive about 25,000 visitors.
We rode the 2016 edition of the Mallorca 312 and had an absolute blast - check out our report here: Mallorca 312: If you only ride one 193-mile sportive next year...
Registration opens today, 3 October at www.mallorca312.com. The first 1,000 riders to register get a discounted price of €70. Don't miss out!
0 Comments