Entries for the 2017 edition of La Marmotte will open on Monday 7 November 2016. The Marmotte Alpes takes place on Sunday 2 July in Bourg d'Oisans.
The Marmotte Alpes is one of Europe's toughest and most popular cyclosportives, with all 7,500 places selling out in a matter of hours each year.
Entries will open on 7 November for cyclists looking to purchase a bundle including entry to La Marmotte and at least one other sportive in the Grand Trophée sportive series, of which La Marmotte is a part. Entries for those wishing to ride just the Marmotte will open a week later, on 14 November.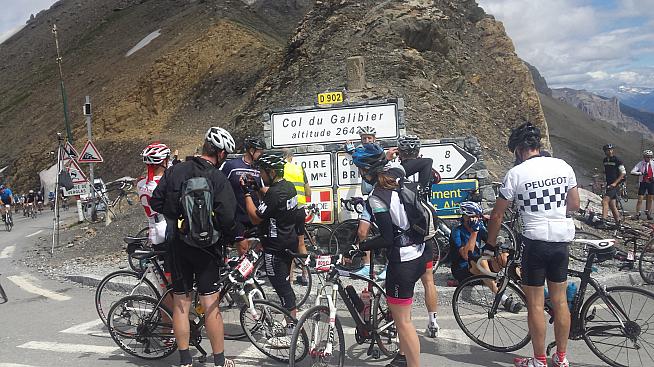 If you're tempted to get in early and sign up for a bundle, you have a range of options:
Marmotte Alpes + Marmotte Pyrénées
Marmotte Alpes + Marmotte Pyrénées + 3 Ballons
Trophée de l'Oisans
Grand Trophée
Grand Trophée + Marmotte Alpes
Grand Trophée + Marmotte Pyrénées
Grand Trophée + Marmotte Alpes + Marmotte Pyrénées
The Grand Trophée series includes 14 events across France - and one, the Marmotte Sestriere, in Italy. In total the series covers 1,900km and a dizzying 41,000 metres of climbing - that's nearly five times the height of Mount Everest.
We don't know of anyone who's completed the full set in a year, but if you're looking for a challenge you won't be disappointed: to take one example, the Tour de Mont Blanc, which covers 330km and 8,000m of climbing, has been described as "the world's toughest one-day bike race".
It almost makes the Marmotte look like a stroll in the hills...
For more information and to book your place, visit www.marmotte.sportcommunication.info
2 Comments