After the long weekend miles around the lanes, on café rides and on Zwift, there's a certain excitement ahead of your season's big rides, whatever the distance. Suffice to say, rolling down to the start and discovering there is something wrong with your bike which is going to make the ride miserable, or even cancel it altogether is not good.
We spoke to on-demand mobile mechanic app VONCRANK founder and mechanic Cariern Clement-Pascall for some quick and simple advice on what to check for ahead of the big day, ensuring all you have to worry about is keeping those pedals spinning to the finish line.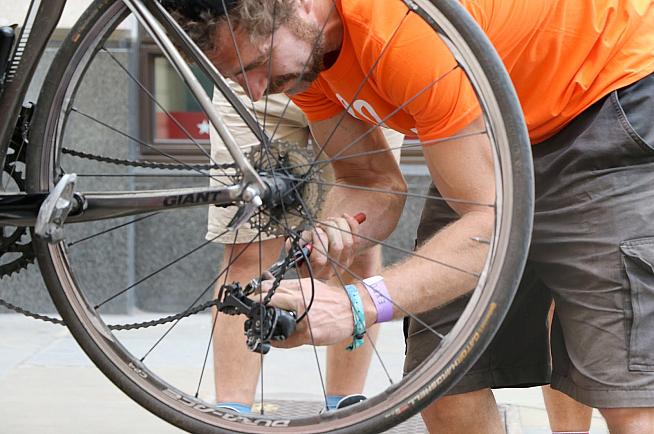 Freehub
Music to the ears of many, the sweet sound of a smooth freehub can be the soundtrack to those effortless descents which only those on two wheels can truly relish.
However, if this begins to border upon the noisy, then it might be time to check that there is no lingering debris or grit from the road which has infiltrated the hub itself. Simply clean and lubricate the hub, reducing the chances of accelerated wear and keeping things sounding sweet throughout your ride.
Tyres
It's well worth taking a minute or so before any ride to check your tyres for any shards of glass or small thorns embedded in the rubber. A quick once-over can avoid future punctures.
Remove any foreign materials with tweezers if necessary. Doing so will protect the life of your tyres and also reduce the chance of such fragments working themselves deeper, eventually puncturing the inner tube.
Top tip - a small drop of super glue in a resulting hole will close the vacant area; or, if in doubt, just stay safe with a new tyre.
Brake pads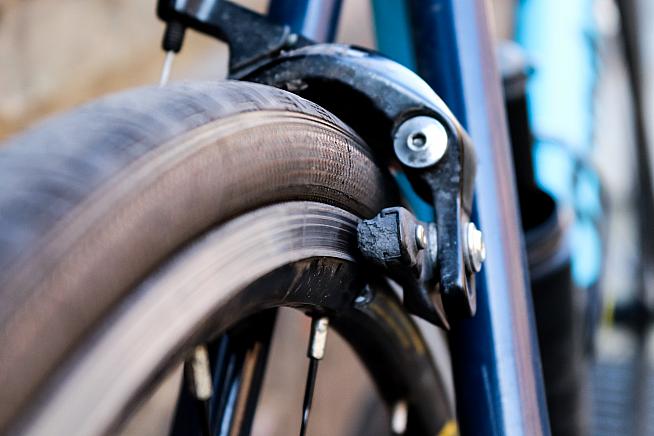 Another popular hiding place for sharp objects are the brake pads, where rims can become damaged and some truly horrendous squealing produced.
Having inspected the pads, check for even wear otherwise you could begin to experience inefficient braking. If you're approaching the wear line, get them changed - it's a relatively quick and straightforward DIY job.
Chain
Cleaning and lubricating your chain will help to extend its lifespan and help you get the optimum performance out your bicycle. Quick and inexpensive to maintain, looking after your chain can reduce the wearing of other components like your chainring and cassette, and save you money for the important things in a cyclist's life - like coffee and cake.
A quick wipe down after each ride is all it takes, followed by a top up of your preferred lubricant if required.
Headset
A headset tends to go ignored unless there is something wrong which, given its tendency to rattle, you can soon be made aware of. Miserable weather and dripping sweat can work their way into the unit, hindering performance and resulting in unwanted noise and all sorts of gripes.
If skilled to do so, disassemble the unit, clean, grease and put back together with the relevant torque demands required. Most modern headsets use sealed bearings, so if your headset is starting to feel notchy when you rotate the bars, it's quite straightforward to swap out the bearings for a new set.
Rattles
The little rattles which seem to haunt your rides can be frustrating to say the least, though are often sitting beneath your nose while you're looking elsewhere for a solution!
Bar ends, saddles, bottle cages, lights and a myriad of other accessories are all liable to produce such niggles. Be thorough when fitting such items, ensuring everything is tightly secured and unlikely to come loose; even if hammering over the cobblestones of Paris - Roubaix.
Damage
If you have been unfortunate enough to crash when training for your event, it is never worth risking the structural integrity of your bike: nobody wants to deal with a frame collapsing beneath them mid-ride.
For potential damage to carbon frames, it is best to seek the opinion of an expert, as a simple visual inspection is not always capable of indicating the condition of the frame. There are a growing number of firms specialising in the repair of carbon frames, so even if yours is damaged it needn't be a write-off.
Shifting
Dealing with ineffectual and clunky gear changes can ruin any ride, but it's not something you simply have to put up with. There is an entire raft of reasons as to why this might be happening to you, from slackened cables to a slightly misaligned derailleur. It might take some time to diagnose, but rarely is it an issue which requires much to resolve.
If you have the patience and motivation to add a new skill to your armoury, it's well worth checking out some of the many YouTube guides to derailleur adjustment. But if you'd rather just get it fixed by an expert so you can spend your precious time riding, that's fine too - VONCRANK have got your back.
Disc Brakes
When it comes to inconsistent braking while using disc brakes, it could be time to consider bleeding your brakes (if you're riding hydraulics) or even checking for rotor blade warpage.
However, disc brake issues can still prove difficult or complicated to resolve by yourself, especially if you're used to rim brakes - so find expert advice before proceeding with any DIY if possible.
VONCRANK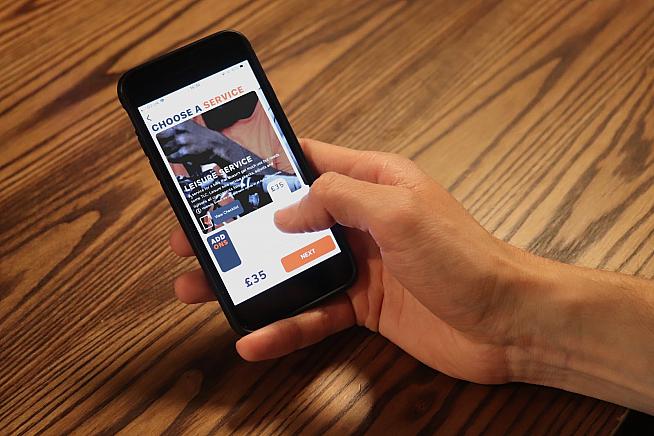 Learning how to maintain your bike can be a rewarding experience, but if all of the above sounds like a lot to take in at once, then a simple solution is to download the official VONCRANK app.
A member of the team of qualified mechanics will pay you a visit, wherever and whenever is best for you, skilled to offer anything from a quick tune-up to a totally new bike build.
Download the app today and receive a discount off your first booking - and ensure your bike is in tip-top condition for your next big sportive.
0 Comments