If you're going to proclaim your product "a jacket every rider should have" and charge 160 quid for it, you're either having a laugh or pretty confident it's the bees knees.
The indispensable product in question here is the Resistance jacket for women from Canadian company 7Mesh and it demands its place in your wardrobe with the bold claim that it is windproof, incredibly breathable, extremely water resistant and ultra light.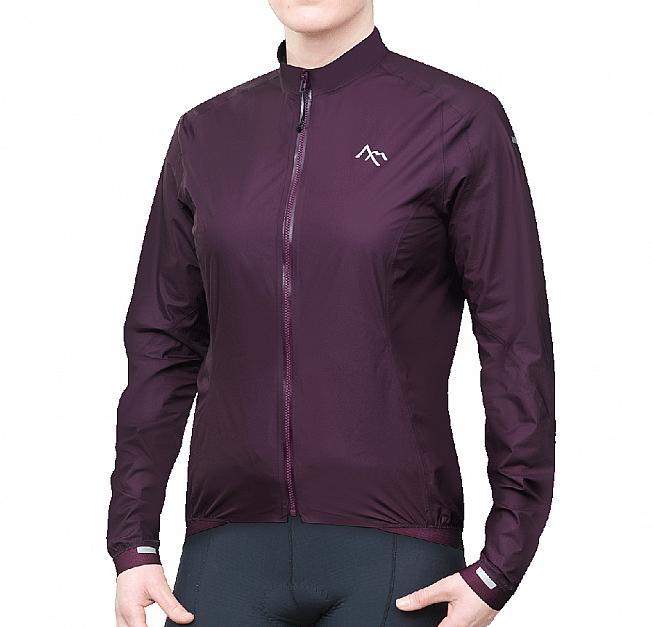 The jacket is made from Windstopper Active Shell and "based on an aggressive athletic fit," which sounds rather scary, but I found the fit comfortable and not as figure-hugging as suggested. The wrists and waistband are held in place with gripper elastic, stretchy enough to pull over your gloves at the wrist. And it certainly is light. The size small weighs 100g and folds down to fit comfortably in a jersey pocket. It only comes in one colour - royal purple (nicer than it sounds), so perfect for the indecisive amongst us too.
When you open the jacket up you can see evidence of the quality and attention to detail which helps to explain the price tag. The seams are all finished with seam tape to help keep the wind and rain out, there's a watertight zip and the collar is finished with a soft fabric and zip guard.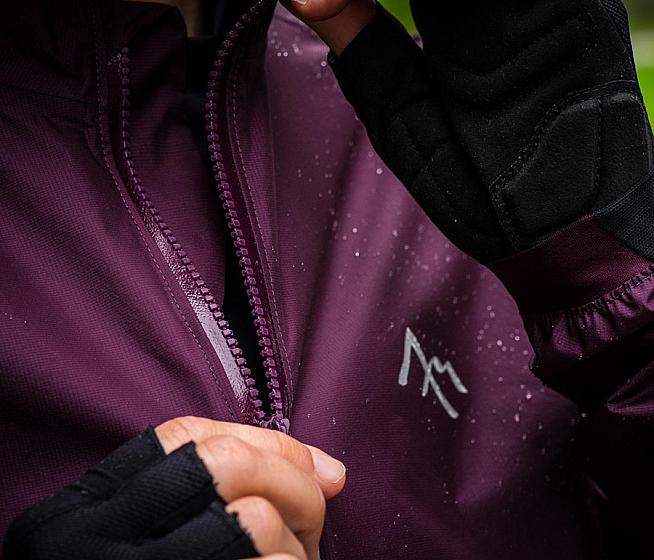 I'm curious about the use of mesh fabric at each cuff though: mesh does not strike me as the most windproof of materials. But it turns out that this, along with the two vents at the back of the jacket, is what makes it breathable, allowing some air to flow in at the wrists and out at the back.
There's a single zipped pocket (which the jacket apparently folds neatly into, although I failed to make this happen). Subtle reflective 7Mesh logos adorn the front and back and there's also reflective detail on the cuffs. I'm not convinced the cuff reflectors add anything. Once on the bike, with hands on the hoods or the drops, the reflectors face upwards (useful if you want to be visible to low flying aircraft or a pigeon with a head torch?). But overall, the jacket seems extremely well designed.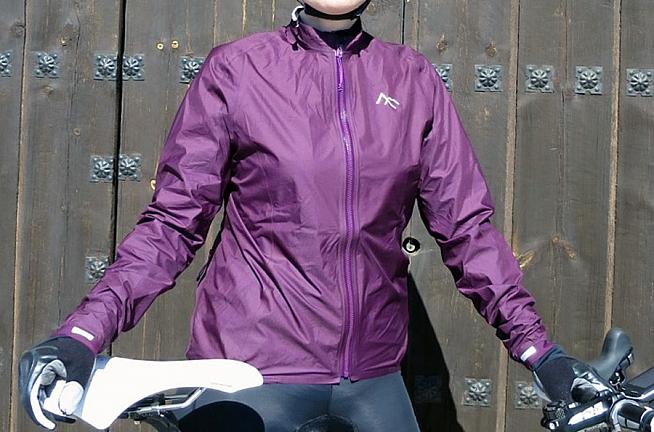 So is it any good?
To answer this question I took it on a little holiday to the Alpujarra region, on the southern slopes of Spain's Sierra Nevada mountains. This place is roadie heaven. The tarmac is smooth, the hairpins are plentiful and the climbs last all morning. Oh and they give you a complimentary ham toastie wherever you stop for a drink. Ok, so this isn't vegetarian roadie heaven, but my husband got to eat for two all week and was grinning from ear to ear.
In early March it was, by turn, sunny and fiendishly windy with temperatures ranging from 10-22c. Perfect for giving the Resistance jacket a good run for its money.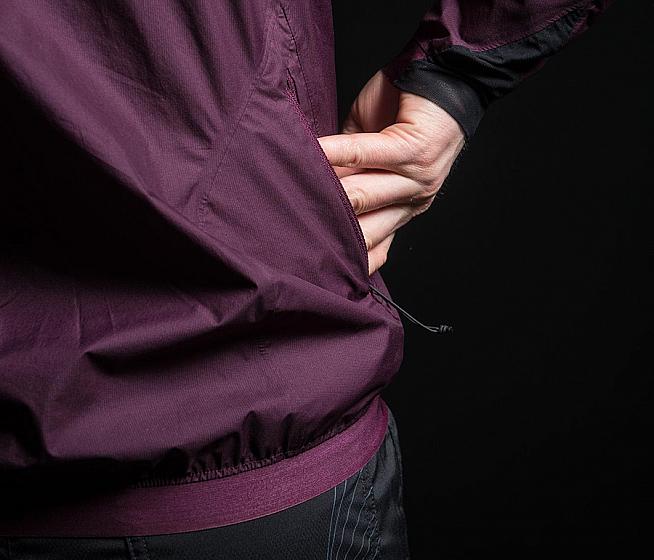 On some long and windy descents the jacket certainly kept the elements out. I wasn't cold, but it did feel (and sound) a bit 'flappy' under the arms and across the chest - I actually looked down at one point to check I'd pulled the zip up (I had). These were some of the windiest conditions I've ridden in though.
On a cooler day we took a ride to the coast. This involved climbing at a fairly gentle and constant gradient for most of the morning and I kept the jacket on the whole time, without overheating. It's pretty unusual for me to spend a couple of hours climbing, on a day that isn't particularly cold, without stopping to make wardrobe adjustments. 7Mesh really seem to have got the balance right between windproof and breathability with this jacket.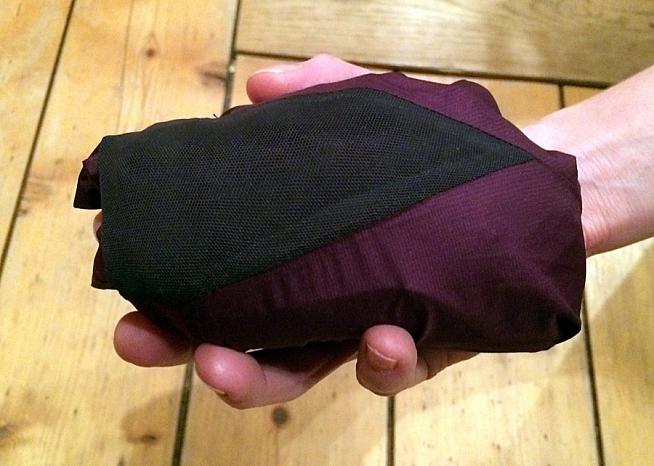 Having failed to check out the water-resistant qualities, I was naturally delighted when I got home to find my first post-holiday commute to work was damper than a haddock's armpit. "Hurrah!" I exclaimed as I skipped out of the door into the finest drizzle the north east could offer up, with only the minimal Resistance jacket to protect me. 15 rainy minutes later however, I arrived at the office completely dry. The water just beaded on the surface.
I think this is when I was really won over by this jacket. It may be one of the more expensive windproofs on the market for women, but knowing that it will neither make you sweat like a pig in a duffle coat nor dissolve in the first rain shower means you're actually getting a very versatile jacket, which starts to look like a sage investment.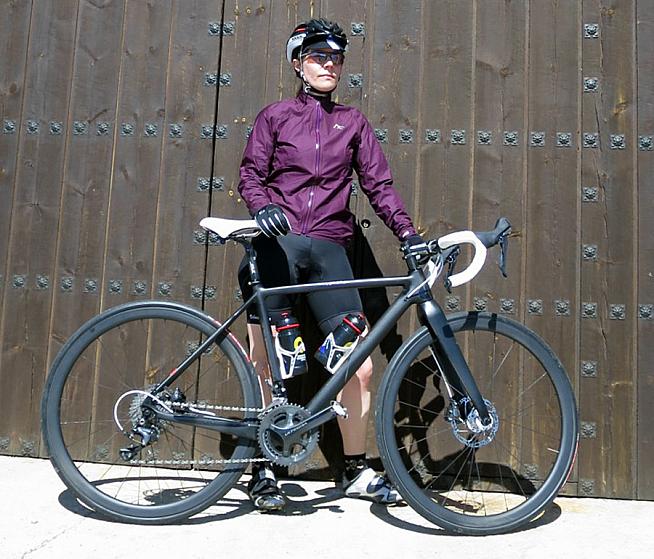 So there you have it. It weighs less than a small banana (yes I did weigh my jacket and then weigh a small banana), it keeps the wind out, you can climb in it for hours and it isn't even phased by a bit of northern rain. In future, if I'm heading out on a long ride, where all of the elements could come into play, I'm taking this jacket.
And as it's not going to weigh me down, I might take a small banana too.
Women's Resistance Jacket, £160 from www.7meshinc.com
1 Comments