Our favourite 24-hour cycling funfest, Revolve24 is returning to Brands Hatch motor racing circuit in September.
The 2017 edition will take place over the weekend of 16-17 September 2017, and the organisers have announced some exciting additions to the programme - especially for fans of time trials and cyclocross.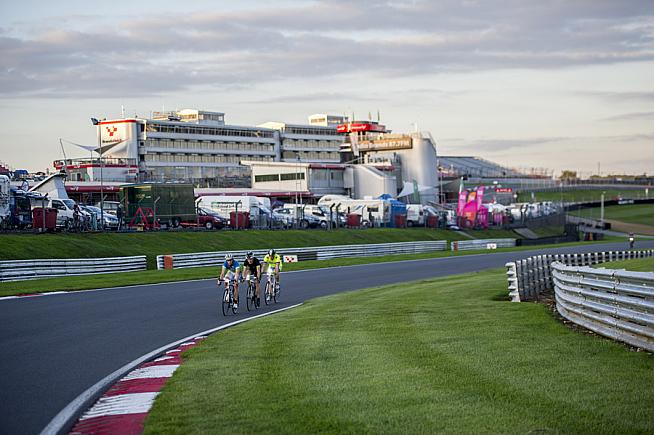 Revolve24, which last year hosted 635 riders, offers the unique experience of riding on the famous Brands Hatch motor circuit's smooth asphalt set in scenic Kent countryside. Tough climbs accompany exhilarating descents, while the pit garages offer warmth, electricity and camaraderie through the long night. Each 3.8km (2.4 miles) lap of GP circuit includes 64m (210 feet) of climbing.
Sportive.com entered a race team last year, finishing with a glorious podium position in the mixed eights category (despite having only seven riders). You can read our report here.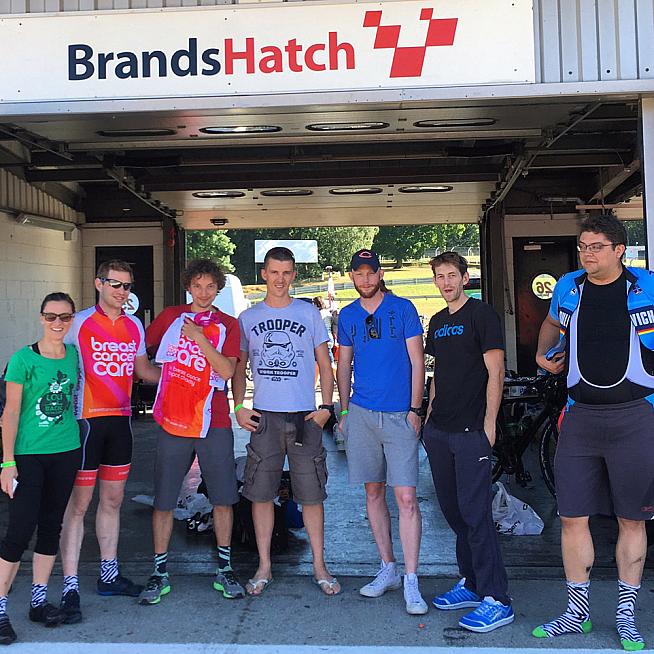 More importantly though, it was a highlight of the cycling year for all who took part - and this year's edition looks set to be even better with the addition of some brand new events.
New for 2017 on the track are the 4-Up and 2-Up Time Trials, plus the Men's and Women's Crits. Off-road excitement includes the addition of a new Gravel-X Sportive called the "BRANDS STORMER". The 33 mile (52km) multi-surface ride takes place inside the Brands Hatch arena as well as in the beautiful countryside and forests surrounding the venue. The organisers say the route is designed to "capture all that the fast-growing gravel cycling phenomena demands."
For the lap-grinding purists, established events such as the 24 hour, 12 hour and 6 hour challenges are once again attracting high numbers of riders.
Revolve24 co-founder Huw Bunn said: "Brands Hatch offers a tough challenge, safety, support and scenery, lending itself perfectly to closed-circuit endurance and time trial cycling events.
"Our riders keep coming back for more, year after year, for the cycling, the prestige of riding 24 hours and the charities they support.
"Most of all we try and provide a friendly, relaxed experience for whoever you are and whatever your reason for taking part.
"This year, we are returning to the origins of the circuit (Brands Hatch was originally a grassy cycling circuit) by creating a spectacular Gravel-X circuit around the racing arena which will be used for a variety of events including our "BRANDS STORMER" Gravel-X Sportive."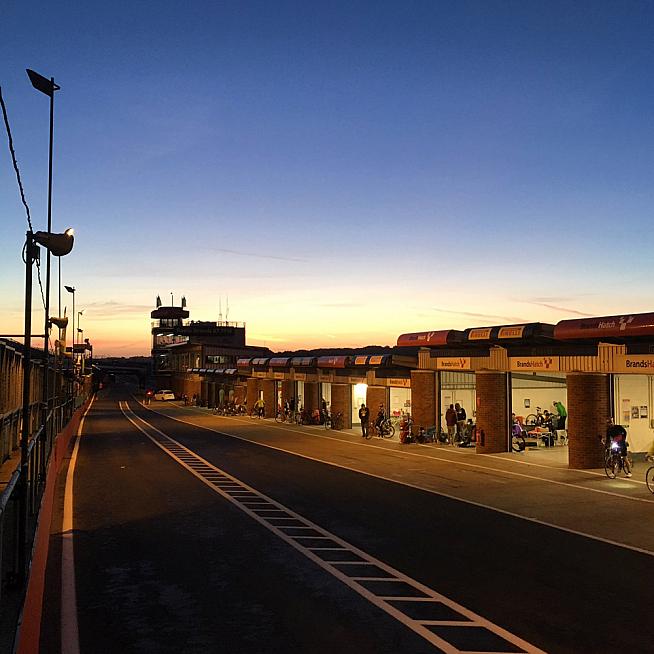 Previous solo winners are returning this year to beat their personal bests; 2015 solo winner Julian Rider rode 684km (425 miles), climbing the equivalent of Everest AND Kilimanjaro during his solo effort. 2016 solo female winner Gina Cleere is returning to qualify for the Race Across America while beating her PB of 497km (308 miles).
Other notable soloists taking part include two-time cancer survivor James Golding, and Dean Stott, who will challenge the Pan-American solo record of 117 days in 2018 and raise £1mn for the mental health charity Heads Together, www.headstogether.org.uk.
Last year six-time Olympic champion Jason Kenny earned his place as King of the Mountain; climbing the 9% gradient Hailwoods Hill that bends into the famous Druids Corner in just 10.1 seconds.
Jason Kenny said: "I really enjoyed the event. Revolve24 was a definite challenge - both off the track, while trying to look after yourself throughout the weekend, as well as getting stuck in on the track. It has a great atmosphere here and it was good fun."
There's no word yet on whether Jason will be back, but we can reveal that Team Sportive.com is getting the band back together for another crack at the track!
Revolve24: How to take part
Want to join us at Brands Hatch this September? We can't recommend it highly enough. Entry is straightforward, and don't worry if you're on your own: Revolve24 offers a team-matching service to put individuals and smaller groups together into bigger squads.
Camping and campervan space is available for riders and spectators the whole weekend, and the free Revolve24 App (iOS/Android) will provide team captains and spectators with real-time tracking of riders.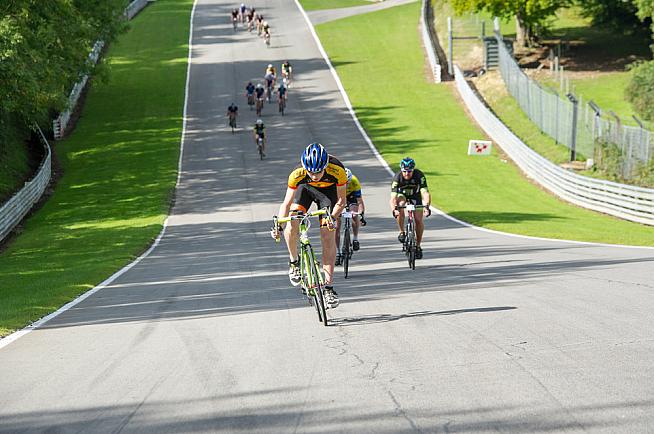 Alongside the main events there are a host of other competitions to keep things lively: King and Queen of the Mountains, fastest lap, sprints and rider categories to name just a few.
Entry fee includes track time, professional timing system with live race tracking, British Cycling Insurance, shared use of a pit garage, two nights' camping and parking, 24hr access to tea, coffee, water and snacks, access to shower facilities, WiFi and charging points for lights and devices.
Revolve24 encourages charity rides and has linked up with several charities to offer official places at £75 (24hr Challenge) £50 (12hr Challenge) and £25 (6hr Challenge). These charities are:
Cancer Research UK (www.CRUK.org), Stick n' Step (www.sticknstep.org), Blind Veterans (www.blindveterans.org.uk) and Operation Smile (www.operationsmile.org.uk).
For more info and to sign up, check out the event website at www.revolve24.com.
0 Comments