The Passion - the singular desire that drives you, blindly, to idolise your particular muse, be it a style, a pastime or a career. You get to define what your passion is, and only you can understand it fully.
To many, cycling is a passion and few would disagree that some of the most passionate followers of cycling are the Tifosi, the Italian cycling fans who break out the pink in the first of the year's Grand Tours, il Giro.
It would, therefore, come as no surprise that some of the most aesthetically pleasing items of cycling paraphernalia originate from Italy. Iconic brands like Colnago, Bianchi, Castelli, and Pinarello ooze 'The Passion' and personify the boot-shaped nation from heel to top buckle.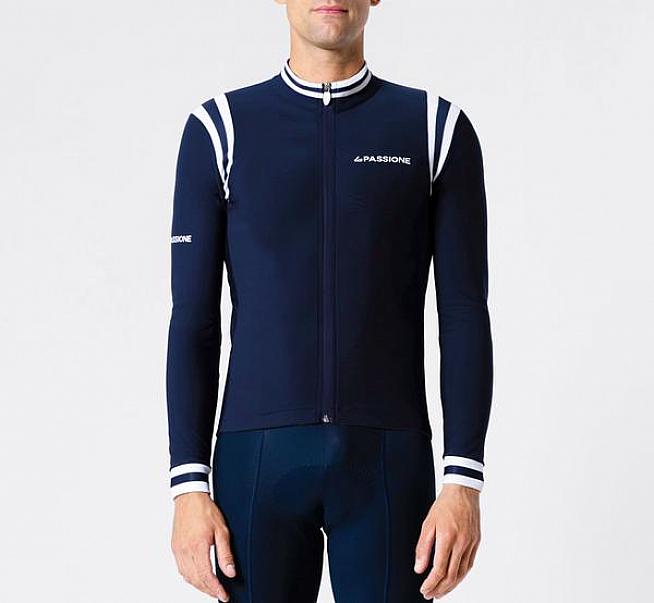 A company calling itself La Passione may be accused of trying to write cheques that their products cannot cash, but judging by the style and quality of their rather sombrely named Winter Jersey, such fears are unfounded.
My immediate impression of the jersey is of a premium product that even at £90 seems underpriced. The feel and cut are truly exquisite and the timeless styling is a reminder that fluoro doesn't always mean 'classy'. I tested the 'Passione Blue' version, but no fewer than 22 different colours and designs are available to tempt your trigger finger.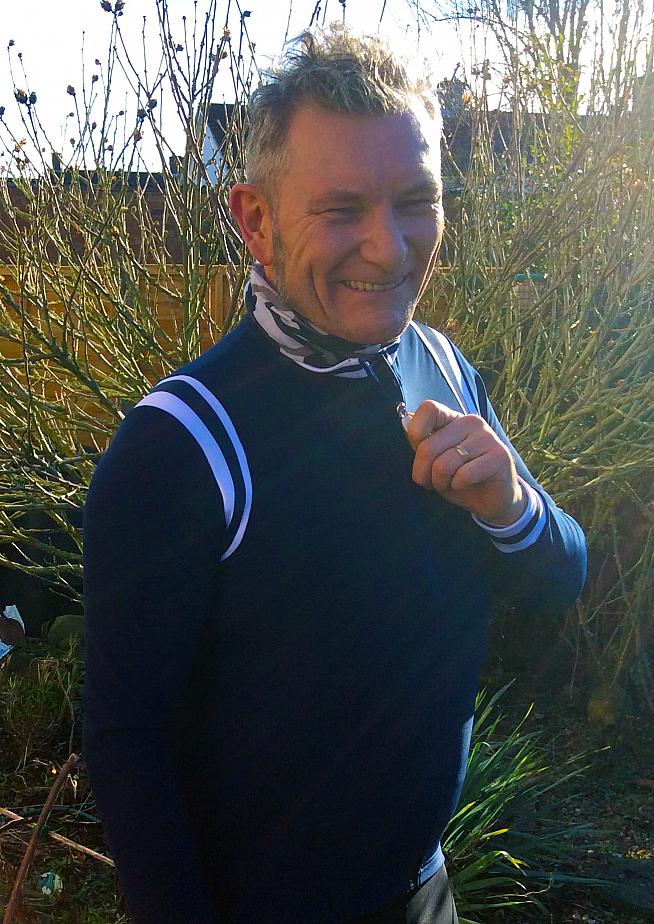 The fit of the XXL on my corpulent frame was just brilliant, with enough stretch to be comfortable and enough support to smooth my bulges. As you'd hope with a winter jersey, the full length zip is easy to grasp with numb or heavily gloved hands and the rear pockets are generously sized without being loose or baggy, thanks to the marvellously stretchy material. In addition to the open pockets, there's another zipped one, centrally placed for valuables.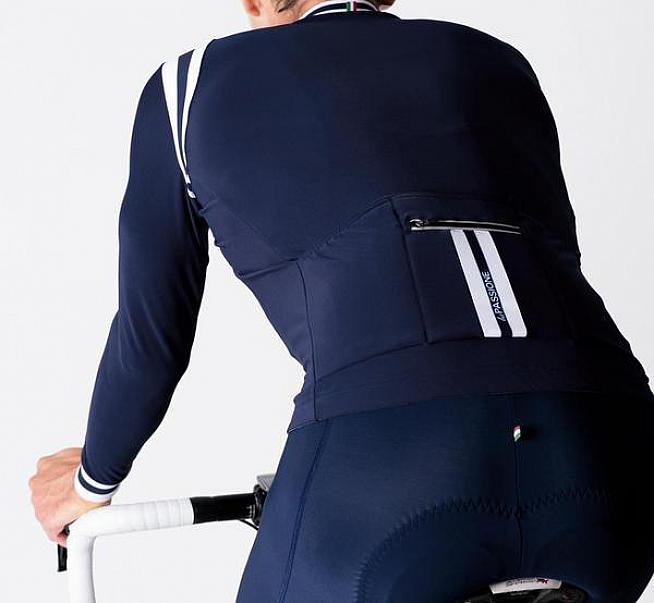 Out on the road, the rear is kept nicely in place and there's not a hint of the jersey riding up or being slid round by loaded pockets. The silky outer shrugs off light rain and the closeness of the fit aids your ride, helping you cut through the air - although I suspect the aerodynamic effect on me is somewhat limited by the surface area I present to the oncoming wind.
The roubaix lining is snug but it's not a deep winter jersey; I found that at temperatures approaching my street cred (i.e. zero) the addition of a windproof gilet and a merino base was needed for more comfort. La Passione offer windproof or winter jacket options should you be mad enough to go out in such conditions, but on a murky ride at single-figure Celsius the jersey was a dream, the brushed lining keeping just enough of your hard work 'on board' should you cool down at a cake stop or a prolonged three-way-signal traffic jam.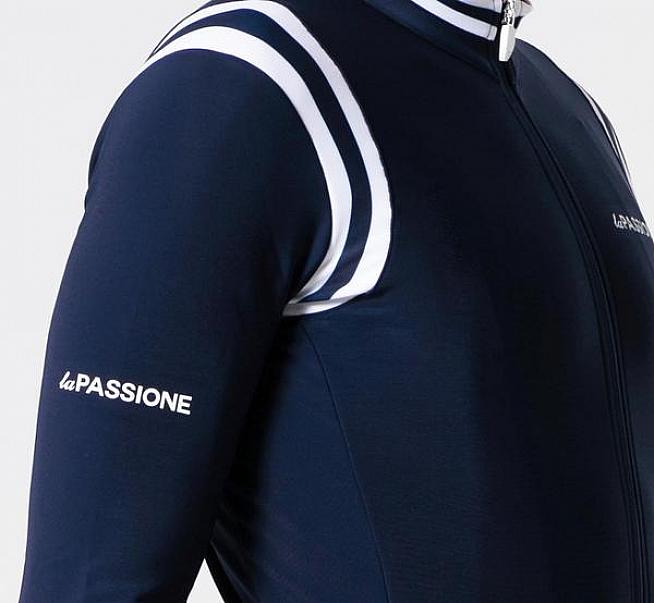 A final flourish is the 3M Scotchlite reflective tape on the rear, which helps boost visibility in typically gloomy winter conditions.
La Passione state on their website that they're leaving out the retailer and instead selling direct - sharing their obvious passion and passing on the savings to their customers. Their quality certainly does match this passion, especially when many of their already competitively priced jerseys, shorts and accessories are currently at sale prices.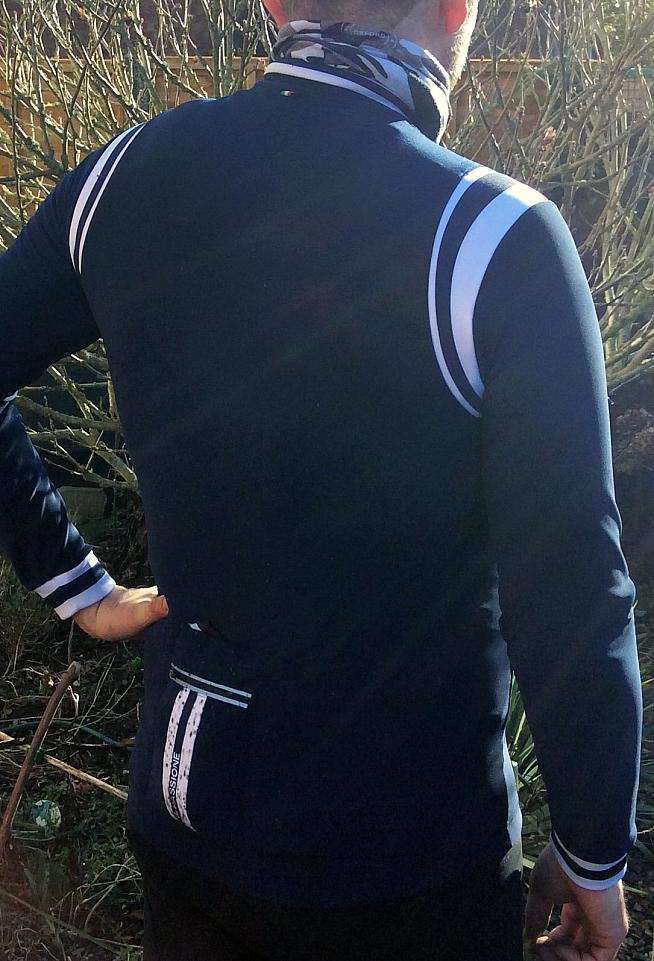 Should that not be enough, La Passione state that they strive to pay particular attention to environmental sustainability. Their garments are made in Italy, and La Passione say they ensure materials are sourced and produced ethically, and that they screen their suppliers to guarantee fair, sweatshop-free manufacturing.
In 1981 I went to see the Cure at my local college and the band supporting them were The Passions; they sang 'I'm In Love A With A German Film Star'. The Winter Jersey prompts the fade out from that song when I put it on... "I'm in love, I'm in love..."
La Passione WInter Jersey in Passione Blue, £90 from lapassione.cc
0 Comments