I don't make a habit of doubling up on reviews. It has a way of giving you too little information about either item so you end up knowing less than before.
Multiple bike reviews are the worst, especially for the reviewer, as I challenge anyone to tell the difference between how the fork on a Cannondale performs, compared to a Norco. It's all about the overall impression a product makes that decides it for me, and I like to get comfortable with something before waxing lyrical about its hi-modulus content, thank you very much. That said, I'm willing to make an exception for the Salice 005 sunglasses and Levante helmet I've been sat under and behind for the last few weeks.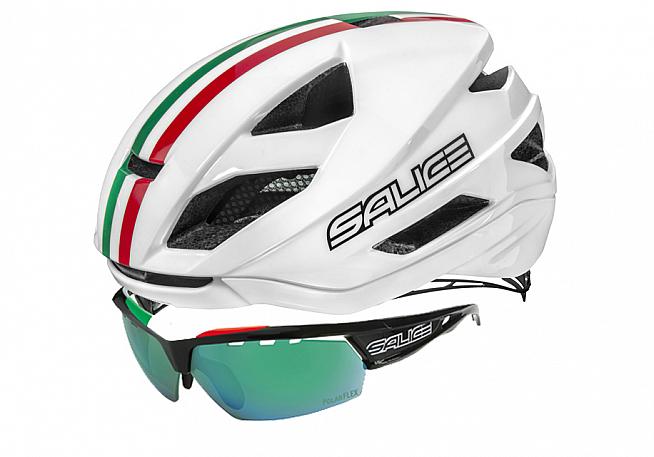 Darren Kenny of Estrella Bikes finally bullied me into getting some glasses, as the ones I'd been using recently make me look like a Minion after an all-nighter. However, because I need a prescription to ride (an optical one, I hasten to add), getting off-the-shelf eyewear was pointless and truly functional riding glasses were prohibitively expensive.
I had seen that some brands allow you to place your bottle ends behind their existing fascia, but they looked a) a little stupid and b) a lot like double glazing on a porthole. Granted, Salice are not the only company that offer frames that you can have glazed, but they sell a kit for their 005 range of glasses that allows you to send off removable inserts to an accommodating optician to be fitted with your prescription lenses.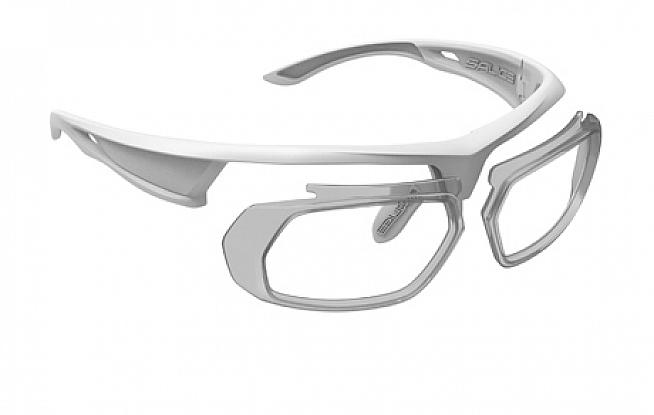 There are dozens of compatible designs available in Salice's 005 range, so you're sure to find something to suit. The optical inserts kit costs £24.95, and the inserts can also be changed in line with the deterioration of my eyesight, provided the weight of the extra plexiglass doesn't end up pulling my face to the ground.
I needn't have worried about the weight of the 005 frame, which is lightweight, flexible and far more stylish than it deserves to be when paired with a face like a bag of spanners. I really should've gone to Specsavers, but seeing as they claimed it was impossible to fit correctives in the inserts, I wandered into Pizza Express and asked them if they could. They kindly pointed me in the direction of Vision Express, who could do my glasses, albeit only single vision but photochromatic (but were pretty poor when it came to a stuffed crust and a bottomless diet Coke).
Salice 005 Sunglasses, £74.95 at www.salice.co.uk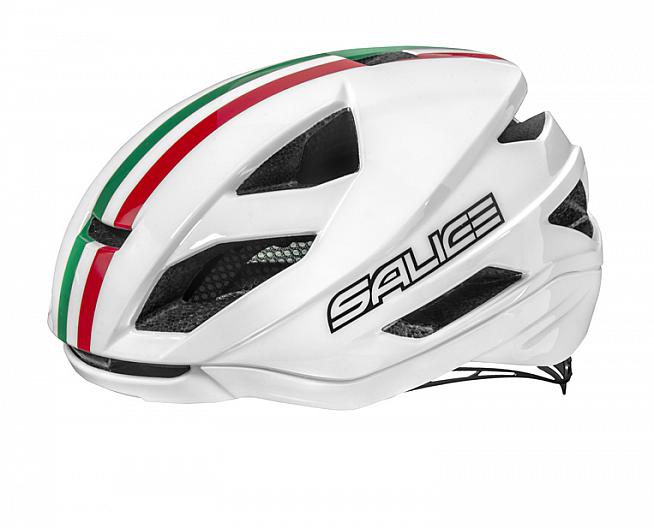 I couldn't wait to try my specs out with my newly acquired Levante, Salice's new aero helmet. Now I'm about as aero as a combine harvester, but I'm happy to exploit any trick to make my cycling more pleasant. I've been rocking a Ghibli for most of the year, and in many ways the Levante is identical.
The fit and quality of the materials is second to none. Despite there being 'more' helmet, the Levante actually feels lighter with a claimed weight of 270g for the larger 56-62cm size.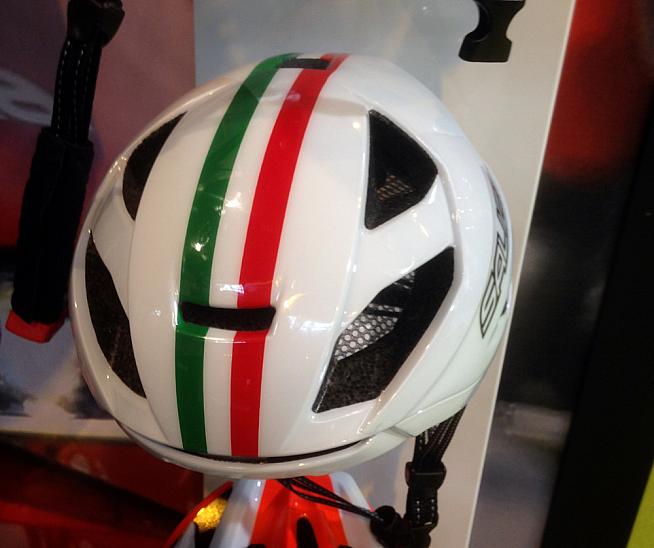 The Levante's aero credentials are reflected in the inclusion of just four main vents on the front. For me at this time of year, that means I have to wear less on my head to avoid brain freeze.
I'm also a big fan of the 'all-over' look - more Sontaran than Silurian, in Dr Who parlance - and it means airborne nasties have less chance of nourishing my scalp. Speaking of which, the Levante features a removeable mesh bug liner and chin strap should you want to give your kit the occasional wash.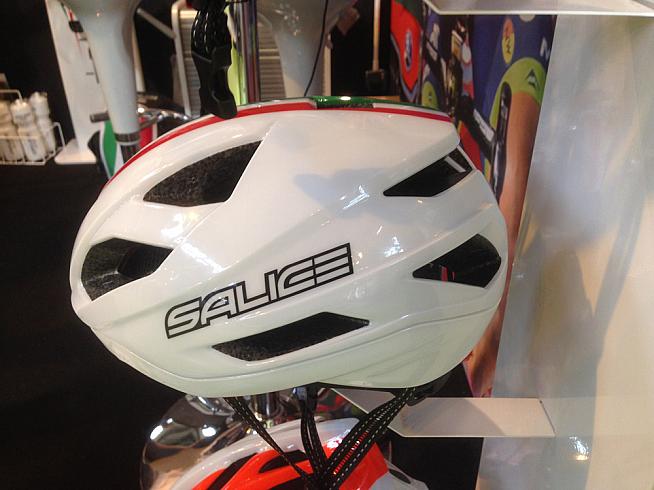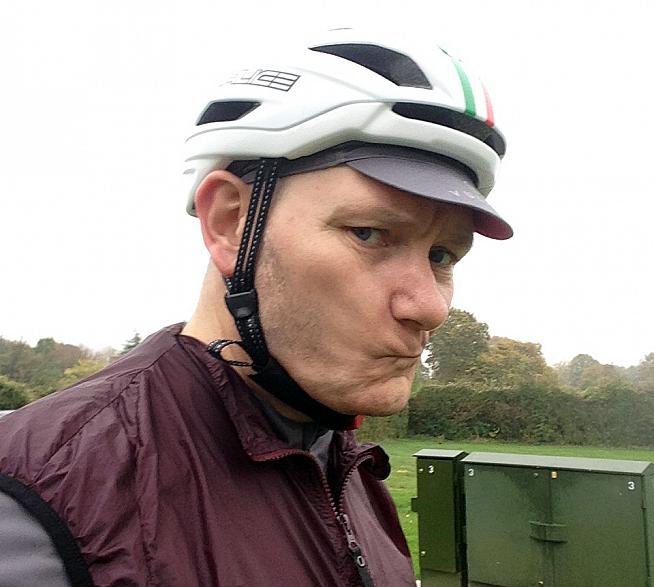 Like the Ghibli, there is also a useful LED light built into the adjustment dial at the rear. There's even an ICE label where you can write your emergency details, just in case a pub stop takes an unexpected turn for the epic.
The quality and fit of the Levante was no surprise, considering I've been wearing a Ghibli for most of the year, but the 005s have been a vast improvement on my previous riding eyewear. I especially like the extra clear sections at the edge of the inserts that give me a few extra degrees of peripheral vision, while also directing wind (and debris) around the edge of my eyes.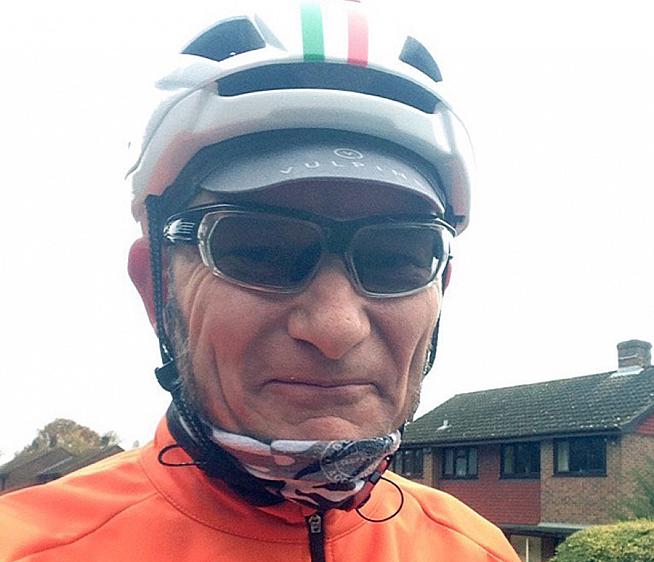 Even if coordinating your eyewear with your helmet is not one of your New Year's resolutions, it's nice to know that you have that option - and with no sacrifice in quality.
Thanks Salice.
Salice Levante helmet, £114.95 at www.salice.co.uk
0 Comments