Pre-registration for the 2015 Maratona dles Dolomites are now open via the event website. The Maratona will take place on 5 July 2015, and prospective riders have until midnight on 5 November to sign up for entry into the ballot. Successful applicants will be informed in late November, after which you can confirm your entry online from 1 December.
The Maratona dles Dolomites rankes among Europe's toughest and most iconic sportives, having been run every year since 1987. The 138 km course takes in eight Dolomites passes with an altitude gain of 4230m. That's almost twice the elevation of this year's Etape du Tour, so a challenging day is guaranteed. Three courses are available: Maratona Course (138 km), Middle Course (106 km) and Sellaronda Course (55 km).
Unlike most sportives (certainly in the UK) the Maratona *is* a race, with prizes awarded to the fastest finishers - both individuals and teams - at a ceremony after the ride. If you're looking for a target, last year's winner in the men's event was Stefano Cecchini in 4h 44', while the top placed woman was Astrid Schartmuller in 5h 24'.
The Maratona is run mostly on closed roads - a good thing, given the scale of the event. A total of 9000 places are available for 2015, with half going to Italian entrants and half to foreign applicants. Last year there were over 30,000 applicants to the ballot.
Entry to the Maratona costs 99 Euro, and there is an additional 2 Euro pre-entry fee. For more information and to pre-register, visit the Maraton website at: http://www.maratona.it/en/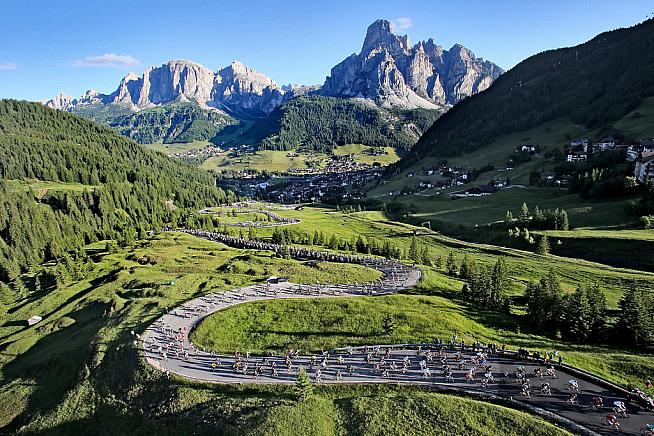 0 Comments