Entries open this evening for the Lapierre Granfondo Mont Ventoux - a sportive that finishes with a climb of the iconic "Giant of Provence", Mont Ventoux.

The next edition of this epic French cycling challenge will take place on Sunday 11 June 2023.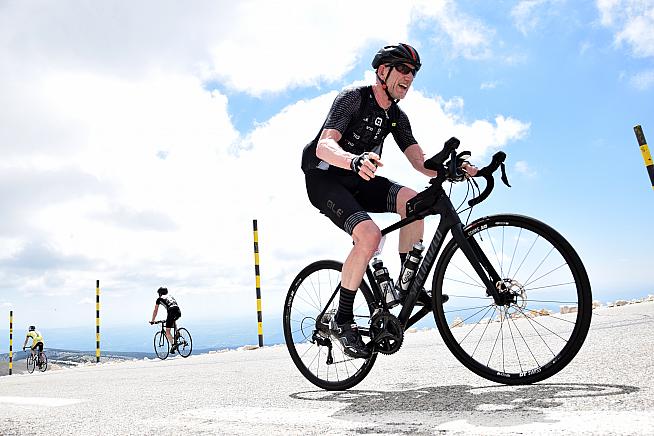 The sportive is based in Vaison la Romain, and two routes are offered. The shorter 80km route offers riders a chance to warm up with a few preliminary climbs including Col de la Madeleine and Col de la Gabelle, before tackling Mont Ventoux from the slightly gentler eastern approach via Sault.
The longer 138km option offers riders a longer preamble with plenty of climbing, before launching into the main event at the 100km mark taking the classic route from Bedoin.
As for Mont Ventoux, it's one of cycling's iconic climbs and needs little introduction. Ventoux has featured in the Tour de France 18 times, including an unprecedented double ascent on stage 11 of the 2021 Tour.
It's a mountain steeped in history, but for cycling fans is perhaps best known as the climb where British rider Tom Simpson collapsed and tragically died during the 1967 Tour. A roadside memorial marks the spot where Tom fell, and many cyclists tackling the 21km climb pause to pay their respects.
Entries for the Lapierre GF Mont Ventoux open at 7pm on Monday 5 September.
For more details and to enter, visit www.gfmontventoux.com.
Read more:
> Cingles de Ventoux: Going three rounds with the Giant of Provence >
0 Comments