1st April is here, and a few cycling brands have seized the moment to unleash some big news on their unsuspecting public.
Here's a few of our favourite April fools stories... one of them actually had us fooled for a minute too.
1. Ribble launch Endurance Mono SL unicycle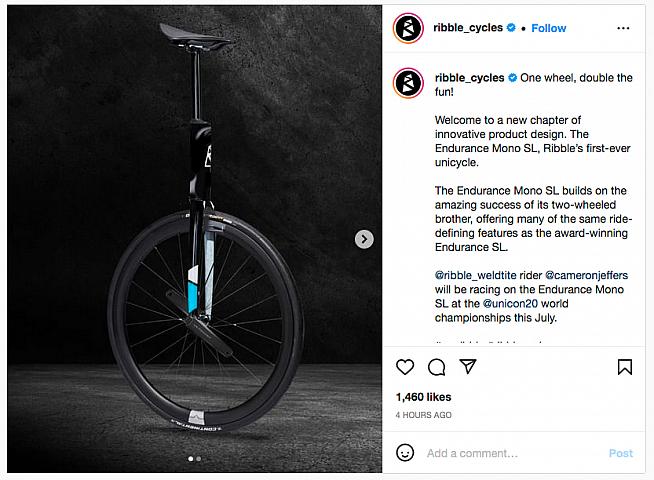 "One wheel, double the fun!" say Ribble as they unveil their latest creation: a carbon fibre unicycle.
Annoyingly it actually looks pretty good. Half the punctures, too.
2. Dirty Reiver gets tarmacked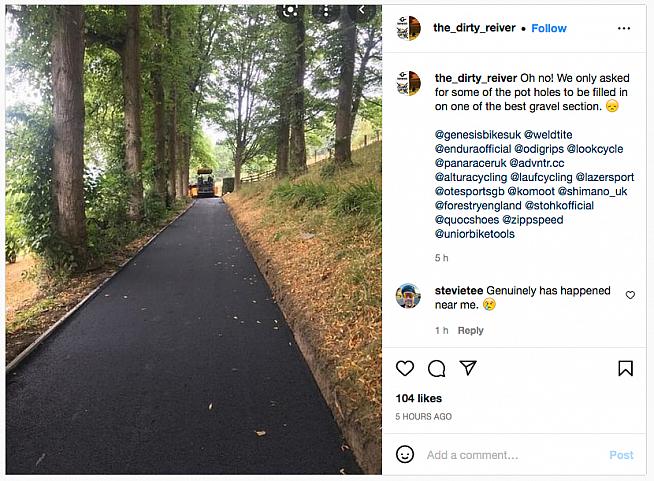 What's a gravel event to do when its best sections get a fresh coat of silky-smooth tarmac?
3. Galibier launches bar mounted flamethrower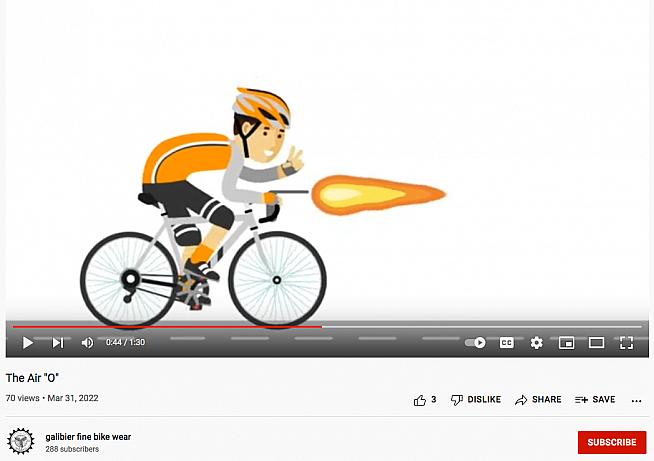 What if you could wear your summer kit all year round?
The lads at clothing brand Galibier have had a brainwave. Meet the Air O - "central heating for really fast bikes".
Just remember to pack a fire extinguisher.
4. Road.cc launch commemorative plate for veteran feature
We love road.cc but regular readers will notice the same handful of articles being recycled year on year with often just a cursory refresh.
Today they're announcing the retirement of their most popular article, something to do with L-shaped cranks.
Relive the memories with this commemorative platter.
5. Rim brakes banned on Stelvio descent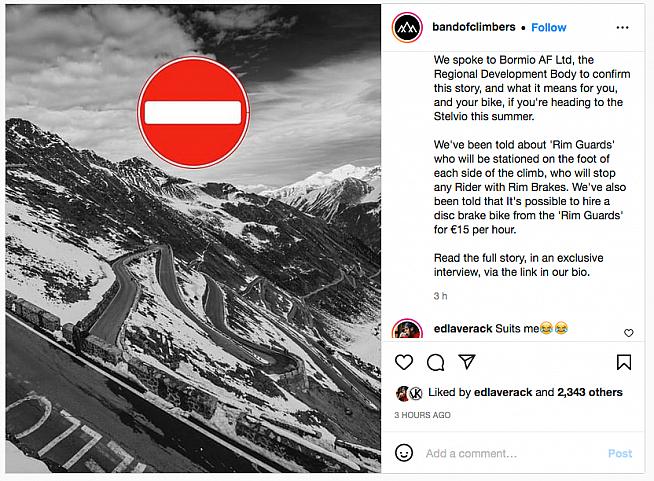 'Rim guards' will be employed stop any cyclist riding rim brakes on the legendary Stelvio Pass?
Great work from Band of Climbers, this has just enough hint of authenticity to keep us guessing.
0 Comments