Need to book your bike in for a service or repair, but don't know where to start?
Bikebook is a handy new online tool that allows cyclists to find the best local mechanic, wherever they are located in the UK.
The site also offers a Bikebook Portal for shops and mechanics. This allows mechanics to accept and manage bookings and communicate with customers via free or paid subscription.
The result is what founders claim is the easiest, fastest, and most transparent way to have your bike serviced, allowing for an instant comparison of services, reviews, and prices from local mechanics.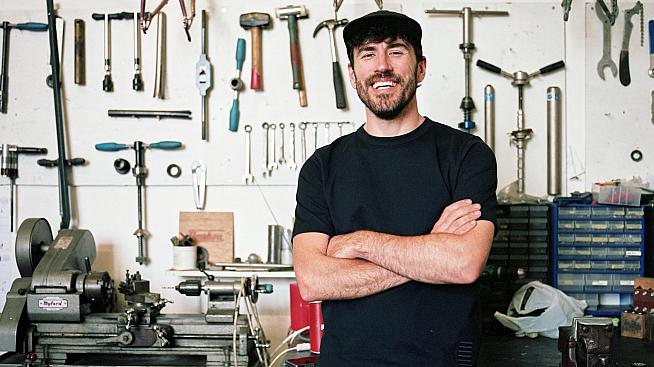 Bikebook was formed by two brothers and a best friend, with a goal to help cyclists find local, independent bicycle mechanics.
The idea came about after a cycling trip to West Yorkshire when one of the group ran into a mechanical issue with their bike. Lacking local knowledge, they went to a large chain.
"Unfortunately, this repair was unsatisfactory, so we had to try and find a local mechanic," say the founders. "This led to the realisation that there was a need for a platform that would efficiently pair a cyclist to a professional mechanic."
Jake, one of the cofounders, adds: "We aim to support local independent businesses whilst allowing cyclists transparency when choosing a service."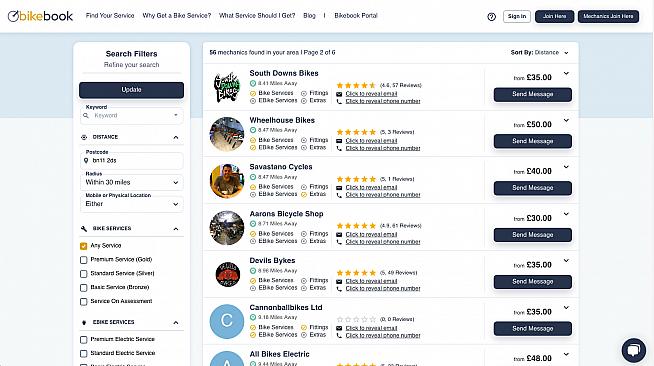 While Bikebook is a problem solved for cyclists, it also offers mechanics and bike shops a useful source of bookings.
Bikebook enables a mechanic to create an online profile, which in turn allows cyclists to easily access the services of a professional.
The site is searchable by postcode with users able to select the level of service required. Search results include easy-to-read reviews, based on the quality of the mechanic's work, rather than their online presence being limited by a marketing budget and advertisement costs.
In turn, the mechanic saves time and money in SEO and marketing costs. Bikebook portal also has an automated service tracker, which allows a customer to see live updates of progress and to instantly message their mechanic.
Underpinning the website is the founders' passion for cycling.
"From a young age, we have all loved cycling," says cofounder Ryan.
"Jake was an avid racer, and all of us are now regular, recreational cyclists. Creating a stronghold for the bicycle maintenance industry is exciting and rewarding for us all.
"Bikebook is more than just a business, it's the conduit that supports our passion."
Check out the website at www.bikebook.co.uk.
0 Comments