Entries are now open for Chase The Sun Ireland - a brand new ride for 2022 in the popular Chase The Run series.
Taking place on the weekend closest to the summer solstice, Chase The Sun sees cyclists roll out at sunrise on an epic coast to coast ride.
The aim is to finish before sunset - and with a route of over 200 miles and 3000m of climbing, that's no easy feat.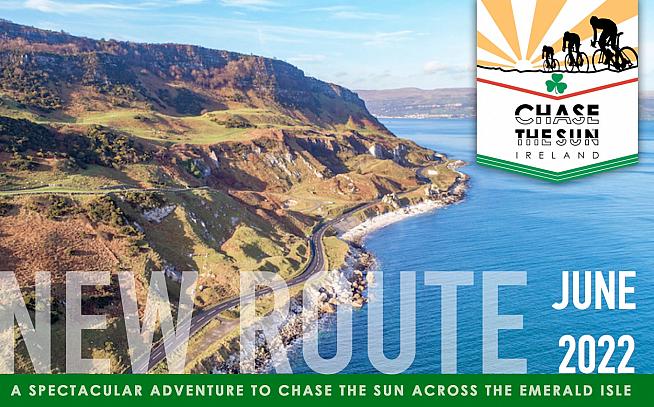 This year's Chase The Sun rides take place on Saturday 18 June 2022.
There are now four events in the series, with Chase The Sun Ireland joining established rides in the south of England, north of England/Scotland, and an Italian edition in Tuscany.
Starting on the east coast at Belfast's Titanic Quarter, entrants will face a spectacular 209-mile (336km) race across Ireland.
The goal is to reach the sandy beaches of Enniscrone on the Atlantic coast by sunset. Acting in your favour is the longer length of day in this northern region - Irish chasers will have an extra 40 minutes daylight compared with riders on the UK South edition.
But on the other hand, it's a longer route with more climbing too!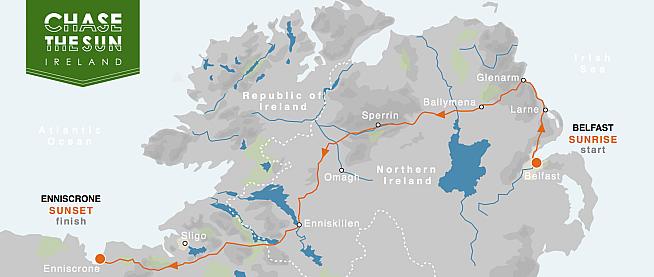 Entries to Chase The Sun start from £45 for registration only. This gets you a place on the start line, along with GPX files, route handbook, a ride schedule timing guide and discounts from event partners.
Upgraded entries are also available. For £115 (usually £135) the 'Best Value Rider' package includes an event jersey, baggage transfer and meals on the Friday and Saturday.
For riders looking to go all-out, entry+accommodation packages are also on offer starting from £279.
For more details and to book your place, visit www.chasethesun.org.
0 Comments