The Dirty Reiver is back to its usual April date for 2022, organisers have confirmed.
One of the UK's most popular gravel events, the Dirty Reiver will return to Kielder Forest on the weekend of 23-24 April 2022.
Entries open on 1 December 2021 at dirtyreiver.co.uk.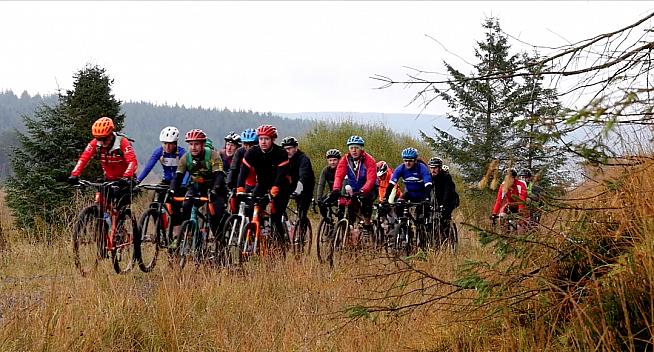 This year saw the Dirty Reiver take place in October - one of many sportives forced to reschedule amid andemic disruption.
2022 sees a return to the event's traditional date after the Easter holidays.
Taking place in Kielder forest park near the English-Scottish borders of Northumberland, the Reiver is inspired by the Gravel Grinder format originating in the American mid-west.
WIth on-site camping and a gravel expo, the Dirty Reiver attracts a packed field of gravel enthusiasts from across the UK and beyond.
Three routes will once again be on offer: the Dirty Reiver 200 (200km), Dirty One Thirty (130km) and the Dirty Sixty Fiver (65km).
E-bikes will also be allowed on the Sixty Fiver in the return of the Dirt-E-Reiver.
Entry for 2022 is priced £75 for the two longer distaces and £55 for the Sixty Fiver. Included in the entry fee is an event T shirt, sponsor goodies, feed stations, car parking for the weekend, and hot food and drink at the finish.
The Dirty Reiver is expected to sell out fast, so make a note in your diary for 1 December when entries open.
For more details and to enter, visit the event website at dirtyreiver.co.uk.
0 Comments