Dates have been confirmed for Struggle Moors and Struggle Dales 2022.
The deadly duo from Yorkshire-based Struggle Events have quickly earned a rep as two of the country's toughest sportives.
Next year's Struggle Dales will take place on Sunday 22 May 2022, while Struggle Moors is set for Sunday 3 July 2022.
Entries for both events will open at 12 noon on Friday 5 November. Pre-register now at ridethestruggle.com.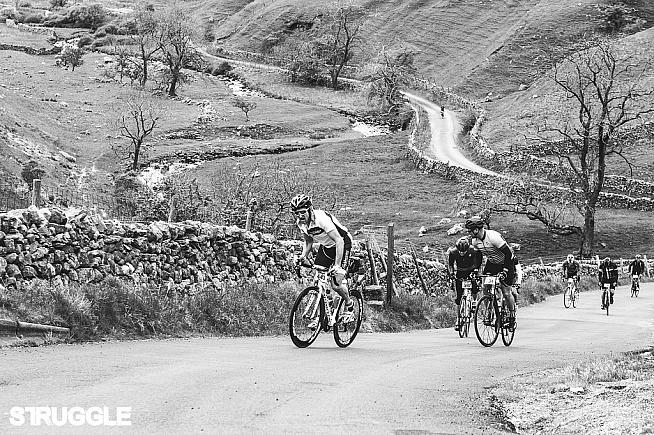 Struggle Dales is based in Harrogate, while Struggle Moors is set in the beautiful but brutal North York Moors National Park and includes bucket-list climbs such as Rosedale Chimney, Glaisdale Horror over a 112-mile (180km) course.
The event begins in the stunning setting of Ampleforth Abbey, North Yorkshire, with accommodation available at the start/finish line. Longer and arguably even tougher than the Dales, riders will tackle over 3100m of climbing over the course, with extreme gradients on many of the categorised climbs.
Mallorca training camp
Looking to prepare your legs for the Yorkshire hills? Struggle are hosting a training camp in Mallorca from 18-25 March 2022.
With 4 or 7 night options, enjoy some early season sunshine on some of the best cycling roads around in the company of the Struggle team.
Find out more and book with a Covid guarantee at ridethestruggle.com.
0 Comments