Josh Quigley, the Scottish round-the-world cyclist who set the fastest time for cycling the North Coast 500 route last September, is to attempt a Guinness World Records title for the greatest distance cycled in a week - unpaced.
The challenge will run from 26 April to 3 May, with Josh hoping to raise £10,000 in sponsorship for the charity Arthritis Action.
Josh's attempt comes just three months after being seriously injured and hospitalised while training, and after he was diagnosed with arthritis earlier this year at just 28 years old. Josh hopes the attempt will provide hope and inspiration to the 10 million people in the UK that are impacted by the condition.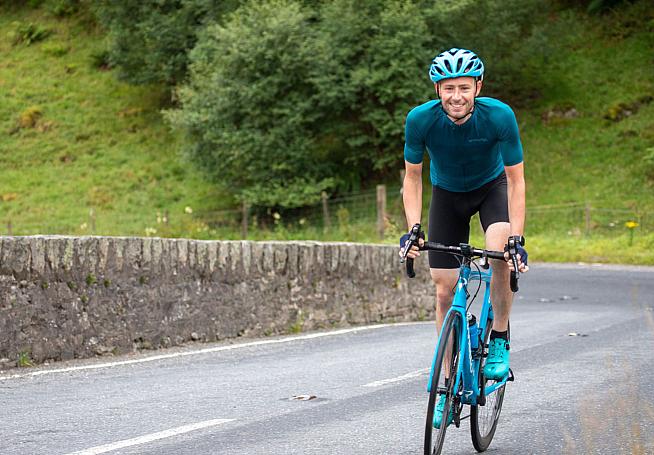 The world record for the greatest distance cycled in a week - unpaced has been broken three times in the last five years. It currently stands at 2,177 miles, set in Spain by Australian pro-cyclist Jack Thompson between 28th September - 4th October 2020.
Thompson rode an average of 311 miles each day, with Josh targetting a daily average of 320 miles in his attempt. This will be achieved by cycling four laps of an 80-mile route between Aberdeen and the Cairngorms each day, taking in Peterculter, Banchory, Aboyne, Ballater and Balmoral Castle en route.
Adding to the challenge is the fact that Josh is still recovering from a second serious accident in as many years. Three months ago, he was involved in a 40mph cycling accident while winter training in Dubai, which saw him hospitalised with a broken arm, shoulder, collarbone, pelvis, spine, pubic bone and four ribs.
But Josh is no stranger to battling back against the odds. In 2019, he was hit by a car in a near-fatal 70mph accident during his round-the-world cycling challenge.
Incredibly, he not only recovered but just nine months later went on to set the North Coast 500 record. As a thank you, Josh used that record attempt to raise over £5,000 for the Baylor Scott & White Medical Centre in Temple, Texas, where he received life-saving intensive care treatment and rehabilitation.
"When I set the record for the North Coast 500 just nine months after being hit by a car at 70mph, I thought I had my comeback story done and dusted. I never imagined that just 12 months after that life-threatening accident in America, I would find myself hospitalised again after a 40mph crash whilst winter training in Dubai," says Josh.
"To bounce back from a major accident and set a record once is a great story. But to do it twice in the space of 18 months and get my first Guinness World Record? That will be pretty special, and that is exactly what I plan on doing."
Josh is being sponsored in his challenge by Thomas Franks. Frank Bothwell, Founder of Thomas Franks, comments, "We have supported Josh for many years now, since his last round-the-world campaign. He is an inspirational young athlete who gives people hope. His aspiration to win is a lesson to us all. He never gives up, just keeps moving forward."
Shantel Irwin, CEO at Arthritis Action, comments: "We're delighted to be partnering with Josh for this world record-breaking attempt. His inspiring journey proves that people living with conditions such as arthritis are still able to live extraordinary, fulfilling lives.
"There are over 10 million people in the UK who have arthritis - it is the leading cause of pain and disability nationwide, and can affect people at any age, even young children. We believe that Josh's work will help and inspire others to see the potential within themselves and live a more active life."
To donate to Josh's fundraiser for Arthritis Action, please visit his justgiving page at www.justgiving.com.
It's fair to say there's never a dull moment with Josh. To keep track of his cycling adventures, check out his website and social media feeds:
0 Comments