German start-up Titanum has launched a Kickstarter campaign for some of the lightest pedals we've ever seen.
Weighing just 100g a pair, the MyTi pedals and cleats are 3D printed from titanium powder using Cold Metal Fusion (CMF), an aerospace-inspired patented technology.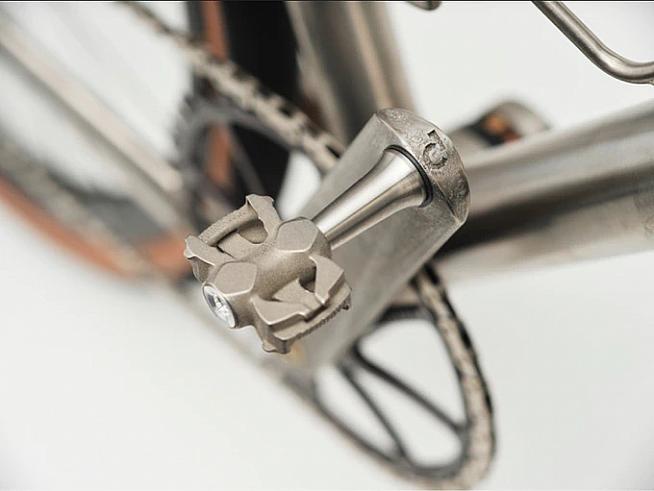 The printed titanium body spins on a choice of titanium or steel spindles, with the steel version weighing in at 140g the pair.
A leaf-spring retention system offers 6-degrees of float, while Titanum claim the pedals' stack height of just 7.3mm is a world record for double-sided pedals.
And despite the pedals' low weight, Titanum say there's no rider weight limit with prototypes having safely come through ISO testing.
The dual-sided MyTi pedals will fit a range of cleats, making them acompatible with 2-bolt MTB-style shoes well as 3 and 4-bolt road shoes.
This versatility allied with the extreme low weight suggests the MyTi will be a tempting proposition for performance-oriented cyclists of all disciplines.
Licence to print money
Titanum are currently running a Kickstarter campaign to raise funds for the MyTi. Supporters can pre-order the titanium axle version with a choice of cleat for an early-bird price of €277, or the steel axle model for €247 - saving 25% on the expected retail price.
First orders are expected to ship in June 2021.
Find out more and support the campaign at kickstarter.com.
0 Comments