Spare a thought for cycling's fashion brands.
Where usually the launch of a new summer range would be accompanied with a glossy location photoshoot in lush surrounds, Covid restrictions have grounded flights and restricted access to Europe's more photogenic cycling hot spots.
So what's a brand to do when they're stuck in a UK winter and need pics of their fancy new bib shorts?
Well, if you're Le Col then the answer's simple: just erect a printed backdrop on a windswept moor, and stick your model in front of it on rollers.

Crop the photo tight enough and no one's the wiser...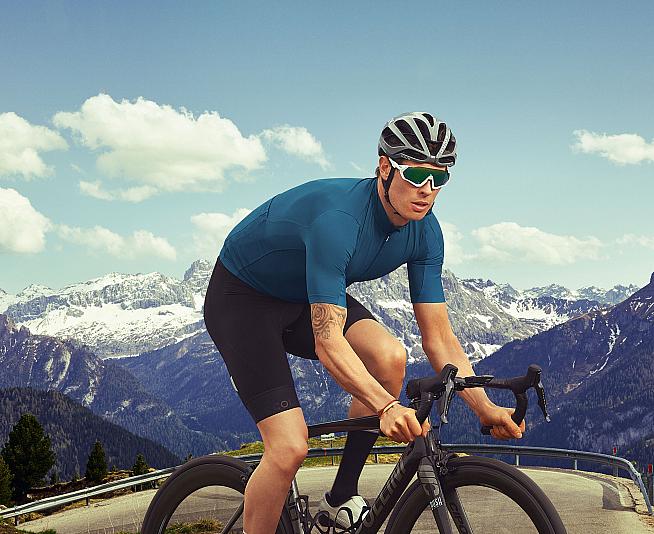 Genius!
"We have all become experts in adapting and improvising over the last year, juggling new work-life balances and keeping fit in interesting ways," say Le Col.
"In cycling, there is always an emphasis on place. From the Alpine climbs of Galibier, Croix de Fer and Stelvio, to the steep streets of Siena. Where you ride holds weight, with everyone wanting to feel a sense of accomplishment and adventure in stunning or iconic surroundings.
"However, during a time of travel restrictions and social distancing, photoshoots of riders in shorts sleeves taking on switchbacks in grand and exotic destinations abroad were dashed."
Le Col decided to embrace these logistical challenges and make the UK landscape the focus of their launch.
In keeping with their UK heritage, the launch uses staged photos of cycling's biggest tests surrounded in some of the beauty that can be found closer to home.
Mixing the iconic climbs of the French Alps with the lapping waves of South East coast, and the idyllic surroundings of Stelvio Pass with the foggy hillsides of Kent, Le Col want to show that their updated kit is just as good for local loops as it is for the roads further afield that ignite the imagination.
"Of course, in the true fashion of the past year, turbo trainers and rollers were also on hand," add Le Col.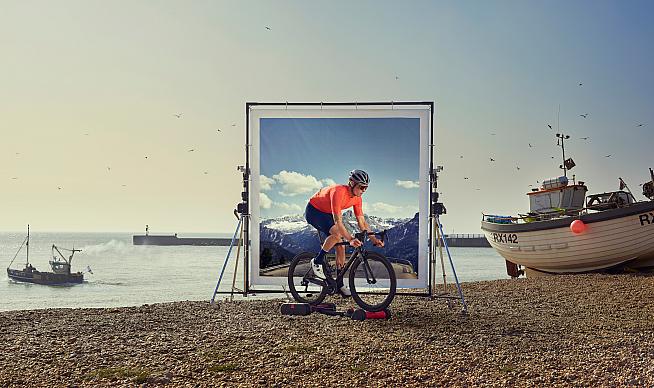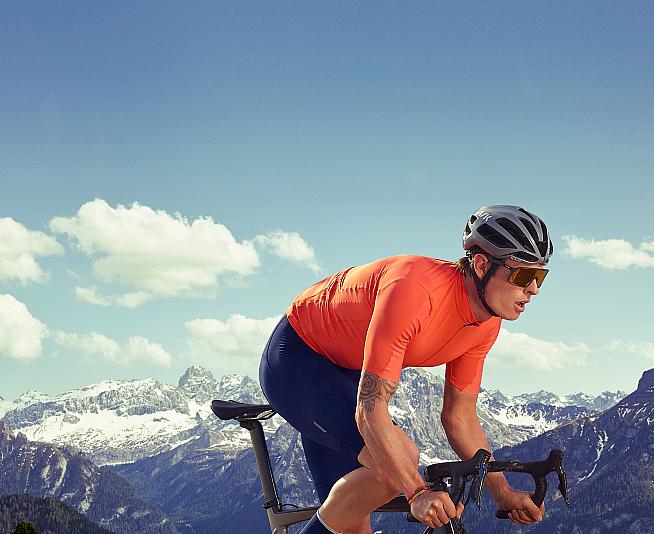 Le Col founder, Yanto Barker, said, "It has been challenging to launch our Spring Summer kit in the way we have done in previous years. Instead of fighting it, or looking for loopholes, we decided to embrace it and show off our creative side."
"Whilst the sun hasn't always shone through lockdown, cycling has been a ray of light for many. Mental and physical health benefits have helped to find some brightness in the dark, and we wanted our new season launch to speak to the thousands of people who have had to get creative and adapt their riding to do what they love."
The first products launched as part of Le Col's 2021 Spring-Summer collection are the revamped Hors Categorie Bib Shorts.
The HC Bib Shorts represent Le Col's top of the line offering - and for this summer they have been tailored with a new cut, which Le Col say provides a "buttery smooth, luxury fabric".
That's British butter, not French presumably.
The new Le Col Hors Categorie Bib Shorts retail at £180.00 and are now available at www.lecol.cc.
0 Comments