Tomorrow sees the Struggle Dales V-Fondo take place, a virtual event that recreates some of the real-life Yorkshire climbs you'll find on the Struggle Dales sportive.
The ride is the one of two virtual sportives - or V-Fondos - from Struggle Events, with the second being the Struggle Moors V-Fondo on 10 March.
At 25 miles / 40km distance with 3099 feet / 945m climbing, it may be shorter than the formidable Struggle Dales route but it's still a punchy affair!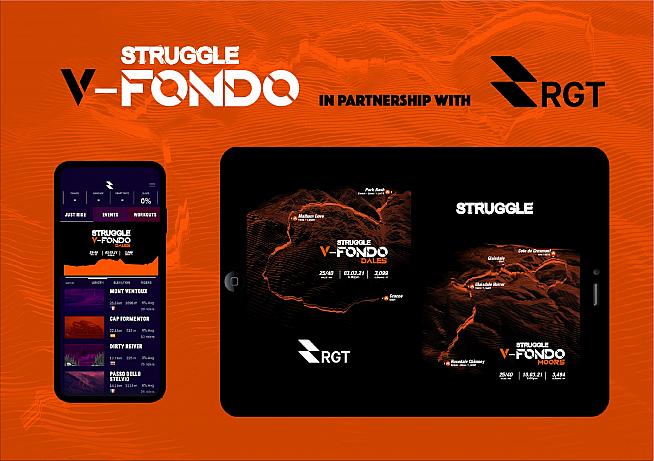 Struggle Dales V-Fondo takes place on virtual cycling platform RGT at 6pm on Wednesday 3 March. There's still time to take part - but with just 20 places left, don't leave it too late...
If you've already signed up, here are some tips from the team at Struggle HQ to help you conquer the challenge:
1. Keep an eye on the profile at the bottom of your screen. Watch the gradient change so you can get your gear selection right ahead of the climbs.
2. Use the feedback intensity slider. Try setting it to 50% rather than 100%. This feature is similar to Zwift's difficulty setting.
3. Keep your powder dry on Malham. You still have a way to go. You can leave it all on the road on the summit finish on Park Rash.
4. Prepare your pain cave. You could be riding for 90 mins so ensure you have 2-3 bottles and a gel or a banana.
5. Take a test ride. It's worth setting up your phone and desktop system and taking a little test ride. Why not take a spin to the Lighthouse and enjoy Mallorca virtually.
If you're new to RGT, you might also find their series of how-to videos useful in getting set up. Check out the full playlist on YouTube.
0 Comments