This year's Tour of Cambridgeshire has been postponed until September, organisers confirmed today.
The new dates are 25-26 September 2021, with the time trial taking place on Saturday 25 September and all other events, including the granfondo, road race and sportives, on Sunday 26 September - more than three months later than the original date of 6 June.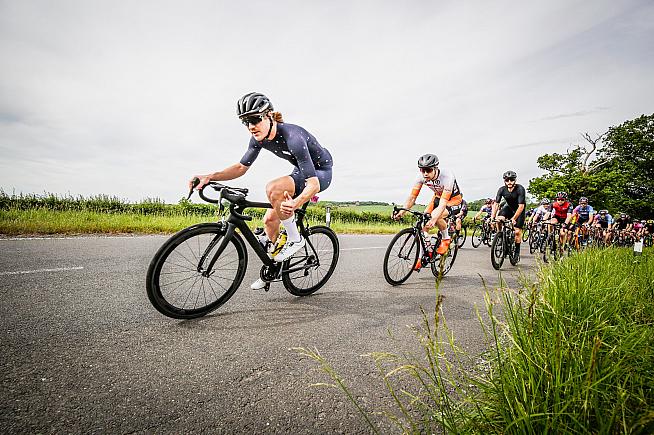 Event organisers Golazo released a statement today confirming the date change and outlining the reasons behind the decision:
"Following extensive consultations with all key stakeholders, event partners, suppliers, and the UCI, the Tour of Cambridgeshire 2021 has been moved to September 24th to 26th 2021.
"In line with the decision-making process outlined in communications earlier this year, the event organisers have determined that due to the ongoing COVID19 pandemic, government regulations and pressure on the NHS and wider healthcare system, it will not be possible to safely and responsibly host a mass-participation event with thousands of participants as well as hundreds of staff and suppliers in June of this year.
"Robust plans have been put in place to celebrate the safe return to sport with the cycling community later this year. The event organisers believe that this new event date provides the best chance at hosting the Tour of Cambridgeshire this year. The event organisers have also spent that past few months redesigning various elements of the Tour of Cambridgeshire and are excited to launch a completely revamped rider experience including new glamping options, food festival, improved expo experience, new event categories and much more. Details of this will be announced at the beginning of March."
All entries have been automatically transferred to the new date and remain fully valid, including all optional extras purchased. No further action is required by entrants.
UCI Granfondo World Champs
As well as the closed-road granfondo, the Tour of Cambridgeshire is also the UK's qualifying event for the UCI Granfondo World Championships.
This year's World Championships are set to take place in Banja Luka, Bosnia-Herzegovina from 1-5 September 2021 - which places UK entrants in an obvious predicament, as the newly rescheduled qualifier will not yet have taken place.
Golazo say they "have been in close contact with the UCI, who are aware that #ToC2021 has been moved and the challenges this presents to those seeking to use the event for qualification.
"The UCI are considering options for the World Championships. Updates will be communicated with riders as soon as more information becomes available from the UCI."
The organisers are also offering a COVID-19 Guarantee, which assures entrants that their place will be automatically deferred to the 2022 edition if the ongoing pandemic causes the cancellation of the new September date.
For more information and a FAQs section, visit the event website at www.tourofcambridgeshire.com/news/new-date-2021.
0 Comments