SportiveUK have launched a special offer on entries to their 2021 sportives.
Riders who enter three sportives will be given entry to a fourth event free of charge - saving £25 on the usual cost of entry. The offer is valid until the end of January.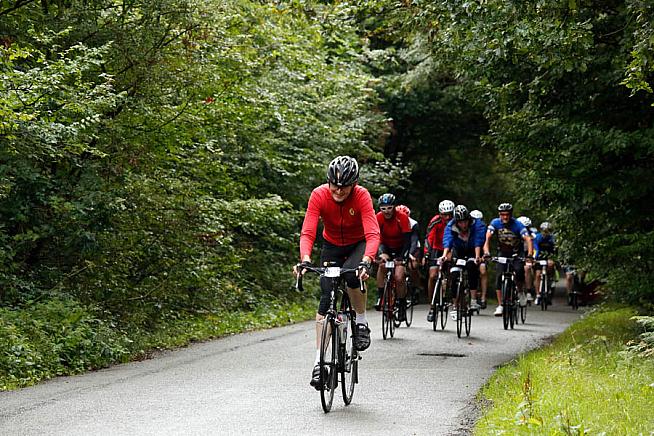 There are nine events in the SportiveUK roster, run at monthly intervals between March and November. Based at various locations in Hertfordshire, Kent, Essex, and Suffolk, the popular series features all the usual sportive trimmings at a reasonable price and within easy reach of London.
There's even a chance of rubbing shoulders with the occasional star of the pro peloton... Alex Dowsett has been known to turn up to the Essex events with his father.
The 2021 calendar launches with Ware's Cambridge on 7 March. Mindful of disruptions caused by coronavirus, the organisers have put in place measures to minimise risk to participants, including staggered starts.
All SportiveUK's rides will be covid-compliant, with contingency plans in place to reschedule sportives in the event of restrictions preventing their taking place.
Should an event be moved to a new date or cancelled, all entrants will be offered a transfer or full refund.
Here's the full programme:
• Ware's Cambridge? - 7th of March 2021
• Herts Easter Hunt - 11th of April 2021
• The Tour Essex - 2nd of May 2021
• The Suffolk 100 - 13th of June 2021
• Redbourn Road Rider - 4th of July 2021
• The Kent Climber - 1st of August 2021
• Hertfordshire 100 - 29th of August 2021
• Ware's Essex? - 3rd of October 2021
• Essex Season Ender - 7th of November 2021
To find out more and take advantage of the 4-for-3 free sportive offer, visit the SportiveUK website at www.sportiveuk.co.uk.
0 Comments