Revolve24, the 24-hour cycling challenge, is going virtual for 2020.
Usually held at Brands Hatch motor racing circuit, this year's virtual edition will feature six world-class motor racing circuits stitched together, including the Nurburgring, Australia's The Bend Motorsport Park, Laguna Seca in the US, and the F1 circuits in Monaco and Silverstone.
vR24 will take place on the weekend of 21-22 November. Entry is open now to soloists or teams of 2 and 4 riders.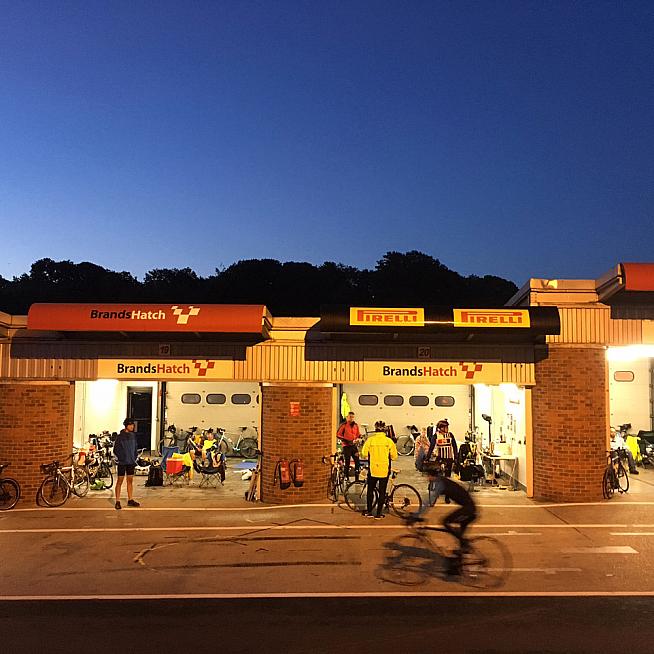 "We have created a course consisting of six world class motor racing circuits stitched together," explain the organisers.
"The number of laps on each circuit has been geared to give approximately one hour's ride time on each. A hilly circuit is generally followed by the relief of riding one of the flatter circuits."
The course layout is as follows:
1x lap Nurburgring (24.95km)
8x laps Monaco e-GP circuit (26.1km)
10x laps Brands Hatch(37.9km)
5x laps Silverstone (28.85km)
5x laps Laguna Seca (35.6km)
6x laps The Bend GT Circuit (46.62km)
1x lap Nurburgring (24.95km)
The block of the six circuits is repeated four times to give a total course distance of 904km with 13,300m of climbing.
The organisers have set an 'official' ride time of 27hr 23mins, but don't feel under any pressure...
"We don't think anyone will ride the full course," they explain, "The only thing that really matters is how far you (and your team) can ride in 24, 12 or 6 hours!"
The challenge will be held on the cycling app FulGaz. Riders will have access from the moment they enter until event weekend, with a test event running from 7-20 November to allow entrants to dial in their set-up and make sure everything's working for race day.
There are three challenges to choose from, 24 Hour, 12 Hour and 6 Hour. You can ride any of three challenges as a soloist or as a relay team.
For the 24 Hour and 12 Hour Challenge you can ride as a soloist or a relay team of two or four. In the 6 Hour Challenge you can enter as a soloist or a relay team of 2.
As in the real-life version, in the relay teams, only one team member will be allowed 'on course' at any one time.
Find out more about vR24 and enter at revolve24.com.
0 Comments