Most sportive cyclists will have experienced "the bonk": that awful feeling when you run out of energy on a long ride, leaving you barely able to spin the pedals.
It's the reason that attention to nutrition is so important on endurance rides - but in the heat of the moment it can be easy to forget to eat and drink regularly.
A solution is now at hand in the shape of the Libre Sense Glucose Sport Biosensor by Abbott. Billed as the world's first glucose biosensor designed for athletes, the Libre Sense is a small biosensor that you wear on your arm.
A filament sits just under the top layer of your skin, keeping tabs on your blood sugar levels while you ride and relaying the data to an app on your smartphone.
With cyclists able to see at a glance when they're running low and reach for a gel, could this be the end of the bonk?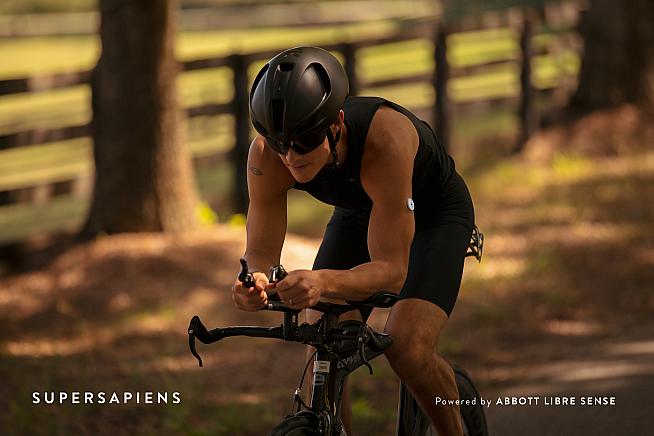 The new sports-oriented biosensor is built upon Abbott's proven sensor-based glucose monitoring technology. Their Freestyle Libre sensor is used by thousands of people with diabetes to monitor and manage their glucose levels.
Abbott is collaborating with sports performance technology company Supersapiens to advance this first-of-its-kind product, and it's been put to the test by two pro cycling teams ahead of this year's Tour de France.
As part of an observational trial, two cycling teams trained with Abbott's Libre Sense biosensor leading up to the Tour de France, to track the correlation between glucose levels and their athletic performance.
The technology willl now be available to consumers as an over-the-counter product, with Abbott marketing the Libre Sense to cyclists, runners and swimmers as a way of honing their nutrition choices during training and competition.
Tracking and understanding glucose levels enable athletes to fuel appropriately through nutrition to help avoid fatigue from low glucose and to know when to replenish during training and competition to maintain peak performance.
"FreeStyle Libre changed the way millions of people manage their diabetes to get and stay healthier, and now with Libre Sense we're bringing that same proven technology to empower athletes to help them reach their athletic performance goals," said Jared Watkin, senior vice president, Diabetes Care, Abbott.
"This is just the beginning - our breakthrough sensing technology has the potential to go beyond glucose and provide a lens into what's happening in the human body that could provide meaningful insights into other conditions, treatments, and ultimately improve health."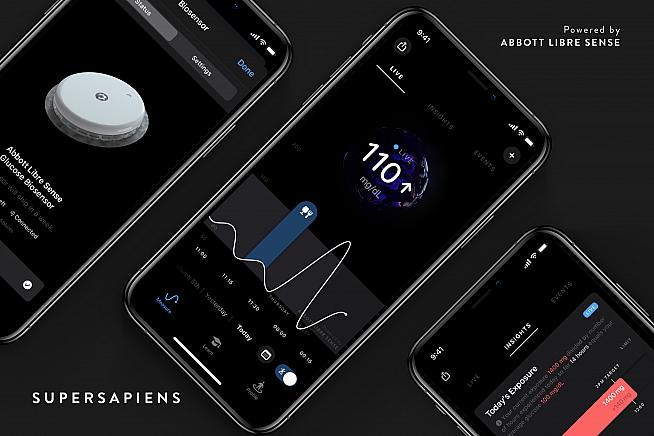 Working together with sports technology companies for distribution, Abbott's Libre Sense Glucose Sport Biosensor is designed to be compatible with these companies' mobile apps and other accessory devices.
Abbott's first non-exclusive collaboration is with Supersapiens, an Atlanta-based sports technology company that is focused on improving athletic performance. Their mission is to provide athletes with actionable and personalised insights on real-time biometric data, starting with glucose.
"With Abbott's Libre Sense, for the first time, an athlete will have access to glucose data to help give them insight into their body's fuel level at all times, fundamentally changing the way athletes think about energy management," said Phil Southerland, founder of Supersapiens and former professional cyclist.
"By combining Abbott's proven track record in glucose sensing technology, along with Supersapiens' app and personalised analytics, athletes will be primed to sustain peak performance."
Abbott's Libre Sense Glucose Sport Biosensor will be available in the coming weeks directly through the Supersapiens website. The product will initially be made available across eight European countries: Austria, France, Germany, Ireland, Italy, Luxembourg, Switzerland and the United Kingdom.
For more information about Abbott's Libre Sense Glucose Sport Biosensor System, visit LibreSense.com.
0 Comments