This year's Tour of Flanders sportive has officially been cancelled.
The next edition of the Ronde van Vlaanderen will now take place on 3 April 2021, according to an update on the event website.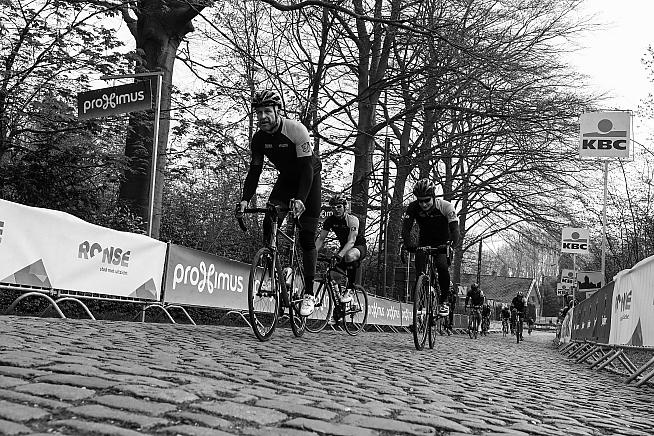 Officially known as "We Ride Flanders", the sportive that accompanies the Tour of Flanders Spring Classic is one of Europe's biggest cycling events. This year's edition was set to take place in April, but while the pro race was rescheduled for 18 October the sportive situation remained unclear as organisers sought to find a new date later in the year.
But now, after waiting since March for a development, news has finally come that this year's edition is cancelled.
A two-line update on the event website states simply:
"We Ride Flanders moved to 3 April 2021. The current COVID-19 situation has forced us to finally move 'Vlaanderens Mooiste' to the spring of 2021."
Where does this leave riders who have entered the 2020 edition?
Most likely the organisers will be communicating with entrants shortly to let them know what their options are. Other organisers faced with similar circumstances during the coronavirus pandemic have typically carried over entries to 2021, with some offering riders the option of a full or partial refund instead.
As for the 2021 edition, while the date has been set for 3 April there is no news yet whether additional entries will be released, nor when entries might go on sale.
We'll update our calendar as soon as there's further news. In the meantime, you can sign up to our free newsletter to receive email updates on entries to Europe's leading sportives and granfondos.
We'll always have Paris?
And finally, if you're looking for a fix of bumpy cobble-based action and can't wait till 2021, entries are still open for this year's postponed Paris-Roubaix sportive.
Taking place on 24 October 2020, riders can choose from 172km, 145km or 70km routes. As ever this year, the event is subject to constant review based on the coronavirus situation, so do take that into account before making travel plans.
Find out more and enter at www.timeto.com.
0 Comments