Organisers of The Struggle sportive series have launched a Strava Challenge in place of their cancelled rides. Is this your best chance of sportive silverware in 2020?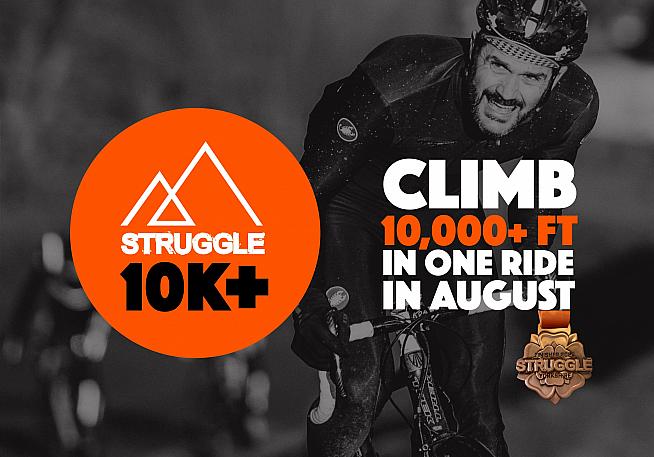 Faced with the cancellation of all three of their sportives thanks to coronavirus, the team behind The Struggle have come up with a great solution to those boxes of unclaimed finishers' medals cluttering up the office.
Struggle 10K+ challenges riders to complete the elevation of either of The Struggle's two flagship events - Struggle Dales and Struggle Moors - in a single ride this August. Successful finishers will receive a 2020 Struggle medal by post - a fitting souvenir of the sportive year that never was.
There is a slight catch; to claim your medal you'll need to rack up a formidable amount of climbing. Matching Struggle Dales means an elevation gain of 10,000ft (3048 metres) while Struggle Moors gets you even higher at 12,000ft (3657m).
Forget Everesting - this is a proper Yorkshire challenge!
Once you've done the ride, upload the evidence to Strava, Ride With GPX or your preferred cloud-based data repository. Include a link and your address at the Struggle website, then sit back and wait for postie to deliver your hard-earned loot.
But wait, there's more. Share images of your ride on social media with the tag @struggleevents to be in with the chance to win a Struggle bundle including cycling cap, socks and matching water bottles.
Find out more and enter at ridethestruggle.com.
0 Comments