When your grandchildren ask what you did during the coronavirus outbreak of 2020, wouldn't you like to have a medal to show them?
Sportive organisers UK Cycling Events have come up with the goods, thanks to their latest virtual challenge. The Malvern Mad Hatter Challenge - named after UKCE's popular annual sportive - invites you to ride 200 miles (322km) in June.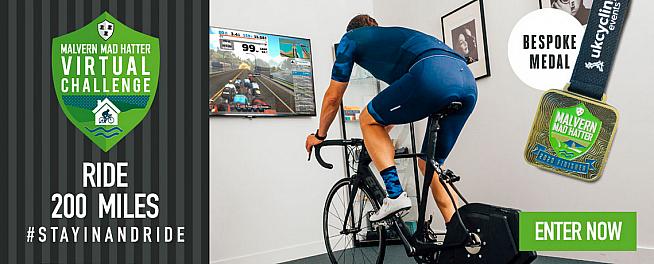 You can rack up the miles indoors or outside, over as many rides as it takes. Entry costs £10, and all entrants who complete the challenge will receive a downloadable certificate and a shiny medal.
It's not quite the Victoria Cross, but it's better than nothing - and £2 from every entry will be donated to Alzheimer's Research UK, to help fund their research into dementia.
Find out more and enter at www.ukcyclingevents.co.uk.
0 Comments