A petition by entrants seeking refunds for the cancelled Velo Birmingham & Midlands sportive has passed 1300 names.
This year's sportive, which was set to take place on 21 June, was cancelled last week with organisers Active Sport saying disruption caused by the coronavirus outbreak made planning for the event impossible.
An angrily worded petition on change.org calls on organisers to refund entrants their entry fees, which ranged from £79-£115 plus booking fees. The petition has now attracted over 1300 signatures.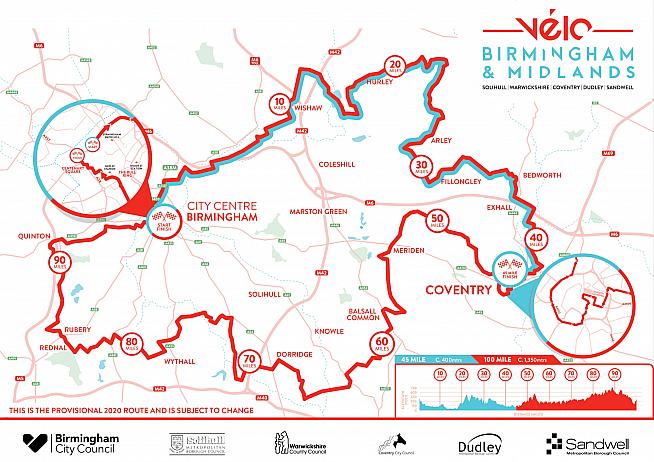 According to a statement from Active Sport on the event website, "working restrictions and self-isolation recommendations mean that we are simply unable to complete the work necessary in the next few weeks to ensure that the event could proceed safely."
The statement went on to inform entrants that event insurance did not cover cancellation due to a pandemic like the current coronavirus crisis.
As a result, the company could not afford to refund people their entry fees: "Put plainly, refunding participant entry fees now is not something our business could absorb."
Up to 15,000 people are believed to have signed up for the event. Active Sport have suggested that riders could instead have their entry transferred to the new Velo Essex sportive planned for 20 September.
Like Velo Birmingham & Midlands, Velo Essex will take place on closed roads and promises to be one of the largest sportives in the UK.
However, with three previous Velo sportives having been cancelled for a variety of reasons, entrants may be justified in preferring a refund rather than transferred entry.
0 Comments