Schwalbe Tyres UK are launching their inner tube recycling scheme in the UK. Announced at last week's Core Bike Show, the scheme encourages bike retailers to collect used inner tubes and return them to Schwalbe to be recycled into new inner tubes using a specially developed process.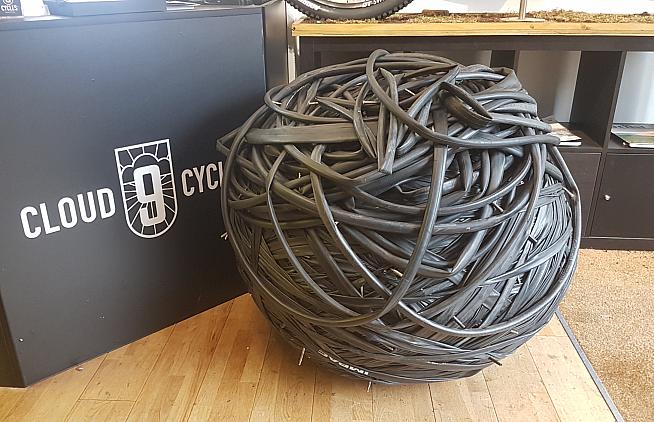 Schwalbe claim their inner tubes are 100% recyclable, and around 20% of every new standard Schwalbe tyre consists of recycled materials.
Their inner tube recycling scheme has been running successfully in Germany for the past five years, and also started in the Netherlands last year.
For cyclists, it's easy to take part: simply bring your used inner tubes to your local participating store, where Schwalbe will collect them.
The scheme is free for retailers and the early repsonse has been positive. Schwalbe hope to see a network of stores across the UK offer recycling points by this summer.
Tim Ward of Schwalbe Tyres UK commented: "Schwalbe have been leading the way in Europe with this green initiative and sustainability is very important to us as a company.
"In a world where natural resources are increasingly exploited and under pressure, including rubber supply, it's important to develop and support recycling technology. It's estimated that 10-20 million used inner tubes are discarded into landfills each year... Schwalbe are determined to reduce this."
Schwalbe will accept inner tubes of any brand (including Slime tubes and tubes with latex sealant in) for recycling. Oce the scheme's up and running, you'll be able to find out where your nearest participating cycle shop is at schwalbe.com.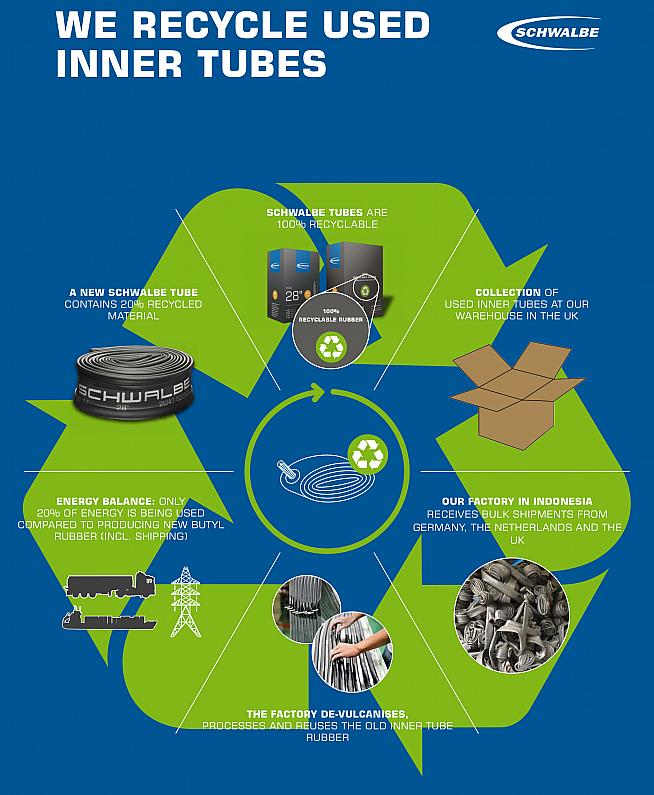 0 Comments