If you're looking for a real, homegrown cycling challenge for 2020, two unique sportives by Open Cycling should be somewhere near the top of your list.
'Wales in a Day' and 'Coast to Coast in a Day' have established themselves in the cycling calendar as iconic events. Among the toughest sportives in the UK, each attracts a fervent following - and a galaxy of five star reviews with fond memories of the ride of a lifetime.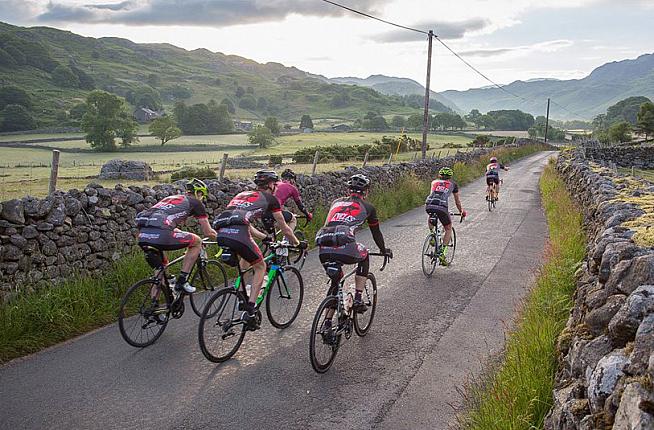 Both Wales in a Day and the Coast to Coast are point to point crossings, taking riders from the North to the South of Wales, and from the West to the East of England respectively. Most of the routes are within National Parks, and the variety of outstanding scenery along the way is unmatched.
While most sportive routes follow a loop, there is no going round in circles with Open Cycling. You are making a journey through magnificent landscapes which is an adventure and endurance challenge, but an achievable one.
Finish rates are high helped by Open Cycling's renowned support and logistics, including fully signed routes, mechanics and feed stations the like of which you won't see anywhere else (even at the biggest rides). From start to finish their team guide, support and encourage you to the finish line.
You'll also be part of a strong community where everyone is in it together, so help and encouragement is always at hand from other riders and friendships are quickly formed.
At the end of the day the finish lines have large crowds, commentary, music and photographers to capture free photos for all riders.
I rode the Coast to Coast back in 2014, it was one of my first sportives. Talk about peaking early.. and that's literally the case on the Coast to Coast, with Hardknott and Wrynose - two of the UK's most infamous passes - confronting riders in the first 30km.
At the other end, though, lies a huge reward; the sense of achievement at receiving one of Open Cycling's medals is real.
If you want a new cycling challenge for a new decade, look no further - just be sure to get a place before they sell out.
For full details and to enter, visit www.opencycling.com.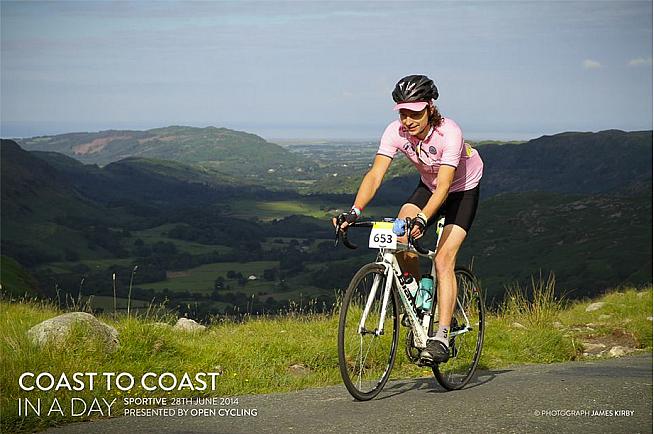 Coast to Coast in a Day - June 20th 2020
This iconic route will take you through three of England's finest National Parks.
Your 150 mile journey begins in Seascale and starts with the infamous Lake District passes of Hardknott and Wrynose, but this is only the start - you'll then cross the Yorkshire Dales, the Vale of York and the wild North York Moors, finishing in the seaside town of Whitby.
Entry Fee: £90 (Discounted group entries, camping and transfers available)
Wales in a Day - July 18th 2020
Let Open Cycling set you on your journey across the country of Wales!
The challenging 185 mile route will take you from the historic town of Caernarfon in North Wales, to Chepstow, taking in the Llanberis and Gospel Pass.
With beautiful Welsh countryside between Snowdonia, the Cambrian and Black Mountains - you will be spoilt for views the entire journey.
Entry Fee: £100 (Discounted group entries, camping and transfers available)
0 Comments