Rouleur Classic LDN returns to London's Victoria House on Thursday 31st October through to Saturday 2nd November - with double world champ and triple Tour de France winner Greg LeMond joining an impressive list of brands and talent on show.
The 2019 Rouleur Classic LDN is the fifth edition of the world's finest cycling show in London, and this year is shaping up to be the best edition of this innovative and unique show to date.
Joining a growing list of stellar names at the show is double world champion, triple Tour winner and first American to wear the coveted maillot jaune at the Tour de France - Greg LeMond. He joins a host of exhibits by all of the best premium brands and an array of unique vintage memorabilia over the three-day event.
The American innovator, who introduced a nation to bike racing and transformed the sport in countless ways, will be in attendance alongside fellow yellow jersey wearers Australians Phil Anderson and Simon Gerrans, Italian Giulio Ciccone, and British legends Sean Yates and his close friend Sir Bradley Wiggins.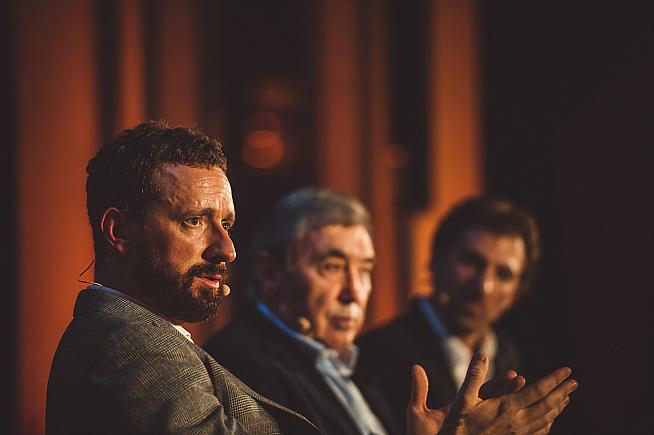 Paris-Roubaix winner Mat Hayman and Giro victor Damiano Cunego also join the growing list of talent alongside Adam Blythe, Rob Hayles and The Cycling Podcast, with more still to be confirmed.
"It is a great honour to host Greg LeMond at the 2019 Rouleur Classic, another 'pinch me, is this real' moment for the Rouleur team, who work tirelessly to bring the greatest names in international cycling to the Rouleur Classic," explained Rouleur managing director Bruce Sandell.
"We have had a tremendous response from our audience of loyal cycling fans to Greg's appearance.
"With this growing collection of Grand Tour legends and bicycle industry visionaries, alongside a wealth of exclusive brand launches and cycling memorabilia, this year's show is set to be the best yet."
Rouleur Classic LDN (renamed to differentiate from the newly launched Melbourne edition, Rouleur Classic MEL on 20 November), will showcase over 50 premium cycling brands, exhibiting the latest in performance bicycles, clothing and accessories.
One new addition at this year's Classic that's sure to be popular is the inaugural Panaracer Gravel Gallery, bringing together a collection of the best gravel bicycles and content from the fast-growing off-road discipline.
On stage, Rouleur Desire, the home of the world's finest bicycles, kit and tech, will also host "The Innovators" - a collection of talks from the mavericks and geniuses who have redefined the boundaries of speed and performance with their outside the box thinking, which will give great insight into the future of the sport.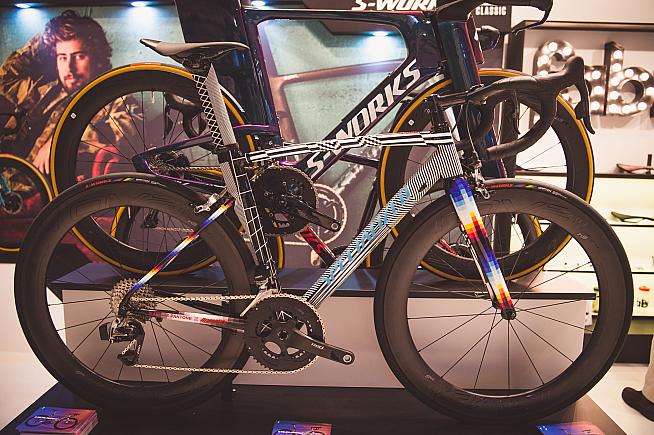 The booths for the London show have sold out already, with over 20 new brands joining this year's line-up including Pinarello, Bianchi, Speedplay, Swift Carbon, Ribble, Maurten, De Rosa, PEdALED, SCOTT, Wilier, Limar, Ceramicspeed, Exept, FFWD and ABUS. The Rouleur Classic LDN provides the opportunity to enjoy both the talents, marques and exhibits at the very pinnacle of cycling in a relaxed yet prestigious environment.
Globally renowned brewery BrewDog joins as a partner for the 2019 edition - they will be bringing their favourite beers along to the show for customers to enjoy, as well as offering a tasting experience.
Schedule and tickets
The Rouleur Classic runs over three days from Thursday 31 October to Saturday 2nd November. The venue is Victoria House in London's Bloomsbury Square.
Thursday at the Rouleur Classic is cycling's best party, while Friday is an opportunity to end the week in style.
On Saturday, the event has a more family atmosphere, with entry complimentary for under-16s, and our guests given insight into how to become a pro rider via British Cycling's Performance Pathway.
Tickets to the Rouleur Classic LDN are now available with prices from £35, or £135 for a Season Pass offering entry to all three days along with complimentary drinks and a gift bag on the Thursday.
For more details and to book your place, visit www.rouleurclassic.cc.
0 Comments