One of the most beautiful and spectacular granfondos in the Italian and international cycling scene, the Granfondo Alé La Merckx in Verona, has now opened registration for the 2020 edition. Next year sees the 14th edition of the Alé La Merckx, which will take place on Sunday 7 June.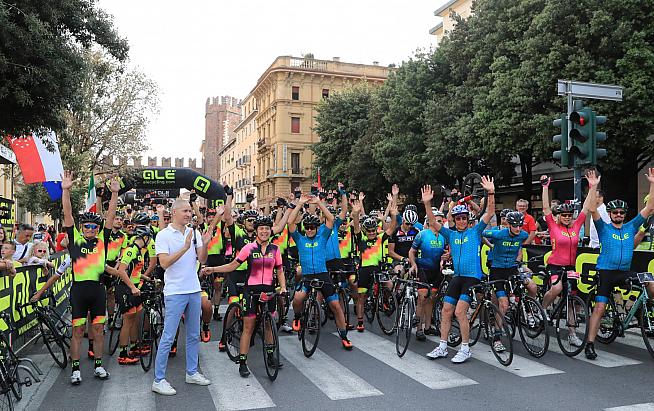 The granfondo Alé La Merckx is an international sportive dedicated to the "cannibal" Eddy Mercxk and sponsored by cycling kit brand Alé.
Almost 3000 cyclists attended the 2019 edition, over 500 more than in 2018: a record figure that tells how this beautiful event has now entered the hearts of Italian and foreign granfondisti.
Two classic routes will return for 2020: the 129-km granfondo with an altitude difference of 2600m, and the 82km medium-distance race, with a 1450m height difference.
Alongside the Granfondo, visitors will have the opportunity to explore Verona on the "Romeo & Juliet ride" - a more relaxed ride which invites cyclists and enthusiasts to discover the city of lovers guided by none other than ex-pro cyclist Mario Cipollini.
Online entry is now open at www.winningtime.it, with prices starting at €40 from 26 September to 31 December 2019.
European Granfondo Championships
In 2020 the Alé Merckx will again host the European Granfondo Championships under the banner of the UEC (Union Européenne de Cyclisme).
Titles will be assigned to participants of both routes, i.e the granfondo and the mediofondo, with registration to the European Granfondo Championships open to all cyclists.
If you'd like to compete for a chance to take home the title of European Granfondo Champion, you will need to select the participation fee including the European Championships during the entry process. Entry to the competition costs an additional €15.
For more information on the Granfondo Verona - Alé La Merckx, visit the event website at www.alelamerckx.com.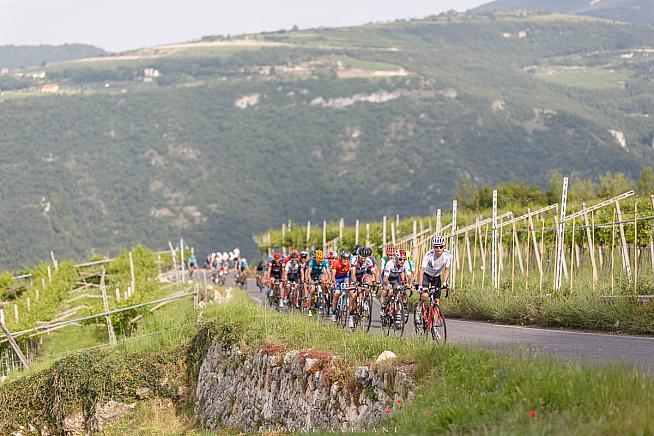 0 Comments